This summer, Gregory and Shari Dutton co-hosted a dye workshop at the Boyle County Extension office using research from their findings in the Arboretum Dye Garden.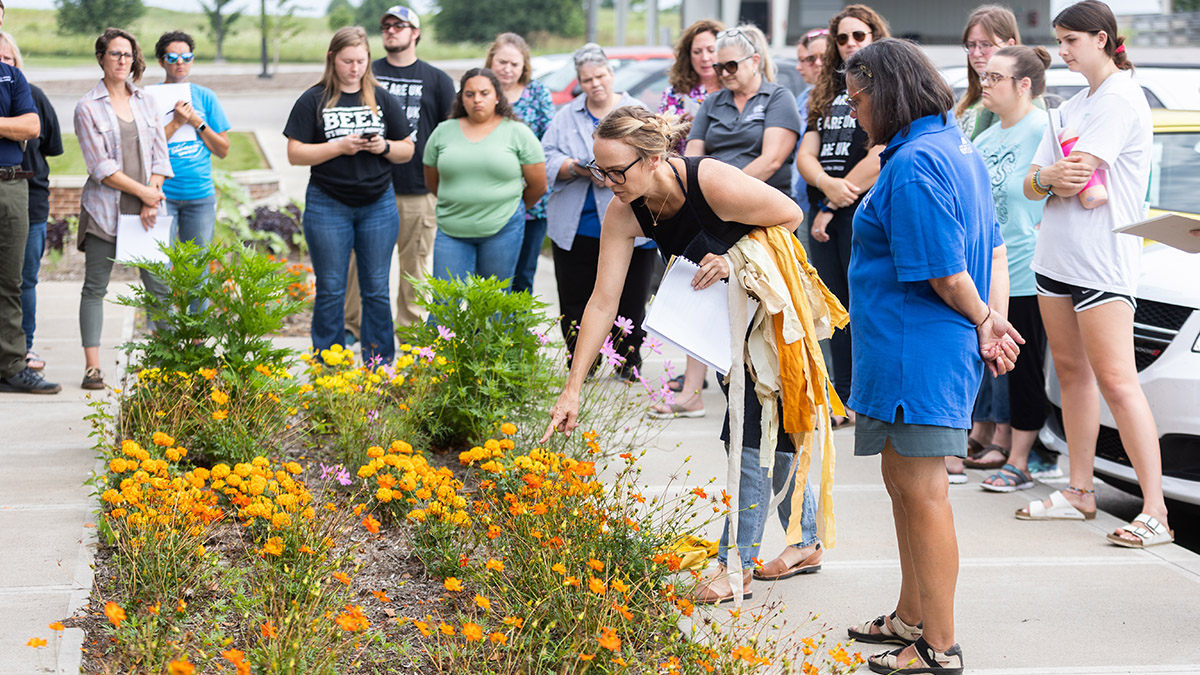 Now in its second year, the University of Kentucky Arboretum Dye Garden project has been an ongoing collaborative effort between Crystal Gregory, head of fiber, School of Art and Visual Studies in the College of Fine Arts, and Shari Dutton, Department of Horticulture in the Martin-Gatton College of Agriculture, Food, and Environment. Gregory has built a website to document the results of the research project which will be updated annually.
In the spring of 2022, Dutton planted 32 native and non-native plants at The Arboretum, State Botanical Garden of Kentucky. Depending on its geography, experienced weather patterns and time of harvest, each plant has the potential to produce a color that can vary greatly from other plants of the same species. In the late summer and through the fall, Gregory worked to harvest and test their dye color.
Gregory and Dutton successfully produced a variety of natural plant colors for textiles ranging from blues and greens to yellows, reds and pink. They created a series of dye recipe books that are stored at The Arboretum and fiber studios.
"My vision for the natural dyes workshop was twofold," says Dutton. "First, I wanted to share with extension professionals across the disciplines within the Martin Gatton College of Agriculture Food and Environment an ancient, now trending practice of dyeing fibers with flowers and foliage. Second, I wanted to share alternative uses of horticultural crops and communicate the great potential horticultural cropping systems provide to increase plant numbers and plant quality. Horticultural cropping systems may contain both controlled environment and field production elements and can bring natural dye practices from a gardeners' hobby to a regenerative agriculture, farm diversification element."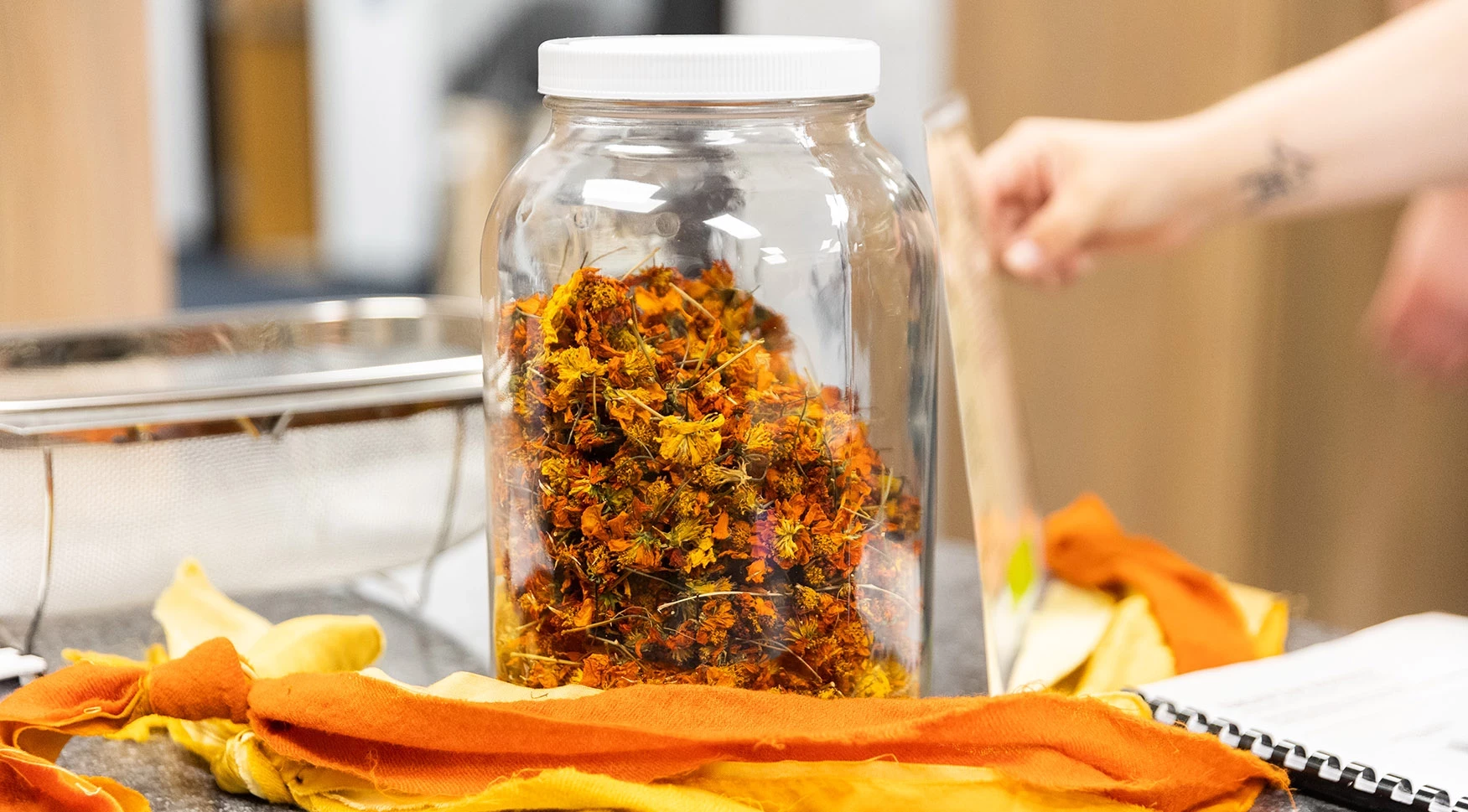 Jar of flowers collected during dye workshop with Crystal Gregory
As Kentucky's land-grant institution, cross-campus collaborations are essential to the mission of the University. This summer, Gregory and Dutton co-hosted a dye workshop at the Boyle County Extension office using research from their findings in the Arboretum Dye Garden.
"We had 33 extension agents from various fields attend, along with lectures and round tables, we harvested five plants onsite and used them in the dye pot," Gregory explained. "Our palette ranged from yellows and oranges to purples and reflects this year's growth and weather patterns. I really loved how engaged this region is in the history and production of fiber art and folks were eager to include this lost art form."
Gregory said the cross-campus partnership has been rewarding.
"Collaborating with Shari has been a dream," Gregory said. "To be able to share our knowledge in this way and have compatible expertise, really allows faster and further development of research."
Visit Gregory's website for more information about the dye garden project.