Address
Art and Visual Studies Building, 236 Bolivar Street, Lexington, KY 40506
Housed on the first floor of the SA/VS building, each year the Bolivar Art Gallery presents over a dozen exhibitions of work by students, faculty, and visiting artists.
Building Image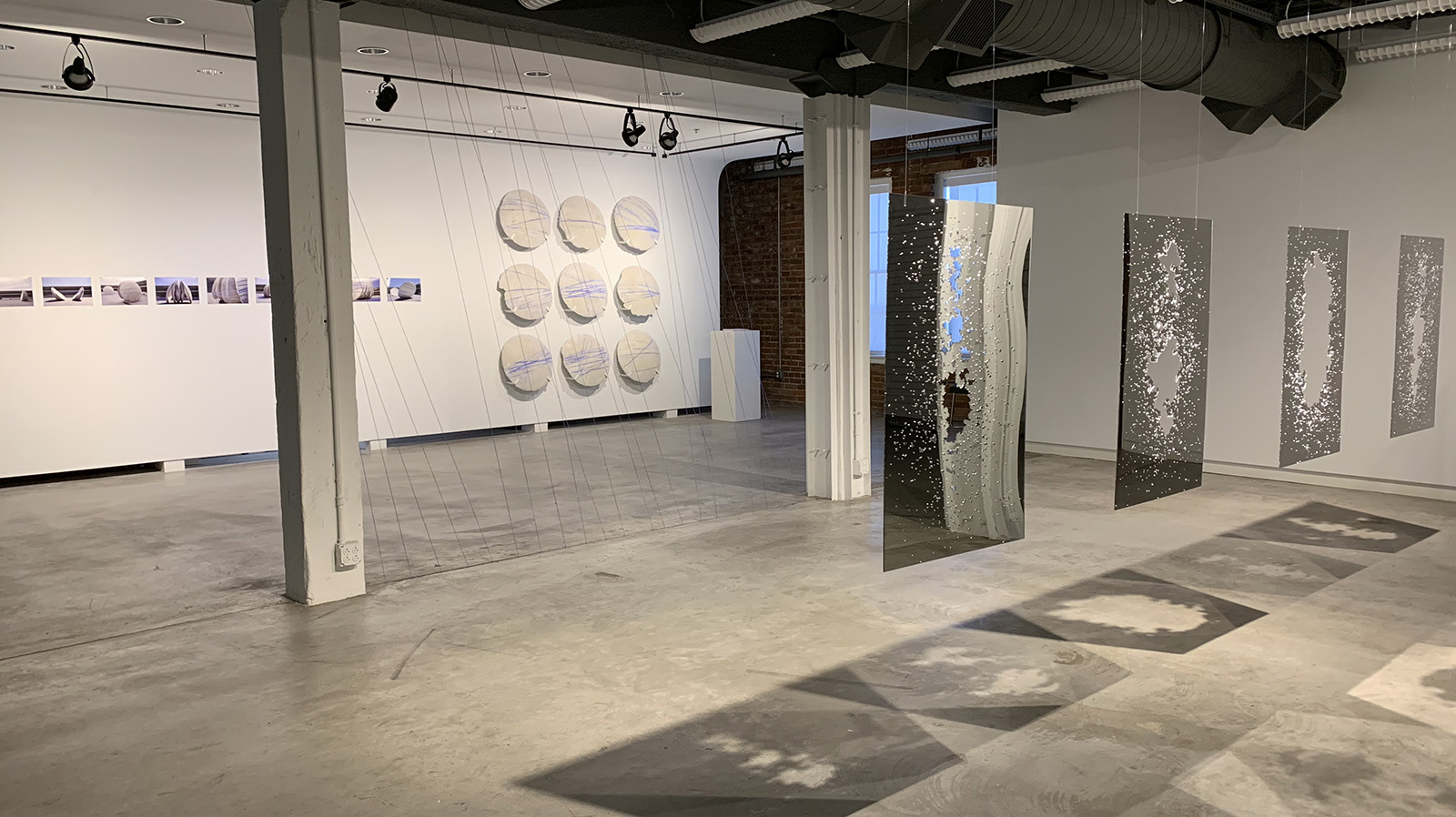 The Bolivar Art Gallery hosts several shows each year.
Beginning in their first year, students in Art-Studio, Art Education & Digital Media Design participate in the Foundations exhibit in the spring semester, exhibiting their new skills and their creative voices. Throughout their time at SA/VS, art and design students have multiple opportunities to enter their work into shows at the Bolivar Art Gallery, and Art History majors have opportunities to intern in the gallery and write about the exhibitions. With an emphasis on exhibiting recent work, artists and curators alike use the space to explore and develop new ideas and approaches to their creative practice. We think of the gallery as a dynamic and creative space, full of possibilities, and thus approach programming with experience in mind. During installation, artists and curators are often invited to campus to work directly with gallery interns on strategies for presenting art in the space. And once shows are open, students and the greater public are welcomed to public lectures, discussions, events, and performances throughout the academic year.
Accessibility
For full accessibility information visit the Art and Visual Studies Building page.
The gallery features approximately 4,000 square feet of exhibition space, including a central room specifically designed for video, sound, new media, and installation work.
For inquiries about the BAG or to be added to the email list, please contact Becky Alley, Gallery Director, at becky.alley@uky.edu
GALLERY HOURS
Monday - Friday: 10 a.m. - 4:30 p.m.
Saturday: noon - 4 p.m.
Closed Sundays