Where are you in a sea of images?
At SA/VS, we approach photography as an expansive medium. Its centrality to culture and many contemporary art forms makes it a unique space to cultivate a creative voice and build a career.
As social and cultural dialogue revolves around images, photography is an opportunity for students to learn to transform pictures into sites of meaning and to understand how metaphor, symbolism, and self-expression can shape impactful ideas, offer new perspectives, and facilitate alternative ways of seeing the world. We encourage diverse approaches and conceptual development in order to anchor technical mastery in forward-thinking ideas and critical awareness.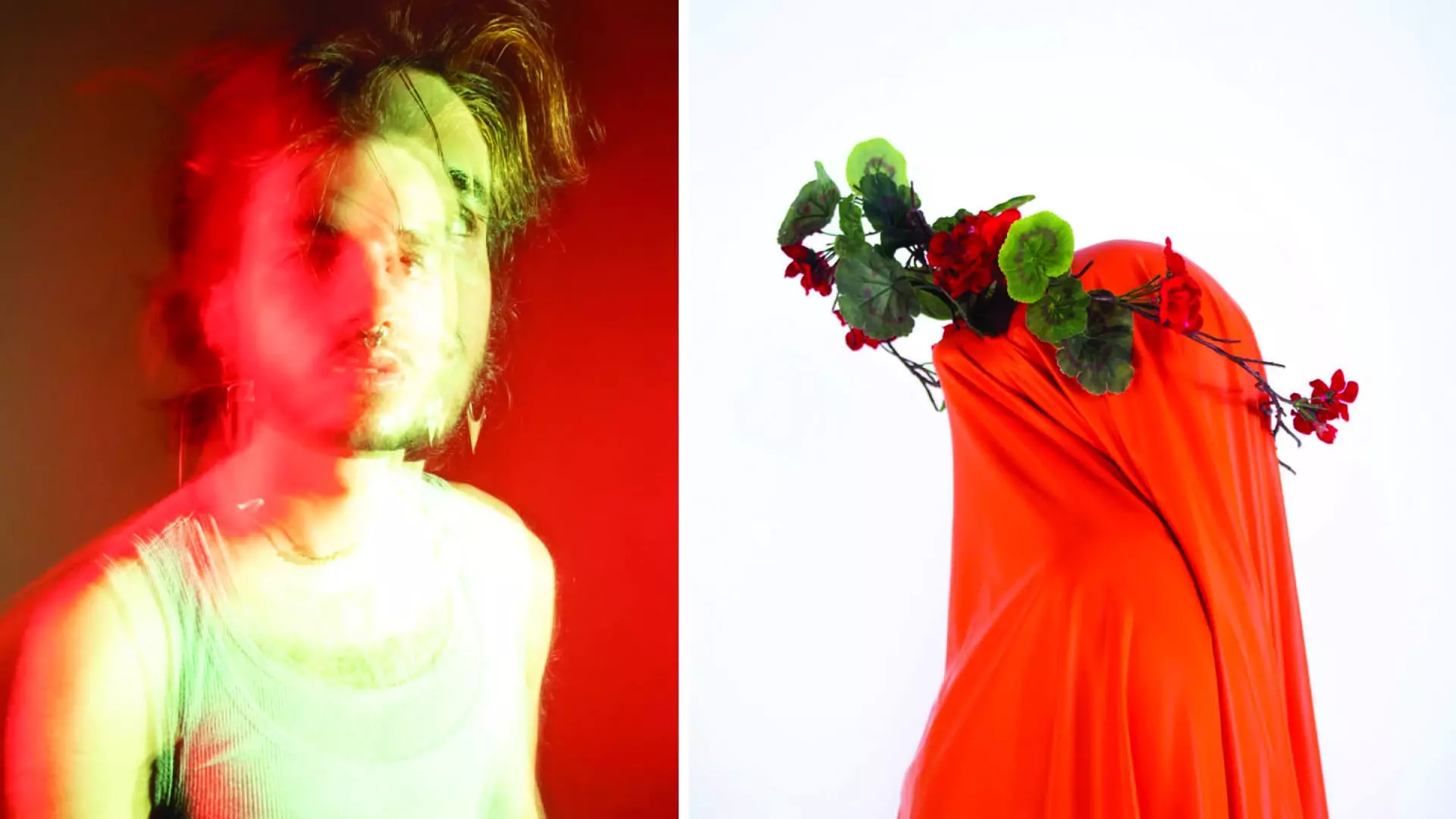 Working Photo #8
School of Art and Visual Studies Building
The Photography area is housed in the SA/VS building along with the other visual arts facilities, the Bolivar Art Gallery, and B.F.A., M.F.A., and faculty studios. The photography suite includes an exhibition space, classroom, 1000-square-foot lighting studio, advanced digital imaging and printing lab, and black and white, color, and alternative processes darkrooms. The photography suite is open for students enrolled in photography classes during monitored hours. B.F.A./M.F.A. students have twenty-four-hour access to the facilities.
Darkrooms
Our facilities include black-and-white and color group darkrooms as well as special darkrooms for alternative process and advanced students (including a Kreonite color processor and enlargers for negatives up to 8x10 inches).
Digital Imaging Labs
In addition to the numerous digital labs throughout the SA/VS building, the Photography area's digital lab includes computer workstations, Epson flat-bed scanners (Epson 10000XL/V850/V700), two 40-inch (Epson 9800/P9000) and four 17-inch printers (Epson 4900s), and tables for cutting and finishing prints.
Lighting Studio
Unique among university lighting studios, the 1000-square-foot studio is two large studios in one. It includes two seamless cyclorama walls (one painted white, the other black) that can be used as one large space or be divided into two still-large private studios via a light-blocking curtain. The studio includes four Profoto strobes, 6 Bowens strobes, 2 portable Profoto monolights (for outdoor use), and an expansive collection of softboxes, modifiers, and C-stands. The lighting studio is available to students enrolled in the studio lighting course, students who previously took the course, and M.F.A. students.
Photography students develop a deep understanding of historical approaches in the medium as well as contemporary practices in preparation for becoming impassioned leaders in their field and forceful contributors to visual culture.
The Photography area fosters a holistic approach to artistic, technical, theoretical, and conceptual development. We believe that the best work comes from well-rounded artists who respond to the world around them with thoughtful curiosity and contextual awareness.
Students can take introductory and advanced courses in digital photography, analog darkroom and alternative processes, digital imaging, retouching, and studio lighting using the latest industry-standard software. They work with internationally recognized research faculty as they develop their own vision and mastery in preparation for their careers or graduate school.
A-S 285 Lens Arts
A-S 285 is an introductory course in digital image capture that focuses on the still and moving image as an art practice. Students will learn the fundamentals of camera operation and editing software in order to visually communicate their creative ideas. Lens Arts is only required for Digital Media Design students but is open to all majors.
A-S 300 Digital Photography
A-S 300 is an introductory course in digital photography as a creative tool. The primary emphasis is the practice of photography as fine art. This course also provides a thorough background in basic techniques that students may apply to any photographic discipline as well as historical and theoretical approaches to photography. Students receive technical instruction in the DSLR camera, lens choice, exposure controls, digital workflow, processing of digital files, output and presentation.
A-S 305 Studio Lighting
A-S 305 is an introductory course in lighting control in photography. This course provides a thorough background in basic techniques that students may apply to any discipline, with its primary emphasis upon the practice of the medium as a fine art. Students will receive technical instruction in types of lighting, exposure controls, lighting styles and working in a photographic lighting studio.
A-S 380 Black & White Darkroom Photography
A-S 380 is an introductory course in photography. Although it provides a thorough background in basic techniques that students may apply to any discipline, its primary emphasis is upon the practice of the medium as a fine art. Students receive technical instruction in camera and lens construction, exposure controls, processing of black and white negatives and prints, and presentation.
A-S 384 Color Photography I
A-S 384 is an introductory course in color photography. The emphasis is upon the unique qualities of color photography relating to visual perception and color theory. Students receive technical instruction in digital and analog cameras and color darkroom printing.
A-S 385 Intermediate Photomanipulation: Photoshop
An intermediate level course designed to help students integrate traditional photography with digital computer imaging tools such as Adobe Photoshop or like program. Students are required to produce original photographic imagery for use in creating digital artwork output to printed material with inkjet printers. Advanced methods of input and output calibration, as well as advanced methods of image manipulation, are covered. Emphasis is placed on the aesthetics and ethics of digital photographic art and creating meaningful and effective images. Nine studio hours per week. Prereq: A-S 200 and A-S 380 or A-S 300 or permission of instructor.
A-S 386 Alternative Processes Photography I
A-S 386 is an introductory course in alternative photographic processes. The emphasis is upon the unique qualities of alternative photography relating to visual perception. Students receive technical instruction in the use of digital negatives, cyanotypes, brown prints, and gum-bichromate printing among other 19th century processes.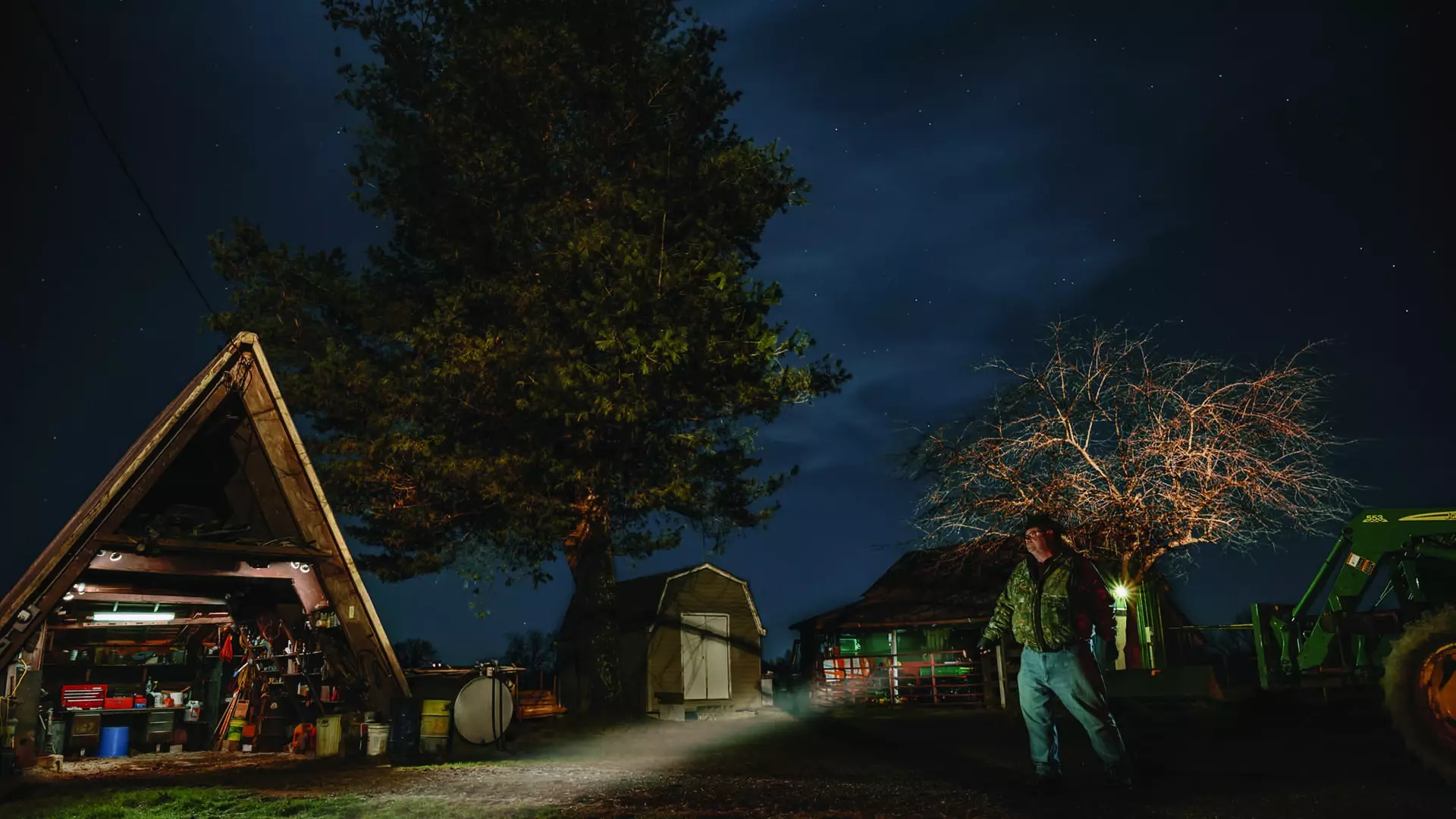 Photography class work
Photography is a powerful medium. It communicates, it translates, it illuminates. Because it is central to all aspects of commerce and communication, photography prepares students for careers in a diverse spectrum of fields. You may choose a life as a professional studio artist, photojournalist, or teacher. You can also work for a commercial firm or—as many creatives do well—forge a career as an independent practitioner. Wherever there are photographs, there are creatives making, art directing, styling, editing, retouching, and curating them.
Photography is important to a diverse range of fields such as fashion, filmmaking, documentary, advertising, sports, culinary arts, social media, publishing, fine arts and more. The most prominent tech companies continue to build photograph-centric tools that require the knowledge, skills, and visual literacy of photographers.
SA/VS's unique approach to promoting access to various fields of study (such as digital media, creative coding, graphic design, and 3-D fabrication) provides its students with a powerful opportunity to develop a multifaceted set of complementary skills. This makes SA/VS graduates uniquely situated to enter a world in need of dynamic and cross-disciplinary talent. Whether choosing to take photography courses as a Art Studio or Digital Media Design major or as a Photography minor, skills in photography allow graduates to shape the course of photography and its expanded fields.
MFA Photography Teaching Assistantships
SA/VS accepts a limited number of Studio Art M.F.A. students whose work is centered in photography. These select M.F.A.'s have the opportunity to complete a portion of their Teaching Assistantship service in the Photography area.
Photography TAs are central to the operation of the Photography area and we encourage them to define leadership and experiential roles for themselves based on the experiences and skills they hope to attain. This enables them to gain experience as supervisors and technicians as they oversee darkrooms, digital labs, and the lighting studio. These are valuable competencies for M.F.A.'s planning to teach in higher education or to work in the commercial realm. It also gives them unprecedented access to renown facilities and allows them to develop close relationships with the Photography faculty.
Photography is an inherently collaborative medium. That's why courses such as Studio Lighting (A-S 305) collaborate with other creatives and departments such as Dance, Music, and Athletics. Photography is a great way to develop creative alliances that will stay with you throughout your career.
Photographers rarely work alone—in the commercial world or as fine artists. Photography courses create contexts for collaboration. As students work with each other on group projects, they practice not only as photographers but as art directors, stylists, editors, and retouching artists. Fine art photographers are encouraged to develop collaborative relationships with individuals, communities, and organizations relevant to their research interests. These experiences prepare students to be active participants in their communities and capable agents of positive social change.
Each year, the University of Kentucky Museum curates four world-renowned curators, scholars, and artists whose work is centered in photography to give one-hour lectures. This series is made possible through the Robert C. May Photography Endowment, a museum fund established in 1994. Previous lectures have been given by Lynsey Addario, Teju Cole, Nina Katchadourian, Lori Nix, and Eugene Richards.
Ruth Adams / Associate Professor
Garrett Hansen / Associate Professor
Forest Kelley / Assistant Professor
Lee Ann Paynter / Senior Lecturer
Rob Southard / Senior Lecturer
Heather Stratton / Lecturer