The UK College of Fine Arts is the state's premier incubator of creative thinking, artistic activity and fine arts research. And we ask for your support.
Mail checks directly to UK Philanthropy, PO Box 23552, Lexington, KY 40523 (payable to University of Kentucky with designation in the memo line or a note of instruction).
Have a Question or Want More Information?
Contact Director of Philanthropy, lisa.blackadar@uky.edu | 859-257-3145
UK is a public institution, but only a small percentage of its budget is provided for by state funding. Private philanthropy is vital to sustaining our community. It provides scholarships so that students can achieve their academic and professional goals, programming support to keep the college at the forefront of arts education and resources to recruit and retain the finest artists and field leaders to our world-class faculty and staff. We need your help to nurture the creativity and exploration that impacts our culture, our society and our nation's growth.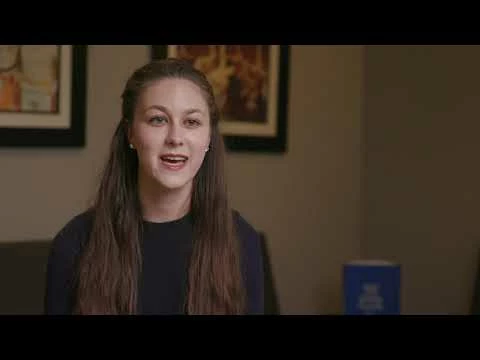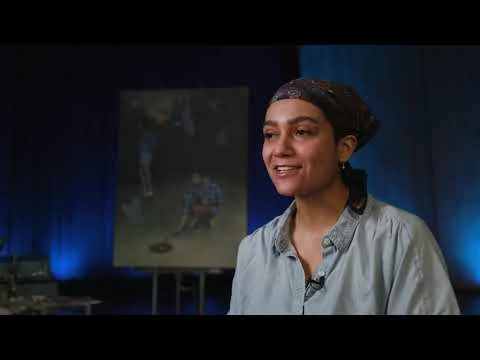 Areas to Support
How can you help? By giving to the annual fund of the College, school/department or program that you care about. These funds allow each area to prioritize its unique needs and goals. From innovative instruction methods to scholarships to creative activity and research, these things define the College of Fine Arts experience for our students
Ways to Give
Endowments
Establish an Endowment

Endowments are incredibly important to sustaining the college's quality of excellence now and into the future.

Endowments allow donors to provide everlasting support to the area they are most passionate about in the College of Fine Arts. Endowments may be created through a single gift or by payments over a five-year period. These funds are then placed in long-term accounts, where the principal remains intact. The earned interest provides funding for the designated students, faculty or program.

One gift can support generations of fine arts education.

Established Endowments

College-Wide

Dean's Endowed Student Opportunities Fund
James C. Norton College of Fine Arts Development Endowment

Department of Arts Administration

Michael Braun Endowed Award Fund
Gary B. Knapp Endowed Chair in Arts Administration

School of Art and Visual Studies

Abercrombie Foundation Research - Art
Kim Adler Memorial Scholarship Fund
Anne Worthington Callihan Memorial Fund
Cheryl Kelly Haffler Memorial Scholarship Fund
Hazel True Haunsz Fund in Fiber Arts
Dale Johnson Endowed Scholarship Fund
NCAA Department of Art Scholarship Fund
Theophilia Joan Oexmann Original Art Award
Arturo Alonzo Sandoval Endowed Professorship Fund
Ross Zirkle Art Studio Endowed Scholarship Fund

School of Music

Abercrombie Foundation Research Fund - Music
Harold Hicks Bennett Baritone Scholarship Fund
Harold Hicks Bennett Trombone Scholarship Fund
Jay & Mary Brumfield Music Scholarship Fund
William T. Bryan Endowed Chair in Vocal Music Fund
James B. Campbell Endowed Scholarship in Percussive Development
John Barnes Chance Memorial Scholarship
Choral Music Endowment Fund
Jean Marie Mcconnell Chrisman Memorial Piano Fund
William Harry Clarke Alumni Marching Band Scholarship
Constance & William Collis Opera Production Endowment
Violet Showers Couch Music Endowment Fund
Charles Marvin Crowe Endowed Music Scholarship Fund
Louis D. Dubilier Endowment for Music Education
Endowed Opera Studies Chair Support Fund
Helen F. Farmer Scholarship Fund
Jane Lee Forrest Music Scholarship Fund
Teresa Garbulinska Music in Healthcare Fund
Ray & Gigi Garman Opera Production Endowment Fund
Brian R. Gorrell Wildcat Marching Band Endowment
Flossie Minter Greene Scholarship Fund
Thelma Greene Endowed Scholarship in Music
Adele Headley Memorial Scholarship Fund
O. Helton Memorial Acres Scholarship
Hubert Henderson Scholarship in Music
George Hurst Scholarship Fund
Cliff Jackson Collaborative Vocal Coaching & Piano Endowment
Phyllis Jenness Vocal Scholarship Endowment Fund
Anthony L. Konkler Memorial Scholarship Fund
Dr. Robert C. & Mrs. Rita C. Lam Music Scholarship
Mildred S. Lewis Music Scholarship
Mildred Sinclair Lewis Scholarship in Music
Lexington Opera Society Chair in Opera Studies Fund
Lexington Opera Society Community Endowment for Vocal Studies
Lucille Caudill Little Endowed Research Fund in Opera Studies
Lucille Caudill Little Performing Arts in Healthcare Program Fund
Lucille Caudill Little Professorship/Chair in Music Therapy
Rey M. Longyear Memorial Fund in Musicology
Keith B. MacAdam Endowment in American Music
Ann Scott & Ralph E. Mason Endowed Research Fund in Opera Studies
Ann Scott & Ralph E. Mason Visiting Scholars Program in Voice Performance
Ann Scott Maher Mason Endowed Research Fund in Choral Studies
Ann Scott Maher Mason Vocal Arts Series Fund
Ann Scott Maher Mason Vocal Music Scholarship Fund
McCracken Wind Quintet Endowment Fund
Mr. & Mrs. Ralph McCracken, Jr. Scholarship Fund
Robert C. McDowell Band Scholarship
Charlie H. Mitchell Endowed Student Award
Ford M. Montgomery Memorial Piano Scholarship Fund
OperaLex Endowment for UK Opera Theatre Fund
Henry D. Ormsby Band Scholarship Fund
Our American Music Endowment Fund
Nathaniel Patch Piano Scholarship/Fellowship Fund
Joseph E. Pival Memorial Scholarship Fund
Joseph W. Pival Memorial Scholarship Fund in Violin
Proctor-Taylor Scholarship Fund
Charles W. Ratliff Music Scholarship
Tommy Sandusky Memorial Endowed Band Scholarship Fund
William E. & Casiana Schmidt Opera Outreach Program Fund
Louise Harrison Shouse Endowed Research Fund in Opera Studies
Frances Tinsley Smith & E. Vernon Smith Band Scholarship Endowment
Dudley E. South Endowment Fund
Frances Arnold South Endowment Fund
Lynn Markowitz Struttmann Endowed Scholarship in Oboe
Sweetheart Majorettes/Features Endowed Scholarship
David Allen Thomas Jazz Music Endowment
Lee T. Todd, Jr. & Patricia B. Todd Orchestra Research Endowment Fund
Kevin Toole Memorial Scholarship Fund in Percussion
Michael Turpin Band Leadership Fund
UK Endowed Opera Theatre Orchestra Research Fund
Donald D. & Patricia M. Waggener UK Marching Band Support Fund
Dr. J.W. Worrel Music Scholarship Fund

Department of Theatre and Dance

Wallace N. Briggs Theatre Enrichment Fund
Wallace & Olive Briggs Theatre Endowed Fund
Department of Theatre Enrichment Fund
John Uhly & Ruth May Koch Scholarship
Charles Hayden Lampe Scholarship Fund
Lucille Caudill Little Research Endowment for Theatre
Christopher T. Maier Scholarship for Theatre Students Fund
Joseph C. Ray Endowed Fund
Lolo Robinson Drama Scholarship Fund
Raymond A. Smith Scholarship in the Department of Theatre
Mary A. Stephenson Endowed Costume Scholarship Fund

Singletary Center for the Arts

Otis A. & Gloria W. Singletary Enrichment Fund
Otis A. & Gloria M. Singletary Enrichment Quasi Endowment

UK Art Museum

Albisetti Exhibition Fund
Honorable Order of Kentucky Colonels Art Museum Family Education Endowment Fund
Robert C. May Art Museum Fund
University of Kentucky Art Museum Endowed Exhibition Fund
Rubin H. & Kathy Walsh-Piper Education Endowment Fund