Unleash your creativity in the new Creative Arts Living Learning Program. Join writers, artists, dancers, filmmakers, composers and other creative types in this interdisciplinary space that feeds the imagination. Get inspired. Build friendships. Explore your curiosity. Live, study and make your art in specially designed studios, classrooms and performance spaces that support a social collective of belonging and innovation. Whether you're looking for your muse, a distinctive collaboration or your Eureka, you'll find it in the Creative Arts LLP.
UK College of Fine Arts is the only art college in Kentucky with its own living learning program!
"Being a member of the Creative Arts LLP surrounded me with like-minded artists who were really passionate about their particular talents, whether it be singers, or art historians, or composers etc. The LLP served as a melting pot for different artists to collaborate. My friend has a poetry collection and I compose music, so we've teamed up and are now writing a song cycle using her poetry as the text!"
Students in the Creative Arts LLP have access to rooms for group interaction/collaboration as well as spaces for the individual creative process including:
4 solo music practice rooms
Ensemble music practice room
Performance studio with projection capabilities for dance, music and theatre
Art studio
2 writing studios
Full-service restaurant next door
Located on north campus in Holmes Hall at the corner of South Limestone and Avenue of Champions, the residence hall is a short walk from the Singletary Center for the Arts, the Art Museum at UK, the Fine Arts Library, White Hall Classroom Building, Fine Arts Building, and the Art and Visual Studies Building. The residence hall is also close to downtown, whether via a stroll, a ride through bike-friendly streets or Lexington's free trolley system. Safety is of utmost importance; student residents have secure access to the facilities with their student ID cards.
Students benefit from the support of Peer Mentors already engaged with the arts at UK. Faculty from the College of Fine Arts teach connected courses that count toward the Arts and Creativity requirements of the UK Core and organize programming uniquely customized for Creative-Types. Studying doesn't have to be boring on your own in the LLP! In the past "Cocoa and Cram" and "Study and S'mores" have brought in guest speakers on effective studying tips followed by group study sessions for midterms and finals – both with delicious free treats to keep up the energy. Community events like Halloween costume contests, gameday watch parties, and organized group attendance of college performances bring students together for fun and stress relief outside of class.
The Creative Arts LLP is open to all UK first-year and continuing students interested in creative expression and learning. All majors are welcome to apply. Students apply for Living Learning Programs as part of the UK Housing application found on the myUK student portal. Similar to the UK Admissions application, the UK Housing application also has Early Action and Regular Decision Tracks.
---
New! Creative Arts Diversity Scholarship
In 2021, a UK alumni couple made charitable gifts in the spirit of diversity and inclusion in education, and to help support students in the College's Creative Arts Living Learning Program. The scholarship helps students get inspired, build friendships and explore collaboration in a residential campus community housed in Holmes Hall. Over 250 students live, study and make art in specially designed studios, classrooms and performance spaces.
Eligibility

The Creative Arts Diversity Scholarship is available to every student meeting the following criteria:

accepted or enrolled full time in the College;
currently residing, or will reside, in Holmes Hall as part of the Creative Arts Living Learning Program; and
has unmet financial need.

In order to obtain the educational benefits of a diverse student body, the University will aggressively admit and retain students from all segments of society including students of different races, ethnicities, socioeconomic status, sexes, sexual orientation, gender identities, disability status, religious traditions, political beliefs, and geographic backgrounds. To that end, the donor requests preference for this scholarship be given to African American/Black students. However, every student, regardless of race, who meets the criteria, listed as (1)-(3) above, will have an opportunity to compete for, and be awarded, an award for the 2022-2023 academic year.

To select the scholarship recipient(s) most deserving of this award, the University will conduct a holistic review of each applicant's qualifications, including contribution to diversity, test scores, grades, essay, leadership experience, extracurricular activities, awards and recognition, and community service, as well as the scholarship criteria, listed as (1)-(3) above.

To Apply

Enter your UK linkblue email and password.
Click on the "Applications" tab and locate the Creative Arts Diversity Scholarship Application
Click "Start Application" to begin applying for the scholarship. You will need to complete each section of questions, including the essays. You can save and continue your application prior to submitting.
When you log back in to ScholarshipUniverse, your application will now be under "In Progress."
Once you complete the application questions and essay, please "Review and Submit" your application. Once submitted, changes cannot be made.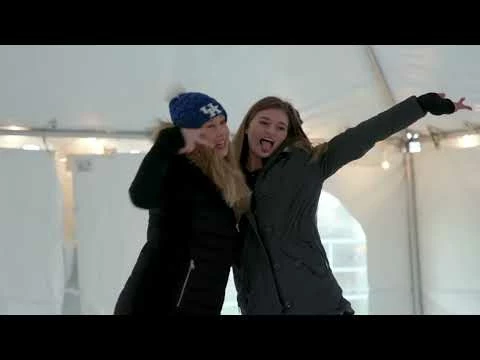 Creative Arts LLP Peer Mentors 2021-2022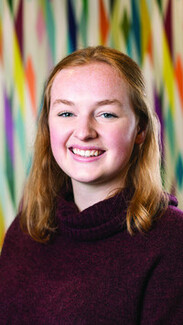 Tricia Bertke
Psychology
Criminology minor
Tricia is a sophomore and a member of the Wildcat Marching Band. She was influenced by her elementary school guidance counselors who helped her get through difficult points in her life. She has found a passion for helping others in a similar way and dreams of becoming a guidance counselor for young children and teenagers.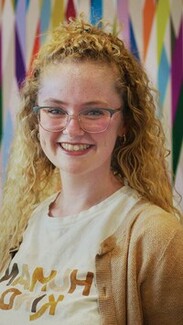 Katie Bishop
Music Education, Voice
Undergraduate Certificate in Musical Theatre
Kaitlin has been involved with the Creative Arts LLP since her freshman year. During her sophomore year in high school, Katie joined choir and fell in love with the arts. She has been in numerous theatre productions for her community theatre and has not stopped singing. She hopes to one day be a K-12 music educator and drama director.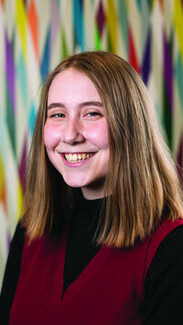 Kaya Capehart
Music Education, Clarinet
Kaya is a sophomore from Winfield, West Virginia. After being involved in her band programs in middle school and high school, she decided that music education was something she wanted to do for the rest of her life. After she graduates, Kaya plans on pursuing a teaching career on the high school level - and one day get her master's degree.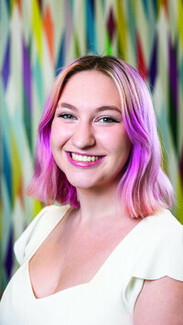 Lexi Crockett
Digital Media Design
Lexi is a junior and a peer mentor for the LLP. Lexi has had had a passion for visual art since she was a child and has fostered a passion for other areas of the arts such as theatre and music. The LLP was the most positive aspect of her freshman year and allowed for opportunities outside her field. Having an art-focused career has been one of her dreams since she was a child.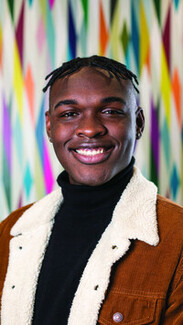 Dorian Gordon
Music Education, Tuba
Dorian is a sophomore. Since 5 years old, he has been playing music, doing numerous performances for charity organizations, church events, musical theatre, marching and concert band, and choir. Dorian has a drive to spread his love for the arts and self-expression to incoming freshmen in hopes that they will find their own appreciation for things of such nature.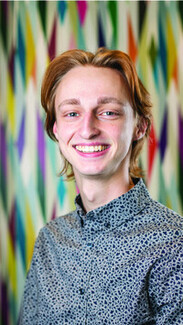 Devin Miracle
Music Education, Voice, BS in Computer Science
Devin is a junior majoring in Choral Music Education, Computer Science, and STEM Education. Devin has been an intern with Kentucky State 4-H and the State Fashion Leadership Board as well as a volunteer trainer with 4 Paws for Ability. Devin is an instructor at Mathnasium where he works with students K-12 teaching math. Devin hopes to teach Choir and Math/Computer Science at a Kentucky high school.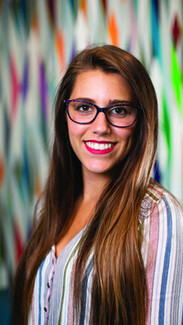 Riley Ramsey
Art Education, Dance
Riley is a senior double major. She is a member of the Art Education Student Chapter. She was a cast member in EchoLocation: The Mobile Tour, Department of Theatre and Dance. She was a Peer Mentor for the LLP in 2019-2020, Senior Peer Mentor 2020-2021. She hopes to be an elementary art teacher in a public school system and teach dance in a local studio.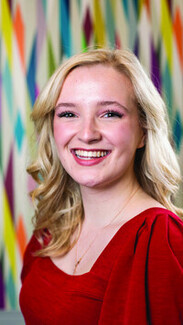 Jessica Rogers
Music Education, Voice, Communications
Jessica is a junior. She went to Manual/The Youth Performing Arts School in Louisville, Ky. After being involved in choir, musicals, and plays since she was 6 years old, she has decided to become a choir teacher. She wants to create warm, welcoming, and loving environments. She is involved in Chorale, is one of Women's Choir's co-presidents, and a member of Paws and Listen.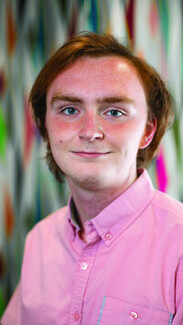 Ford Smith
Music Performance, Percussion
Ford is a percussion music major from Louisville, Ky. As a graduate of the Kentucky Governor's School for the Arts, he has found a passion for creating community through the arts. His goal is to help inspire a culture of support both between and for artists/performers and to create new ways for the arts to interact with each other and bring our community closer together.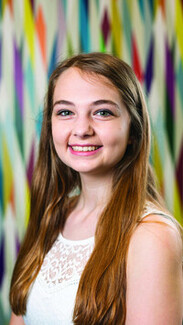 Lauren Sommer
Music Education, Flute
Psychology minor
Lauren is a sophomore. Her primary instrument is flute and she is a member of the Color Guard section in the Wildcat Marching Band. She has participated in the UK Symphony Band and is a member of Sigma Alpha Iota. Lauren hopes to have a career as a band director to help others find a passion for music and performance.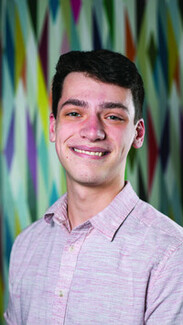 Zach Streicher
Political Science
Music Performance Minor
Having loved playing trombone throughout high school, Zach knew he wanted music to play a role in his college experience. He welcomed the community of like-minded individuals at the LLP who share his love for music and other arts. Zach was part of the Wildcat Marching Band and has been involved in the Concert Band, Philharmonia, and trombone choir.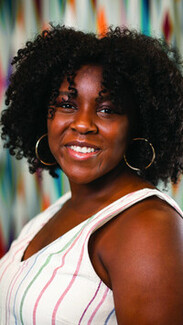 Aliciona Strothers
Theatre, minor in Dance
Aliciona is a theatre major and dance minor at UK.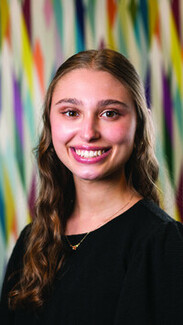 Kate Walker
Dance, minor in interdisciplinary arts
Kate is a sophomore whose passion for dance began at age 4. Kate attended the School for the Creative and Performing Arts and is an alum of the Kentucky Governor's School for the Arts. She is inspired by holistic dance practice, movement study, and contemplative practices. She plans to pursue performance opportunities and create works of her own.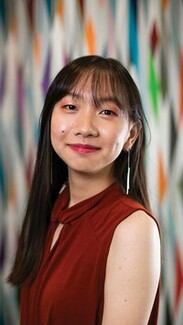 Joy Chou
Arts Administration
Digital Media Design and Art History Minors
LLP Comm Assist - Joy is a junior who has interned with the Lexington Art League and worked as an LLP peer mentor. Joy is a visual art alum of the Kentucky Governor's School for the Arts. Joy hopes to build and support communities that promote creativity and diversity, especially among marginalized groups.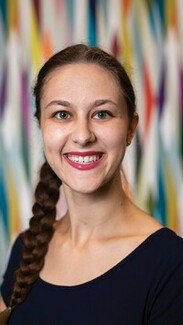 Anna Watrous
CFA Communications Assistant