What is creative curation? The M.F.A. in Curatorial Studies prepares students for careers in that expanded field. As the first three-year hybrid M.F.A. in Curatorial Studies in the United States, this practice-based terminal degree uniquely equips graduates for positions in a wide variety of arts and cultural organizations, as well as teaching positions at the college level.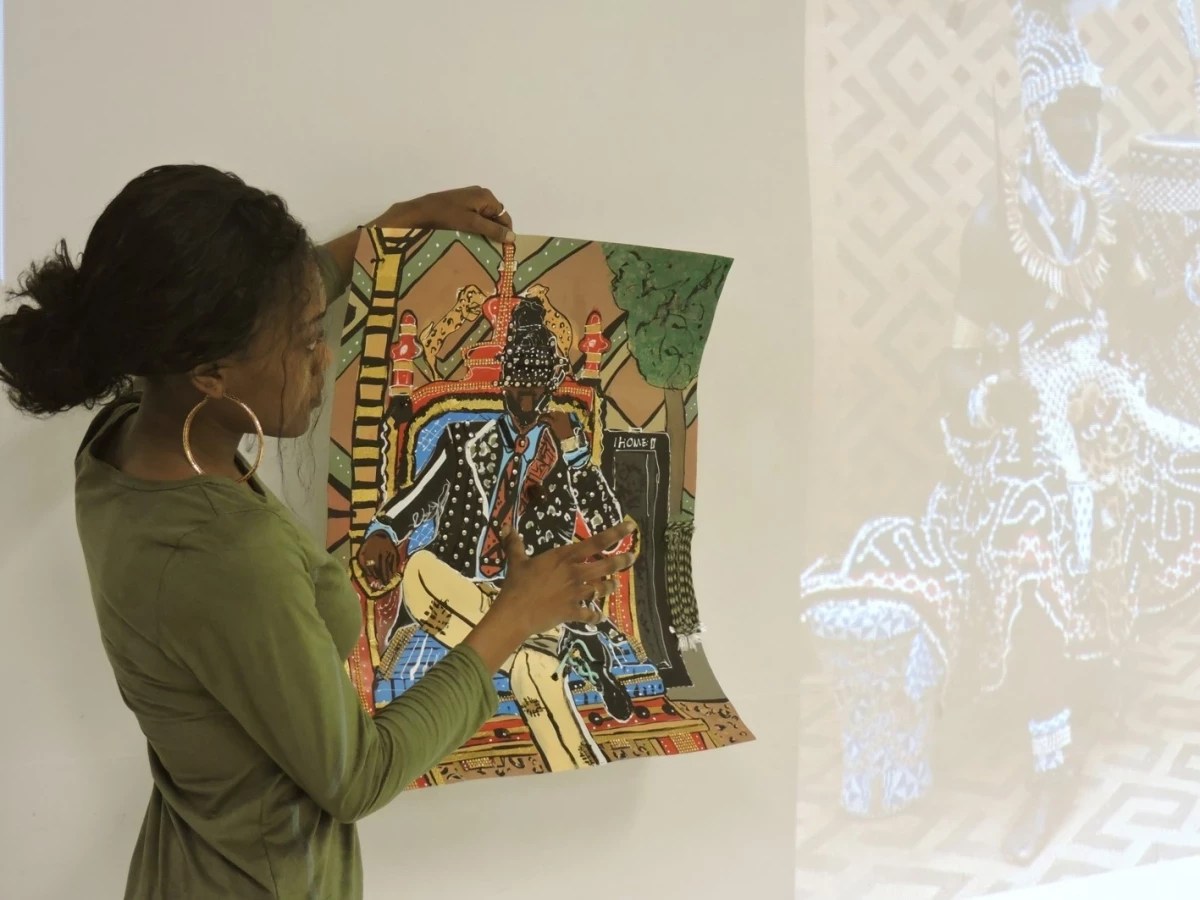 Curatorial student
Application Deadline: January 6
Contemporary curatorial practice has expanded to embrace creative modes of selecting, presenting, and framing a vast array of cultural products, including artworks.
Through internships, online courses, and residential seminars, students gain direct experience in exhibition development and design, art event planning, catalogue design and writing, fundraising, grant writing, conducting studio visits, promotion and marketing, community-based programming, and similar activities related to careers in visual arts organizations.
With courses in art history, art studio, art education, and arts administration, among others, the M.F.A. offers a dynamic interdisciplinary degree that prepares students to be highly competitive in a diverse job market.
The strength of the curatorial studies program at UK is its faculty and students. They have contributed to my personal and professional growth by encouraging me to develop a curatorial practice that is personally expressive, socially conscious, and critically engaged.- Aaron Reynolds, MFA Curatorial Studies 2022 [Read more about Aaron]
Individual mentorship by distinguished faculty
Opportunities for local, national, and international internships
Dynamic visiting artist, curator, and critic series
State-of-the-art facilities in an historic building
Urban campus in the heart of the Bluegrass
Central location within driving distance of Cincinnati, Louisville, Indianapolis, Nashville, Chicago, Atlanta
Accessible network of partners for independent projects: 21C Museum Hotels, Parachute Factory, Lexington Art League, Living Arts & Science Center, Institute 193, Lyric Theatre, among others.
Funding available for research projects
Financial aid available, including tuition-waivers & paid teaching assistantships
Admission is competitive and is based on:
A strong writing sample (along with optional examples of curatorial work or a digital portfolio)
A statement of purpose
Three letters of recommendation
An undergraduate transcript (with GPA of at least 3.3)
International students must be able to demonstrate English language proficiency (with Graduate College's minimum TOEFL score requirements met).
Application Deadline: January 6
For specific questions regarding the program and admission, please contact Curatorial Studies Graduate Advisor Anna Brzyski, anna.brzyski@uky.edu.