AUDITION DATES:
January 21 - 22, 2022
February 11 - 12, 2022
February 25 - 26, 2022
Certain instrumental areas may have restrictions on available dates. Up-to-date information on date restrictions can be found on the request form.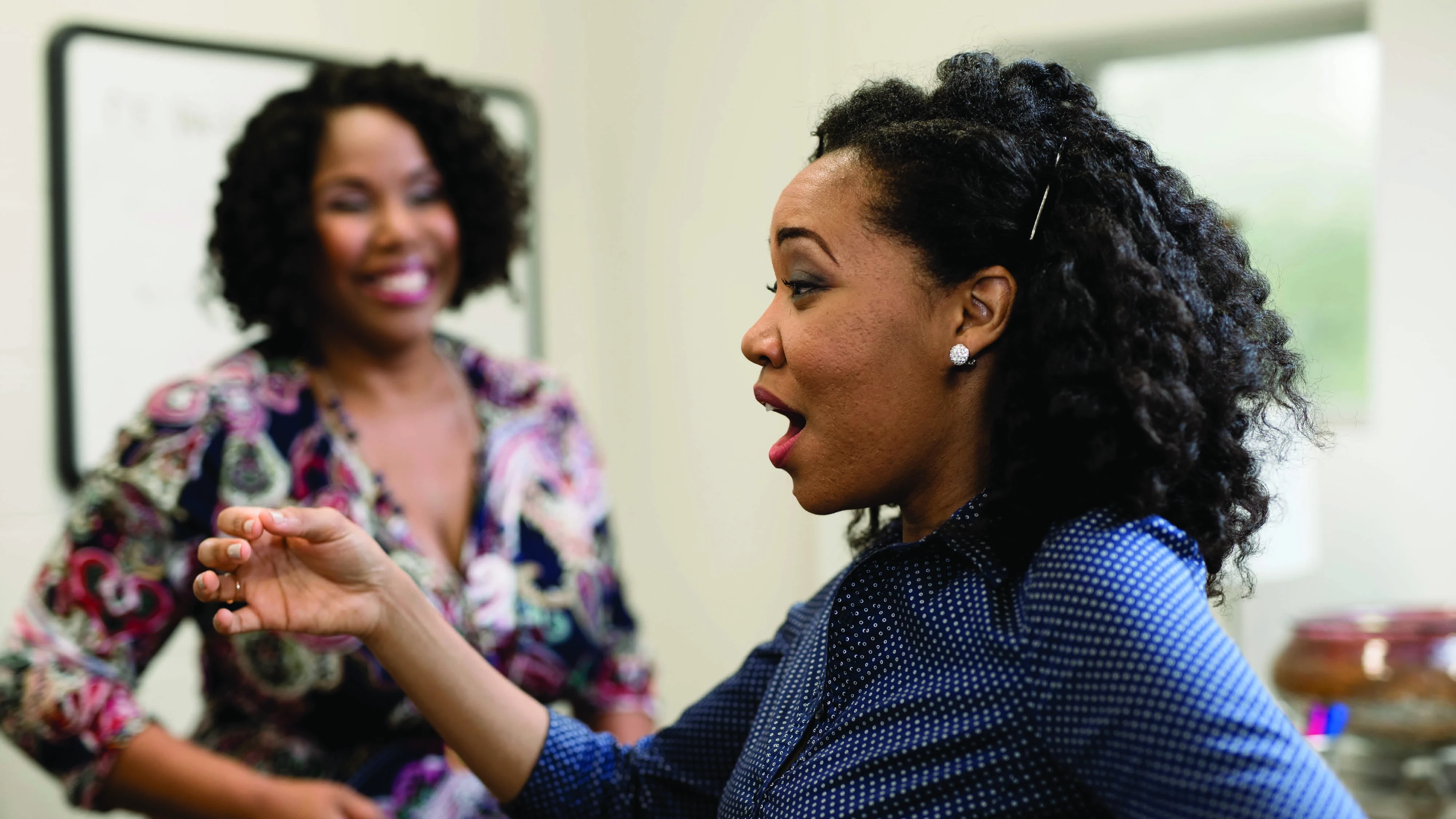 Voice studio
Undergraduate Programs
Audition Process

Step 1

Apply to the University of Kentucky. When you select "Music Major" in your UK Admissions Application, you will be classified as "Pre-Music" pending the results of your audition (Step 2). Try to apply for UK admission prior to February 1. Acceptance into School of Music programs is contingent upon acceptance by the UK Office of Undergraduate Admissions.

Step 2

Apply for a School of Music audition. The audition will determine your acceptance into the School of Music programs. An audition is REQUIRED for all prospective Music Majors or Minors.

After carefully reading the instructions, fill out the form below to register for an audition.
Audition FAQs can be found in a tab below.
Certain programs have repertoire requirements that must be demonstrated at your audition. Check your desired Area of Study for more information.

If you do not pass your audition, or otherwise decide not to be a Music major or Minor, contact UK Admissions to change your major. You will not be able to take courses intended for music majors or minors until you have passed your Music audition.

Selecting an Audition Date

If you audition after our regularly scheduled audition dates, you may not be able to compete for certain scholarship opportunities, and some programs you want may be filled to capacity. Also, the audition process is competitive -- if you should choose to arrange your audition before these dates, a decision on your acceptance may or may not be delayed until after students have been heard on the regular dates.

In certain circumstances, auditions may be scheduled at other times by direct arrangement with our faculty at their discretion. If you are admitted as a Music major or Minor you will automatically be considered for any School of Music scholarships or grants for which you are eligible. For other financial aid, including merit scholarships, grants, work-study, loans, etc., see the UK Office of Student Financial Aid.

International students: Visit UK's International Admission Information page.

Transfer students: You must obtain a letter of release from your current institution before you can be considered for a scholarship at the University of Kentucky School of Music.

Alltech Competition: Invitations to audition in the Alltech competition are made based on your UK admissions auditions. All students are considered for the competition when they audition for admission.
---
Graduate Programs
Application & Audition

Step 1

Apply to the University of Kentucky Graduate School. You must apply to the UK Graduate School before proceeding with your School of Music application. Visit the Graduate School website for details and deadlines.

Step 2

Schedule a School of Music Entrance Exam in music theory (aural and written) and music history. If you are seeking a performance degree you must also schedule an Audition. Auditions and Entrance Exams are offered on the same dates. If applying for the fall semester, you should take the exams early and complete your application by March 15. Proceed to the form below to apply.

Step 3

Attend your School of Music Entrance Exam and (if applicable) Audition.

Note: a pre-audition screening is required for the following programs. Click below for details:
For applied performance degrees (e.g., MM and DMA), Entrance Exams are not REQUIRED until a week or so before the Fall term begins in August, but applicants who wish to be considered for an assistantship in music theory or history or who want to know what they should study in order to be eligible to bypass required review classes may take them on one of the scheduled dates. The exams are largely diagnostic tests and are not evaluated with your other admission materials.
For academic degrees (e.g., those in Music History, Music Theory and Composition, Music Education, and Music Therapy) Entrance Exams ARE part of the application process, along with a personal interview (on-line, if conditions dictate). Applicants for these areas should contact the division coordinator in the particular area to arrange for the interview and exams.
For applicants to the Music Therapy Program, the music theory and music history entrance exams are part of the application process for students who are already board-certified. For equivalency students, the music theory and music history entrance exams are diagnostic and may be taken in August. The music therapy essay entrance exam and the personal interview (both of which may be conducted online or in person) are part of the application process for all applicants to the music therapy program.
Questions: Joanne Filkins
Area Examinations
Certain programs have special exam requirements. Unless otherwise noted, these requirements are in addition to those listed above:
Music Education, applicants for the M.M. degree

This is a one-hour exam in the area of specialization, either Choral/General or Instrumental. Each exam will consist of discussions of methodology, materials, terminology, and influential persons in the area of specialization.

Music Education, applicants for the Ph.D. degree

This exam consists of discussions of methodology, materials, history of music education practices, influential persons, and resource materials of research significance.

Musicology, applicants for the Ph.D. degree

In this exam, students are given a musical element and/or genre and asked to trace it through several epochs of the history of music. Students will also be asked to discuss one or more specialized topics in areas including music research and bibliography, music in vernacular and cultivated traditions, music and culture, and Western idioms and styles.

Music Therapy, applicants for graduate M.M. in Music Therapy degree

This exam replaces the requirements listed above. Applicants to the music therapy program should contact Dr. Olivia Yinger to schedule an examination date. Applicants should bring a writing utensil and 6-8 sheets of lined notebook paper to their music therapy entrance examinations.

Music Theory
This exam consists of both aural and written theory elements. Questions will be either multiple choice format or score analysis. Concepts include:

Aural recognition of intervals, chords and scale patterns.
Aural recognition of various musical elements like meter, tonality, etc.
Written fundamentals like part writing, modulation, modes, meter, cadences, common scales/chord progressions will be included.
Basic knowledge of popular music form and structure.
Analysis skills including score analysis, transposition, key recognition, etc. will be included.

Music Therapy
This examination consists of 7 questions about music therapy practice. Applicants write an essay response to any 4 of the 7 questions. The American Music Therapy Association website's fact sheets about music therapy provide excellent study guides.

The following websites are useful study guides for the music history entrance exam:
WWNorton.com Flashcards and MichaelBakan.com Resources

The following websites are useful study guides for the music theory entrance exam:
MusicTheory.net Ear Training and Teoria.com Tutorials.

Music History
This exam consists of 7 sections - Medieval/Renaissance Period, Baroque Period, Classic Period, Romantic Period, Modern Period, Jazz and Popular Music, and Non-Western Music - of 5 multiple-choice questions. Students will be asked to answer 5 questions in each section.

Vocal Performance, applicants for the M.M. degree

This is a one-hour exam covering composers and works in the history of art song, pedagogy, diction, performers, and poets.

Vocal Performance, applicants for the D.M.A. degree

This exam covers composers, literary figures, and performers in the history of opera and art song. Students will be asked to discuss aspects of vocal pedagogy, and to transcribe texts into the International Phonetic Alphabet.
Restrictions
Graduate Voice, Graduate Choral Conducting, and Graduate Percussion auditions require a pre-screening DVD to be submitted before you are invited to audition.
FAQs

Is there a separate application form for School of Music admission?

Not for undergraduates. Your audition request, along with your application to UK, is your application.

Graduate students require applications to the UK Graduate School, the School of Music Audition/Exam Request, as well as the submission of other materials depending upon the chosen Area of Study.

When will I get confirmation of my audition time?

You will receive an email a week or two before your chosen date if you register early, or soon after you fill out the Audition Request Form if you register late.

Where do I go?

As your scheduled audition date approaches you will receive an email with details. If you are auditioning at a time other than on one of our listed audition days, please consult with the faculty member who has scheduled your audition.

Where can I park?

Most "E" lots are unregulated on Saturdays, but you should read the restrictions posted at the entrance to any parking lot. Be prepared to park a block or more from your audition venue. The Singletary Center has a drop-off entrance on Rose Street. For the Fine Arts building, use the lower level entrance on Patterson Drive. Parking structure #5 is close to our facilities. Although you will have to pay to park here it may be easier than trying to find an available spot. Allow plenty of time to find parking. Visitor parking information and maps are available from UK Transportation Services.

I'm coming from out of town. Where should I stay in Lexington?

Please see the UK Visitors Center for information.

Will there be an accompanist provided?

A professional accompanist is provided for voice auditions only. Other auditions are performed without accompaniment. You may bring your own accompanist, but it is not required.

Do I need to bring copies of my music?

You do not need to bring extra copies of your music except for the vocal accompanist.

Will I be able to warm up before my audition?

Practice rooms are available in the Fine Arts Building. UK School of Music student guides will be provided to you during the Audition Orientation to take you to these rooms and to your audition location.

How many people will be listening to my audition?

Auditions may be heard by a single instrumental faculty member, or by several faculty in a division. Graduate auditions usually have at least three faculty.

What repertoire should I have prepared?

Please check the page for your desired Area of Study for more information.

Can I get a campus tour while I'm there?

Information sessions and campus tours should be arranged through the UK Visitors Center, and College of Fine Arts tours can be arranged through our Visit Us form.

When will I know the results of my audition?

You will receive notification by mail from the School of Music after all prospective students in your area of specialty have been heard. Auditions are completed in early March, with notices being sent a few weeks after.

When will I know if I will be offered a Music scholarship?

You will hear from us about your acceptance into the School of Music before you hear about scholarships. Scholarships are competitive, so we need to have heard all prospective students before making final decisions. For new students, scholarship decisions will be made by no later than April 15.

Who can I contact for more information?

For information about specific music programs at UK: Contact the faculty in charge of your area of interest

For information about audition repertoire, see the specific program page for your area of interest, or contact the faculty in charge of your area of interest.

To confirm or change an audition time or date: Contact the person who sent your assignment. Do NOT submit a second audition request through our form.

How do I sign up to perform in a music ensemble?

Most ensembles are open to all UK students regardless of Major or Minor, and we encourage you to join! Ensemble audition signup sheets are posted beginning the week before classes each semester in the Fine Arts Building. Check the bulletin boards or contact the faculty in charge of each ensemble for details.
Director of Undergraduate Studies: Brad Kerns
Director of Graduate Studies: Lance Brunner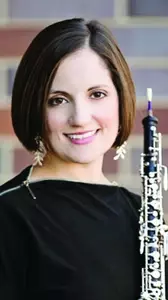 Music
Faculty
Associate Professor
Undergraduate Studies
Music
Music Performance
Oboe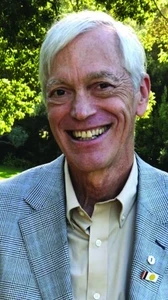 Music
Musicology and Ethnomusicology