The Percussion Studies Program at the University of Kentucky is designed with a comprehensive approach to the study and performance of literature in all styles and idioms of music. The goal of the percussion curriculum is to develop musicianship, technical proficiency, cultural awareness, and technological literacy in both performance and pedagogy. Regardless of degree concentration, the undergraduate student will maintain regular study of keyboard percussion and additional directed areas based on individual goals and needs. Graduate students may choose to specialize in one or more areas as they work toward degree recital requirements. The Percussion Studies Program provides professional-level experiences and opportunities for all students that foster growth through self-discipline, creativity, and entrepreneurship. Successful students will embrace these challenges as they develop a passion for life-long learning that will lead to a rewarding career.
6 Tips to Prepare for Life as a College Percussion Major
The college-bound percussionist will face some exciting challenges in preparation for a professional career. Percussion crosses all musical boundaries and percussion students have the widest possible vocabulary of instruments and musical genres to master - more than any other instrumentalist. Although some students don't decide to declare a major until after they have started college, this is not a wise move if music is on your list of options. Music is a serious profession and a "fast-track" major because you start required coursework in your first semester of college. Focus on maintaining good grades during your senior year of high school (and even earlier) as you prepare your audition for college. With a little planning and preparation during your high school career, you can help to make a smooth transition into your new life as a university-level percussion major.
1. Take Your Academic Classes Seriously

Get good grades now. Being academically organized and successful will give you more time to practice. Many times, university instructors hear that, "I practice a lot, so my grades aren't that good." This attitude simply doesn't cut it any more. If you catch a bad case of "senior-itis" in high school, you may have to take preparatory and review courses at another institution to bring your grades up to an acceptable level before you can transfer to a music school. Schools are more selective these days; therefore you must be academically sound. College Admission Offices look at your grades as an indicator of your work ethic and potential for success. Who knows, if your high school offers advanced placement courses or you do well on your college entrance exams, you may even place out of several required classes - even more time to practice!

2. Get Experience Outside of Your School Program

Take private lessons from an experienced teacher and tell them that you want to be ready for college auditions. A good teacher will move you in the right direction and help find study materials that will capitalize on your strengths and work on your deficiencies as well. If there is a college in your area in which you are interested, take private lessons with the professor or a graduate student. This will prepare you for life in the "trenches".

Attend a summer music symposium to increase your knowledge of the percussion profession and to network with other students and professionals. There are many camps and workshops that give students the opportunity to study and interact with nationally recognized professional artists and educators. Also, develop a relationship with the percussion specialist at your local music dealer. They can keep you informed of new products, services, and in-store clinics.

Go to the public library or bookstores and look for books, journals, and magazines that are related to music and percussion. Search for web sites, blogs, podcasts, and other information sharing technologies that offer resources for drums, drumming, and percussion. Develop a passion for information related to your new profession.

Make a commitment to attend more live music concerts and recitals. While listening to recordings and watching live streaming concerts or online music video provides a good source of content, nothing compares to the experience of attending a live concert by musicians on stage.

Look for performance opportunities outside of school such as coffee houses, church bands, garage bands, honor bands, community bands and orchestras, indoor drum lines and drum corps, or recitals for service clubs and organizations. Don't just limit these opportunities to percussion. Consider singing in a community/church choir or even taking piano lessons to increase your musical activity. This experience will help build your resume.

Join the Percussive Arts Society. PAS is a worldwide network of performers, teachers, students, enthusiasts and music industry professionals. They service their membership through award winning publications, web site at pas.org, and through the sponsorship of state and international chapters. Look for a PAS chapter in your region. Chances are, there is a PAS Chapter "Day of Percussion" in your area.

3. Research Your College List

Apply to as many schools as you can afford to. Don't limit your application to one school – you might not get accepted. Get all the facts from the colleges you are interested in. Start early to look for music programs that can help you prepare for a professional career. All schools have some specific audition requirements. Visit their website or email them to get their particular requirements before you choose and prepare your music. Check out their website and become familiar with the faculty, ensembles, and program offerings. Ask to be put on their mailing list for notice of concerts and recitals. This is handy to know when planning a campus visit.

Ask about the availability of both academic and music scholarships. Do some research and check around your community for additional scholarship opportunities. Some service organizations and clubs have scholarships available to talented students.

4. Plan Your Campus Visits

Take a campus tour before you audition. When you have narrowed your college choices, plan to take an audition at each school rather than just your first choice. Schools can be very selective in today's academic climate and the best schools will likely have only a few spots open each year.

Plan your visit when there are concerts going on to see the students and faculty in action. Ask to observe rehearsals, if they're open to the public. Listen to all the music groups you can and sit-in on an academic class, if possible. Make note of the social and aesthetic environment as you visit the campus. As music major, you will learn from other students and the entire faculty - not just the percussion teacher.

Many out-of-state schools may accept audition videos, have regional auditions, or have you audition for an alumnus in your area. Most schools prefer for you to audition "live" on their campus, especially if you are auditioning for a scholarship.

5. Preparing for the Audition

Select music that is both technically appropriate and musically expressive. You want to demonstrate both technique and musicality. Many students think they will be impressive if they play the hardest stuff - wrong! Choose music you can master; that makes you sound good on your instrument. The most challenging aspect of performance is doing something well - at any level. You make a better impression when you have command over your instrument and the music, more so than when you just try to hack through something like the infamous "Black Page".

Ask what instruments are available to you before you travel to the audition site. Although larger instruments are usually provided, you may have to bring smaller items such as cymbals, foot pedals, and other accessories.

Most college percussion programs suggest that you prepare audition material and be prepared to sight read in the following core areas:

Mallet Keyboard (both 4-mallet and 2-mallet repertoire).
Know your major and minor scales and chord arpeggios.
Snare Drum (both concert and rudimental).
Timpani.
Tuning and touch are the important areas in selecting a solo or etude.
Multiple Percussion and/or Drum Set.

Bring along a parent, guardian, or teacher to your audition. They should meet the college instructors and be familiar with the environment where you will be spending countless hours. Their impressions of the college may provide you with valuable perspective.

Develop a list of questions to ask your audition panel or during another campus visit. Talk with your parents, music teachers, siblings, and friends who have been to college to develop a set of questions and issues that are important in making your decision to attend the college that is right for you. Remember, you are interviewing the university as well! Specific issues relating to percussion may include questions such as:

Will I study with the percussion professor or a graduate assistant?
How is the curriculum designed and what instruments will I study?
How long are the practice rooms open?
How do I get selected for percussion ensemble, concert bands and orchestras, marching band, jazz band, and when do I audition for these groups?
What instruments, mallets, and music do I need my first year and beyond?

If the audition format allows it, consider preparing a short display of your experience in supplementary areas such as hand percussion, orchestral excerpts, or World percussion. Also remember three important things: sight-reading, sight-reading, and sight-reading! You will probably be asked to sight read in your audition. Develop a strategy for reading new music and practice it everyday. Play for yourself and others before you go to an audition. Audio/video record yourself in a mock-audition and evaluate it. Play for your parents, teacher, church group, classmates, relatives, friends, anyone who will listen.

Bring your own mallets as well as the original scores of all the music you play for your audition. It will be helpful for the audition panel to have duplicated copies of your music, provided you show them the original. The copies can be discarded after the audition. Duplicating copyrighted music is unethical and illegal, but is allowed for a one-time use, provided you own the original.

Prepare a resume for your audition. List your school work, activities, honors and awards, and be sure to note any musical activities or accomplishments you have had outside of school. List your music teachers and include at least three references. Although you should dress like you're on a job interview, you will want to wear something comfortable for your audition.

Arrive at the audition early to fill out any paper work, warm-up, and set-up any instruments that you have brought with you. Because many music schools have busy audition dates, you may only get to play excerpts from your prepared music. Don't be upset if this happens, prepare for this situation in front of others so you won't get flustered.

6. After You Have Been Accepted

Start to gather your own instruments, mallets, music, recordings and other required materials for your first semester. Music study can be an expensive endeavor, so plan your finances to include regular purchases for percussion music, equipment and accessories. Remember to ask if your new university has any summer music programs or can recommend any summer symposiums or festivals for you to attend. If you haven't yet joined the Percussive Arts Society, do it now.

The best schools can afford to be selective, so be prepared both academically & musically. With some planning and patience, you can make an informed decision about which institution to attend and get yourself organized and prepared for an exciting life as a university percussionist. If you have a passion for what you are doing, working hard will be fun and help lead to a rewarding career.
Undergraduate Auditions & Requirements
The following list serves only as a guide in choosing appropriate audition material for incoming undergraduate students. Although this list serves only as a suggestion, please choose literature that is similar in style, depth, and breadth. You are encouraged to go beyond the scope of All-State audition music. The purpose of an audition is to demonstrate your talents, so choose literature that you are comfortable with.
Prospective music majors and minors should demonstrate ability in three (3) core percussion areas: Mallet Keyboard, Snare Drum, and Timpani. Since time constraints of the audition process limit the total interview time, students may choose to submit additional video link/DVD materials that includes other performance areas. Please note that students must play from original scores of their selected music – no duplicated copies will be allowed. If a personal audition is not possible, you may submit a video link/DVD audition (audio recordings will not be acceptable for auditions). However, only live auditions can be considered for a music scholarship.
Please bring a resume and audition repertoire list to your audition.
Mallet Keyboard

Technical demonstration and/or theoretical understanding of all major and minor scales and arpeggios - two octaves.
Chromatic scale - throughout your instrument's entire range.
A standard solo work or study to demonstrate musicianship such as Two Mexican Dances, Gordon Stout; Rhythm Song, Paul Smadbeck; Michi, Keiko Abe; Land, Takatsugu Muramatsu; Impressions on Wood, Davila, Julie; or a movement from Sonatas & Partitas for Violin by J.S. Bach.
Sight Reading (two mallets).

Snare Drum

A solo or etude in concert style from Portraits in Rhythm, Anthony Cirone, or an etude from Douze Études, Jacques Delécluse.
A solo or etude in rudimental style from 14 Modern Contest Solos, John S. Pratt; or Modern Rudimental Swing Solos for the Advanced Drummer, Charley Wilcoxon.
Sight Reading.

Timpani

A standard work or etude to demonstrate musicianship such as a movement from Four Pieces for Timpani, John Bergamo; Six Concert Pieces for Solo Timpani, William Cahn; or The Solo Timpanist, Vic Firth.
Sight Reading and demonstrated ability to tune multiple drums from a single given pitch.

OPTIONAL Areas for Video Submission

Multiple-percussion – A standard work or study to demonstrate musicianship such as Tork or Engine Room, James Campbell, or a movement from the French Suite, William Kraft.
Drum Set/World Percussion – Demonstrate jazz, rock, Latin, Afro-Cuban, Asian, and/or other musical styles of drum set, hand percussion, or frame drum performance.
Display time keeping and solo fills in each style.
Graduate Admissions, Auditions, & Requirements
Graduate Admissions Pre-Audition Screening

Along with the application to the UK School of Music, all graduate student applicants for Percussion must submit a Pre-audition Screening Video Portfolio on DVD (NTSC format) or online (YouTube, Vimeo, or similar service accessible without restriction in the U.S.) directly to the Director of Percussion Studies. The Video Portfolio must be postmarked (DVD) or posted online no later than December 1 of the year prior to entrance. All applicants should include a copy of their audition repertoire and resume with the screening DVD recording, or via email to the Director of Percussion Studies if posted electronically. Mailed screening materials should be clearly labeled and will not be returned. Video Portfolios will be reviewed and a select number of applicants will be invited to campus for a live audition/interview. Links to online materials can be provided in the audition application. Applicants not invited to a campus for an audition/interview will be notified that they have not been admitted for graduate study.

The following list serves as a guide to choosing appropriate audition material for prospective graduate students. Please feel free to contact Joshua Smith, Director of Percussion Studies, if you have questions about appropriate literature.

Pre-audition screening material to be submitted on DVD/e-portfolio must be unedited with complete selections/movements of works and include:

Snare Drum - Any etude from Douze Etudes by Delécluse.

Mallet Keyboard - A contemporary work or study to demonstrate multiple-mallet style such as works by, Abe, Aldridge, Burritt, Deane, Druckman, Lansky, Reynolds, Schwantner, Viñao, or the equivalent.

Timpani - A solo or etude to demonstrate musicianship such as those by Carter, Hochrainer, or the equivalent.

Multiple-percussion -A solo or etude to demonstrate musicianship such as music by Campbell, Hamilton, Hollinden, Ishii, Kopetzki, Kotche, Lang, Volans, Xenakis, Zivkovic, or the equivalent.

OPTIONAL Areas for Video Submission

Drum Set/World Percussion – Demonstrate jazz, rock, Latin, Afro-Cuban, Asian, and/or other musical styles of drum set, hand percussion, or frame drum performance.

Live Auditions

Those applicants invited to a live campus audition must be prepared to present the following material*:

Snare Drum

Any concert solo or etude by Delécluse, Masson, Aleo, Tompkins, Zivkovic, The Noble Snare collection, Nexus collection, or the equivalent.
Two (2) standard orchestral excerpts of your choice.
Sight Reading.

Mallet Keyboard

A contemporary work or study to demonstrate multiple-mallet style such as works by, Abe, Aldridge, Burritt, Deane, Druckman, Lansky, Reynolds, Schwantner, Viñao, or the equivalent.
Demonstration of two-mallet playing with a movement from Sonatas & Partitas for Violin or Six Suites for Cello by J.S. Bach.
Two (2) standard orchestral excerpts of your choice (glockenspiel or xylophone).
Sight Reading (two mallets).

Timpani

An advanced work or study to demonstrate musicianship such as Eight Pieces for Four Timpani, Elliott Carter, Variations for Solo Kettledrums, Jan Williams, or Rhythm Gradation, Toshi Ichyanagi, an etude by Richard Hochrainer, or the equivalent.
One standard orchestral excerpt of your choice.
Sight Reading and demonstrated ability to tune multiple drums from a single given pitch.

* Repertoire from your live audition can be the same as your pre-audition screening repertoire.
Student Handbook
Welcome to the Percussion Program at the University of Kentucky School of Music. This handbook will help you become familiar with some of your specific goals and responsibilities as a percussionist.
Percussion Award & Scholarship Recipients
W. Adrian Jones Award, for leadership and service

The UK Percussion Society gives the annual, W. Adrian Jones Award, for leadership and service. The recipient receives a modest cash award and is recognized at the annual McCracken Award Ceremony.

2018: Brian Keith
2017: Nick Bolchoz
2016: Nick Bolchoz
2015: Nick Bolchoz
2014: Taylor Chapman
2013: Bryan Angel
2012: Matthew Geiger
2011: Tyler Cantrell
2010: Andrew Jarvis
2009: Alex Harmon
2008: Brian Archinal
2007: Davy Anderson
2006: Davy Anderson
2005: Doug Steinmetz
2004: Kyle Forsthoff
2003: James Landrum
2002: Dallas Gambrell
2001: Aaron Dale
2000: Aaron Dale
1999: John Best
1998: Jamie Podojil
1997: Roger Holland
1996: Josh Dekaney
1995: Chris Vance
1994: Chris Vance
1993: Brandon Brooks
1992: Glenn Kotche

Elaine Gould Memorial Percussion Award, for an outstanding freshman percussion student

The Elaine Gould Memorial Percussion Award is given to an outstanding freshman percussion student who is chosen by Professor Campbell. The award is given in memory of the mother of UK Alumnus Michael Gould. The recipient receives a modest cash award and is recognized at the annual McCracken Award Ceremony.

2018: Jacob Smith
2017: Blake Brooks
2016: Jeffrey McCall
2015: Emily Durocher
2014: Eliot Johnson
2013: Nick Bolchoz, Alex Smith
2012: Taylor Chapman
2011: Kelsey Moorhouse
2009: Matthew Geiger, Tyler Cantrell
2008: Jonathon DeShetler
2007: Alex Harmon, Tim Wilburn
2006: Josh Wharton
2005: Brian Archinal
2004: Davy Anderson
2003: Bradley Meyer
2002: Emily Hagihara
2001: Kenneth Metzker
2000: James Landrum
1999: Dallas Gambrell
1998: Sean Anderson, Ellis Hampton

James B. Campbell Endowed Scholarship in Percussive Development, for outstanding upper class student(s)

The James B. Campbell Endowed Scholarship in Percussive Development is awarded to upper class student(s) who have been enrolled full-time and have completed at least three semesters of study in the percussion studio. The recipient should have demonstrated the most significant individual development, growth and maturity as a percussionist through their work ethic, participation in solo and ensemble performances, leadership, and support of fellow musicians. The recipient receives a cash award and is recognized at the annual McCracken Award Ceremony.

2018: Emily Durocher and Blake Brooks
2017: Emily Durocher
2016: Emily Durocher
2015: Nick Bolchoz, Alex Smith
2014: Aaron Marsala
2013: Brad Davis, Aaron Marsala
2012: Johnathon Westcott
2011: Matthew Geiger

Kevin Toole Memorial Scholarship Fund in Percussion is given to an incoming freshman

The Kevin Toole Memorial Scholarship Fund in Percussion is given to an incoming freshman who is academically qualified, demonstrates financial need, is from Kentucky (Fayette or Clark Counties preferred), is a percussion student (major preferred), and is enrolled in classes. The award is given in memory of the Kevin Toole, founder of the Drum Center of Lexington. The recipient receives a scholarship award.

2018: Matthew Noll
2017: Dee White
2016: Brian Keith
2015: Darci Davis
2013 Hayden McNeal
2012: Joshua Hoewisch
2011: Taylor Chapman
Questions?
Director of Percussion Studies
859-257-8187
Fine Arts Room 18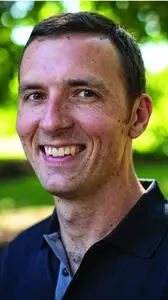 Music
Music
Music Performance
Percussion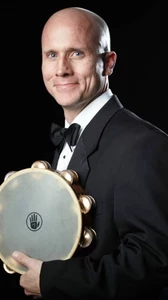 Music