University of Kentucky Opera Theatre began in 1955 under the direction of voice teacher Phyllis Jenness and director of the UK Symphony Orchestra Phillip Miller. Since then it has risen to its position today as one of the leading opera programs in North America, largely because of the boundless energy and vision of its director Dr. Everett McCorvey.
Dr. McCorvey credits a talented faculty in the School of Music Voice Program that works as a team to help students achieve their potential as singers, scholars, and citizens. The Schmidt Vocal Arts Center foster excellence in students with professional practice and rehearsal studios, and easy access to Voice faculty and Opera staff. UKOT's most pressing needs include scholarships for students, additional faculty members for the 125 students enrolled in the vocal performance program, and support for professional-grade performances with visionary scope.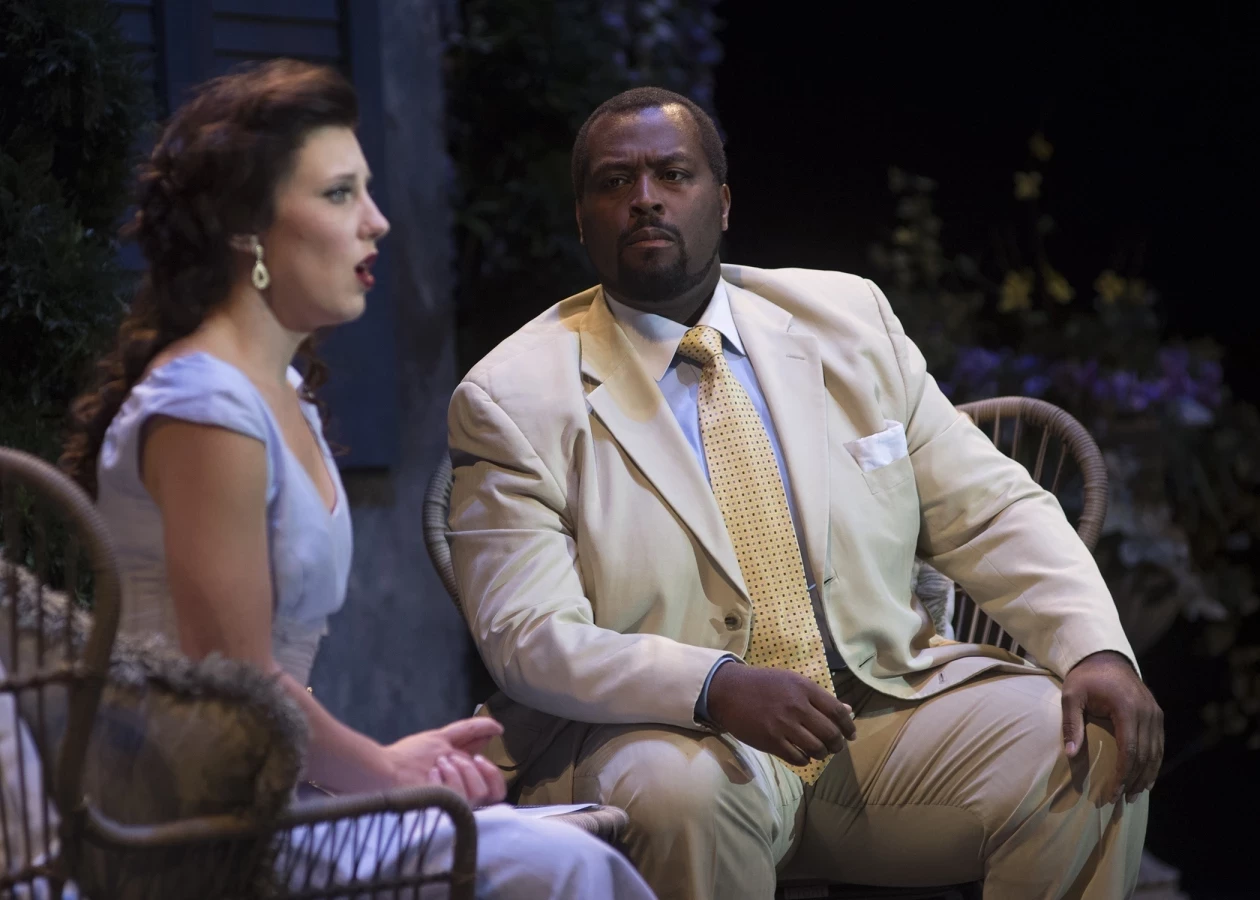 Jessica Bayne (Violetta) and Michael Preacely (Giorgio) perform "Pura siccome un angelo," from La Traviata, UKOT (2017)
Upcoming Events
Nothing listed at the moment. Check back soon!