2021 -2022 Season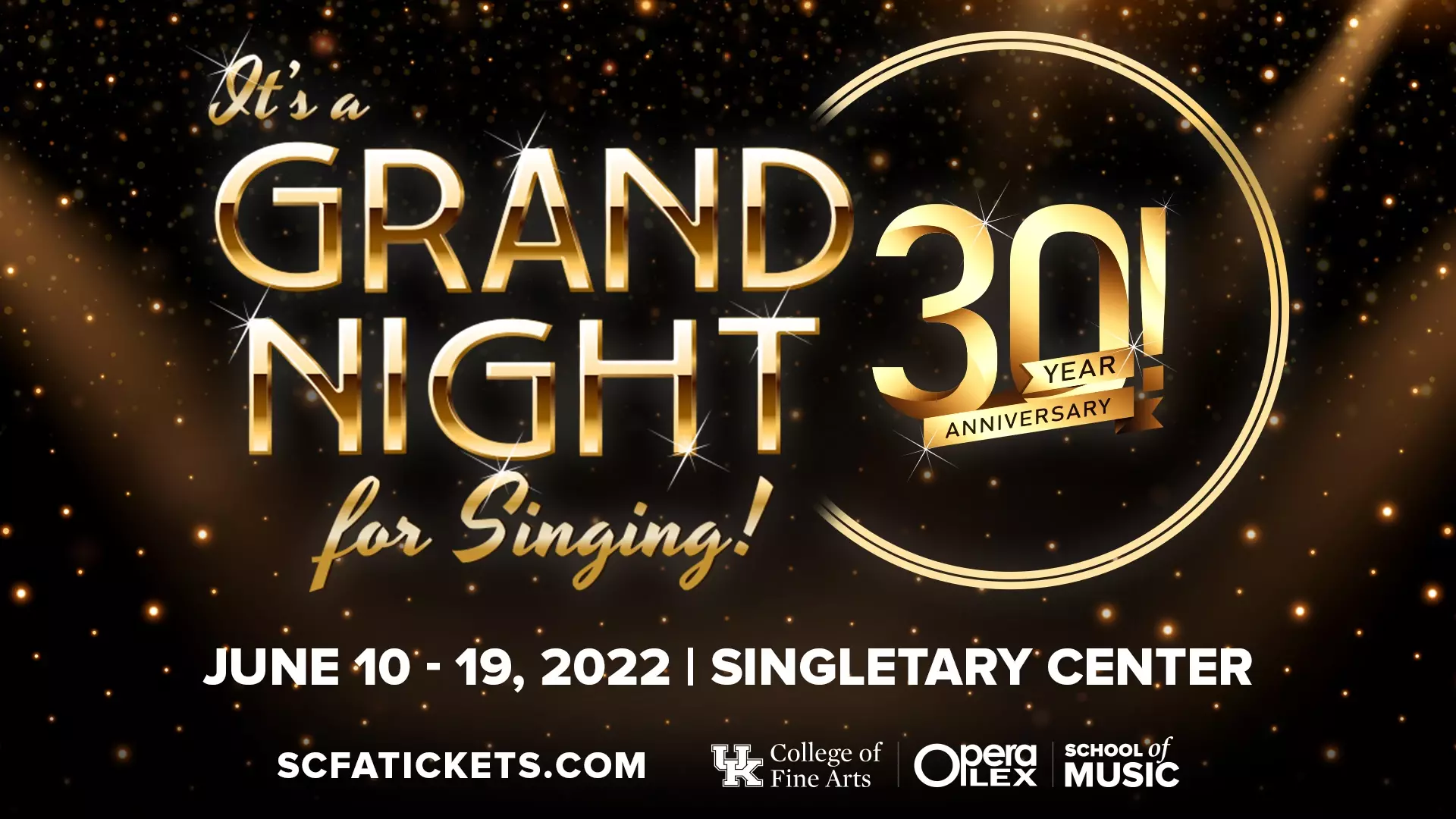 It's a Grand Night 30th anniversary
It's A Grand Night for Singing! 30th Anniversary
June 10 - 19, 2022 | Singletary Center
TICKETS
For 30 years, the University of Kentucky Opera Theatre has been delighting summertime audiences with the Emmy Award-winning singalong spectacular, featuring the best of Broadway from today and yesterday. Join us for a celebration from the past 30 years of It's A Grand Night for Singing! with the best and brightest talent in Central Kentucky.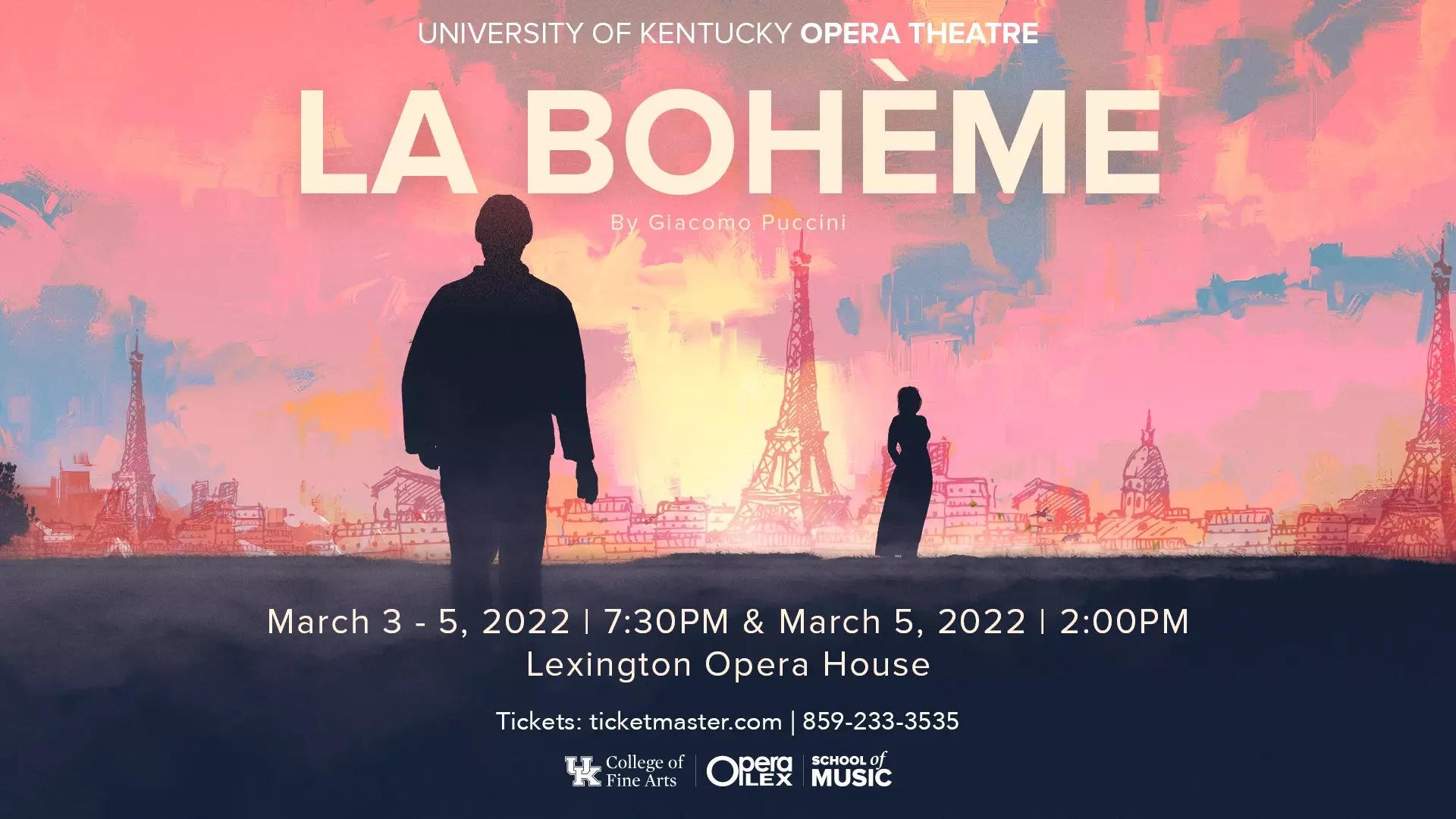 La Boheme
La Boheme by Giacomo Puccini
March 3 - 5, 2022 | Lexington Opera House
ACCESS THE DIGITAL PROGRAM
Love. Triumph. Tragedy. One of the most popular operas of all time, and the inspiration for the smash hit Broadway musical "Rent," La Boheme tells the story of a group of young bohemian artists on their escapades through love and death. Puccini shows us exactly what love is about through music that captures both the rush of love at first sight, and the devastation of loss.