2021 -2022 Season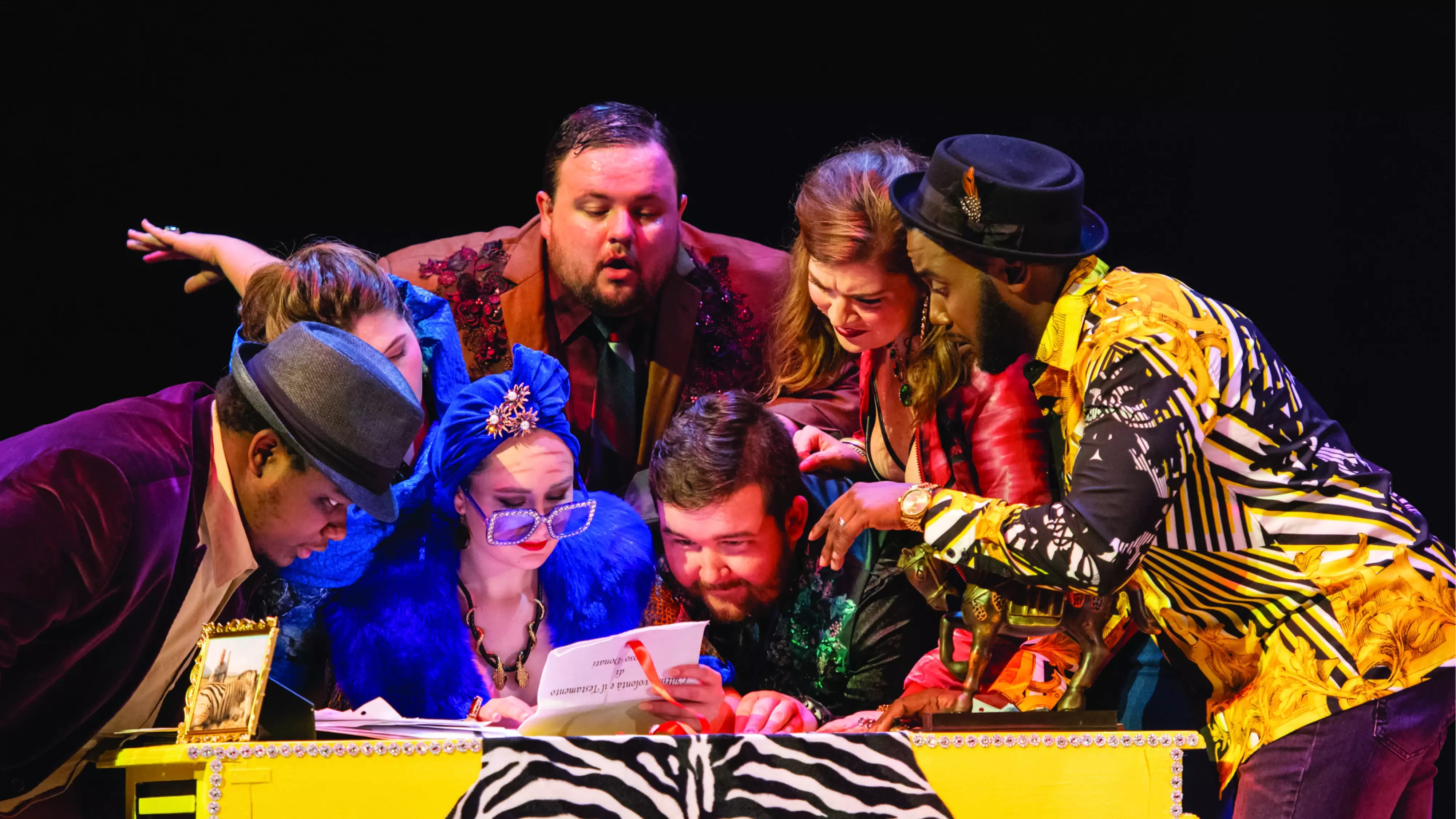 UK Opera Theatre production of Puccini's "Gianni Schicchi," 2019.
La Boheme by Giacomo Puccini
Love. Triumph. Tragedy. One of the most popular operas of all time, and the inspiration for the smash hit Broadway musical "Rent," La Boheme tells the story of a group of young bohemian artists on their escapades through love and death. Puccini shows us exactly what love is about through music that captures both the rush of love at first sight, and the devastation of loss.
---
The Magic Flute by Wolfgang Amadeus Mozart
Mozart's timeless classic follows the adventures of Prince Tamino and his sidekick, Papageno, as they set out to rescue the Queen of the Night's daughter, Pamina. But not all is as it seems along their journey. Armed with enchanted musical instruments, they encounter trials and tribulations as Mozart's music carries them down their path in search of true love and enlightenment.
---
It's A Grand Night for Singing! 30th Anniversary
For 30 years, the University of Kentucky Opera Theatre has been delighting summertime audiences with the Emmy Award-winning singalong spectacular, featuring the best of Broadway from today and yesterday. Join us for a celebration from the past 30 years of It's A Grand Night for Singing! with the best and brightest talent in Central Kentucky.