On August 30, 2023, Hurricane Idalia made landfall in Florida as a Category 3 Hurricane. Georgia and South Carolina are also in its path.
In the Department of Arts Administration, we strive to provide our community organizations and friends with resources - especially during times of healing and rebuilding.
One of the most popular courses in our department is AAD 585: Arts Emergency Management: Creating a Resilient Organization. The instructor, Leah Hamilton, is an expert in the field of arts emergency management. She has compiled a list of resources that may be helpful to your organization or an organization you love.
Please share these resources with others and take advantage of them if you have been impacted. Let us know if we can help.
---
State
To report damage or need of assistance in the arts and cultural sector, first contact either Tom Musgrave, the Communications Director or Emily Moses from the Kentucky Arts Council. Both Tom and Emily are working directly with the National Coalition for Arts Preparedness and Emergency Response (NCAPER) and the Performing Arts Readiness Project (PAR) to connect and build national networks for you for assistance.
If your area receives a major disaster declaration, it opens up possibilities for recovery funding for eligible private, nonprofit organizations in eligible counties, including arts organizations and cultural institutions. Monitor Kentucky's Office of Emergency Management website for information about Public Assistance, which has deadlines associated with the various steps of the program.
Federal
This helpful guide, An Arts Field Guide to Federal Disaster Relief, breaks down federal disaster relief for the arts and culture sector for artists and arts organizations. The guide, published by NCAPER, will help you decide what's possible and not possible in terms of assistance, and if pursuing federal aid is a good use of your time.
Individual Artist Emergency Resources
The Actors Fund: The Actors Fund fosters stability and resiliency, and provides a safety net for performing arts and entertainment professionals over their lifespan.
CERF+ The Artists Safety Net: CERF+ serves artists who work in craft disciplines by providing a safety net to support strong and sustainable careers.
MusiCares provides a safety net of critical assistance for music people in times of need. MusiCares Foundation
Many physical objects including papers, photographs, textiles, art supplies and others may be salvageable even if damaged, particularly by water. It's also important to use caution when entering flooded and damaged buildings and areas. Here are resources to assist:
24/7 Collections Emergency Hotline - 1-855-245-8303
NEDCC staff members are available
24/7 to provide telephone advice to institutions and individuals handling collection-related disasters. Information provided includes advice on drying wet collections and dealing with damage from fire, pests, and mold. This service does not include on-site assistance.
National Heritage Responders - 1-202-661-8068
The American Institute for Conservation's National Heritage Responders (NHR) is a highly skilled team of conservators and other collections care professionals with expertise in emergency response. NHR members are available to provide advice to individuals as well as advice and on-site response to institutions. Email the team at NHRpublichelpline@culturalheritage.org. All assistance provided by the NHR is free.
Performing Arts Readiness Director Tom Clareson offers phone/email advice on salvage and preservation; reach him at tom.clareson@lyrasis.org.
FEMA and the Smithsonian Institution co-sponsor the Heritage Emergency National Task Force (HENTF), a partnership of 62 national service organizations and federal agencies created to protect cultural heritage. For guidance on salvaging water-damaged documents and cherished belongings, visit Save Your Family Treasures.
If a precious item is badly damaged, a conservator may be able to help. To locate a peer-reviewed conservator, click on the "Find an Expert" tab on the home page of the American Institute for Conservation and put in your zipcode. You could also contact the conservation/preservation department of any major local museum, library, or archives for advice.
The following fact sheets are available in English and other languages at Heritage Emergency National Task Force | FEMA.gov:
Salvage/DIY recovery tips from CERF+ for artists/studios
Disaster Response for Organizations
Disaster Response for Performing Arts Organizations – webinar recording from Performing Arts Readiness. This webinar recording gives the basic steps in responding to an emergency including finding support organizations, working with vendors, and helpful resources for organization and planning.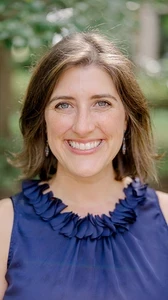 Arts Administration