Address
Inside the Singletary Center for the Arts, 405 Rose Street, Lexington, KY 40506-0241
The UK Art Museum promotes the understanding and appreciation of art from diverse cultures and historical periods, providing meaningful encounters for audiences of all ages. Through our temporary exhibitions, educational programs, and permanent collection of approximately 5000 objects, we are a resource for the campus community and a cultural destination for all. Our Free Admission policy removes any financial obstacle that might stand in the way of opportunities for contemplation and connection.
Building Image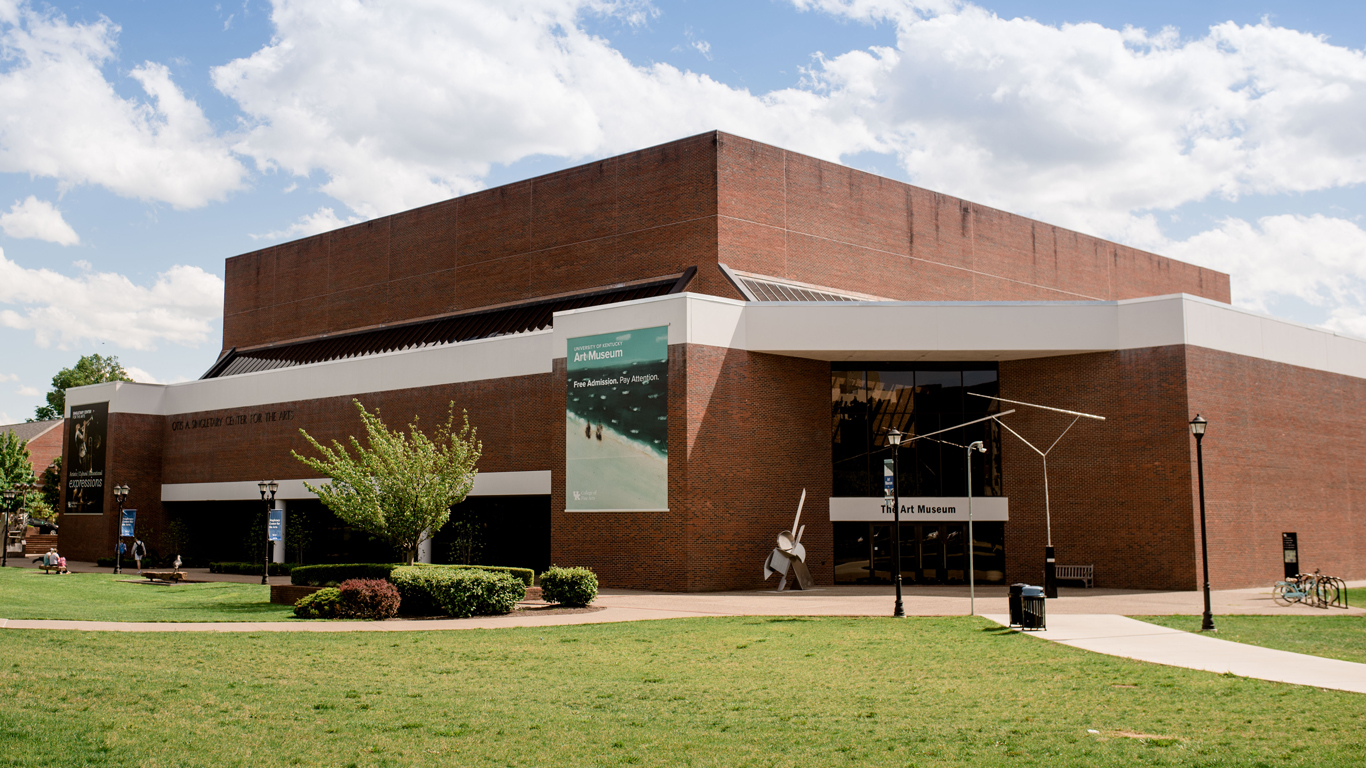 Art Museum in the Singletary Center for the Arts
HOURS
Closed May 28 for the Memorial Day Weekend
Tuesday – Friday: 10 am to 5 pm
Saturday: 12 to 5 pm
Sundays, Mondays, and University Holidays: CLOSED
ADMISSION
Book your hourly reservation online and bring your confirmation (digital or print) when you arrive. Tickets are valid only for the hour selected.
All admission to exhibitions is FREE.
LOCATION
In the Singletary Center for the Arts
405 Rose Street
Lexington, KY 40506-0241
PHONE
(859) 257-5716
COVID-19 HEALTH AND SAFETY PROCEDURES
Face masks will be worn by Museum staff and required for scheduled tour groups
Visitors who are not in a scheduled tour group are not required to wear masks, but mask use is encouraged
Capacity reduced to 75 visitors at any time
Visitors showing signs of illness will be asked to return when they are healthy
Hand sanitizer stations are installed by doors and elevators
Purchases only by credit or debit cards
PARKING
WEEKENDS:
Park for FREE behind the Museum or in any UK "E" parking lot.
WEEKDAYS:
Metered parking is available in the Singletary Center circle, off Rose Street (45 minutes max) and the Student Center parking lot (two hours max).
BUS PARKING: Drivers can drop students at the Wildcat Plaza circle on the Avenue of Champions (Euclid Avenue) between Limestone Avenue and Rose Street across from Memorial Coliseum. Drivers can park there but must remain with the bus.
TOURS
Guided tours can be scheduled for groups and classes of all ages during museum hours on Tuesdays through Fridays. We offer a variety of tours to choose from and some tours can be arranged as Virtual Tours as well. Tours are FREE but must be scheduled at least 2 weeks in advance. For more details and to book a tour for your group, see our Tours page.
MUSEUM GIFT SHOP
The Art Museum's gift shop carries a variety of unique merchandise including jewelry, scarves, art books, children's items, creativity kits, cards, stationery, and much more. Find a special treat for yourself or the perfect gift for any occasion.
PHOTOGRAPHY
Personal photography of the permanent collection is permitted using available light only. Tripods, flash attachments, or other lighting and movie and video cameras are not permitted in the Museum without special permission.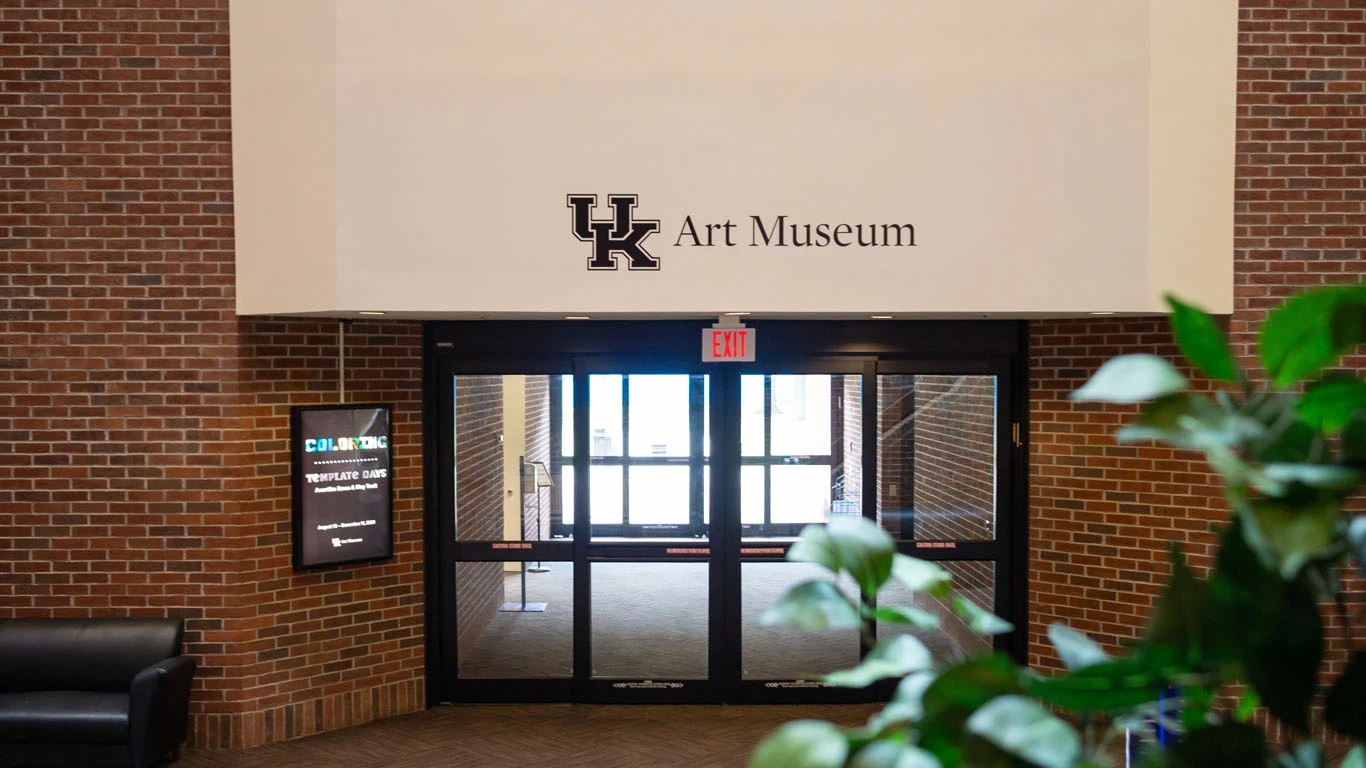 UK Art Museum interior entrance from Singletary Center
Accessibility
Accessible parking spaces can be found in the parking lot located behind the Singletary Center off Patterson Drive. The Art Museum can be entered through the western exterior entrance across from the Gatton Student Center. Assistance can be requested at the main desk and an elevator is available to reach exhibition displays on the second floor.