Address
Art & Visual Studies Building, 236 Bolivar Street Lexington, KY 40506
The Media Center is located under the main staircase on the first floor of the School of Art and Visual Studies Building.
Building Image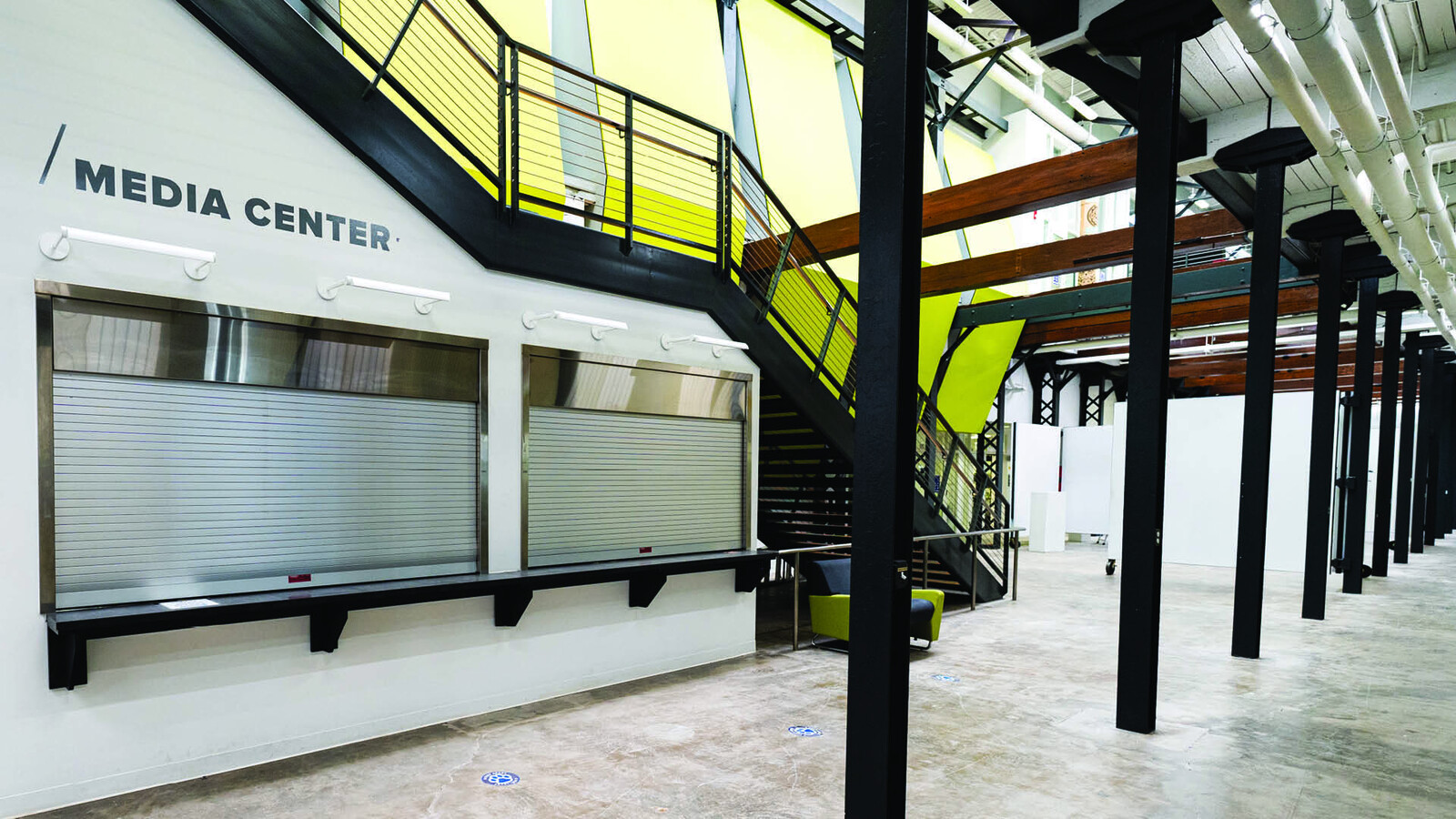 SA/VS Media Center
The School of Art and Visual Studies has an extensive collection of tools (cameras, tripods, drawing tablets, accessories, etc.) available for student checkout in conjunction with courses in which students are enrolled or for use by majors within the School.
Request Equipment Online
---
All requestors will be required to give final agreement to all Financial Responsibility Policies and physically sign a Financial Responsibility Form upon arrival. Students will also be required to bring their Student ID and Proof of Enrollment (via myUK or Canvas app) to their appointment.
The Media Center is subject to all campus wide closures for weather, emergencies, and other unusual circumstances. Be sure to double check UK Alerts before visiting to pick up or return equipment.
---
Learn more about the Media Center and its policies:
Accessibility
The Media Center is inside the Art and Visual Studies Building first floor atrium. There is a wheelchair-accessible entrance on the Broadway-facing parking lot. Elevators are accessible to all areas of the building (the Broadway side elevator goes between floors 1R and 2, and the elevator on the Upper Street side of the building goes from the Basement to the Third Floor).