Address
236 Bolivar Street, Lexington, KY 40506
MFA and BFA students have spacious studios on their own limited access floor of the Art and Visual Studies Building.
Building Image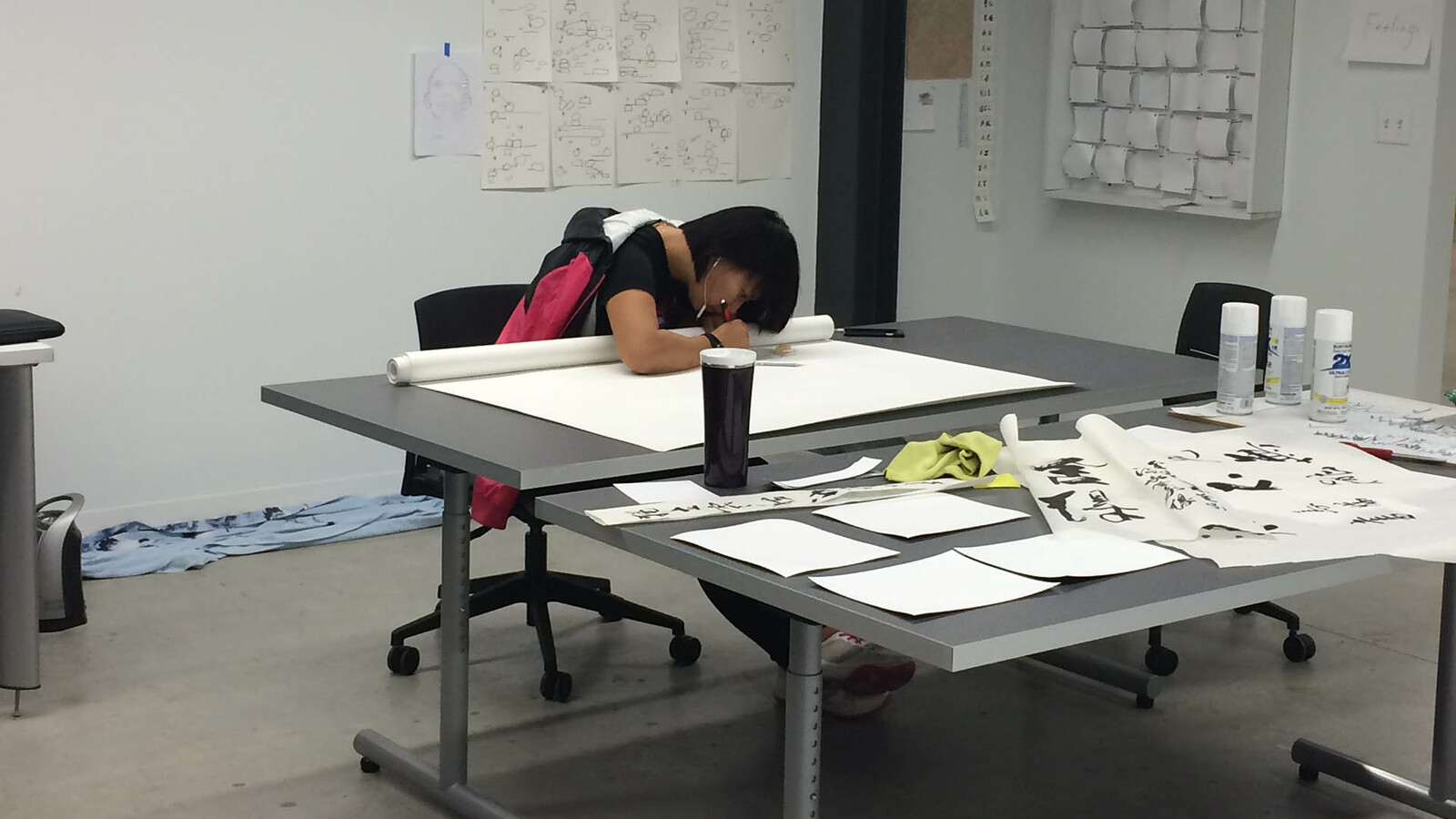 MFA students have their own studios and BFA students share studios with one to three other students, depending on class size. In addition to their studios, students have their own private lounge area, with a refrigerator and microwave. They may also make use of extensive crit space in the hallway between the studios. Studio assignments are made at the beginning of fall semester each year.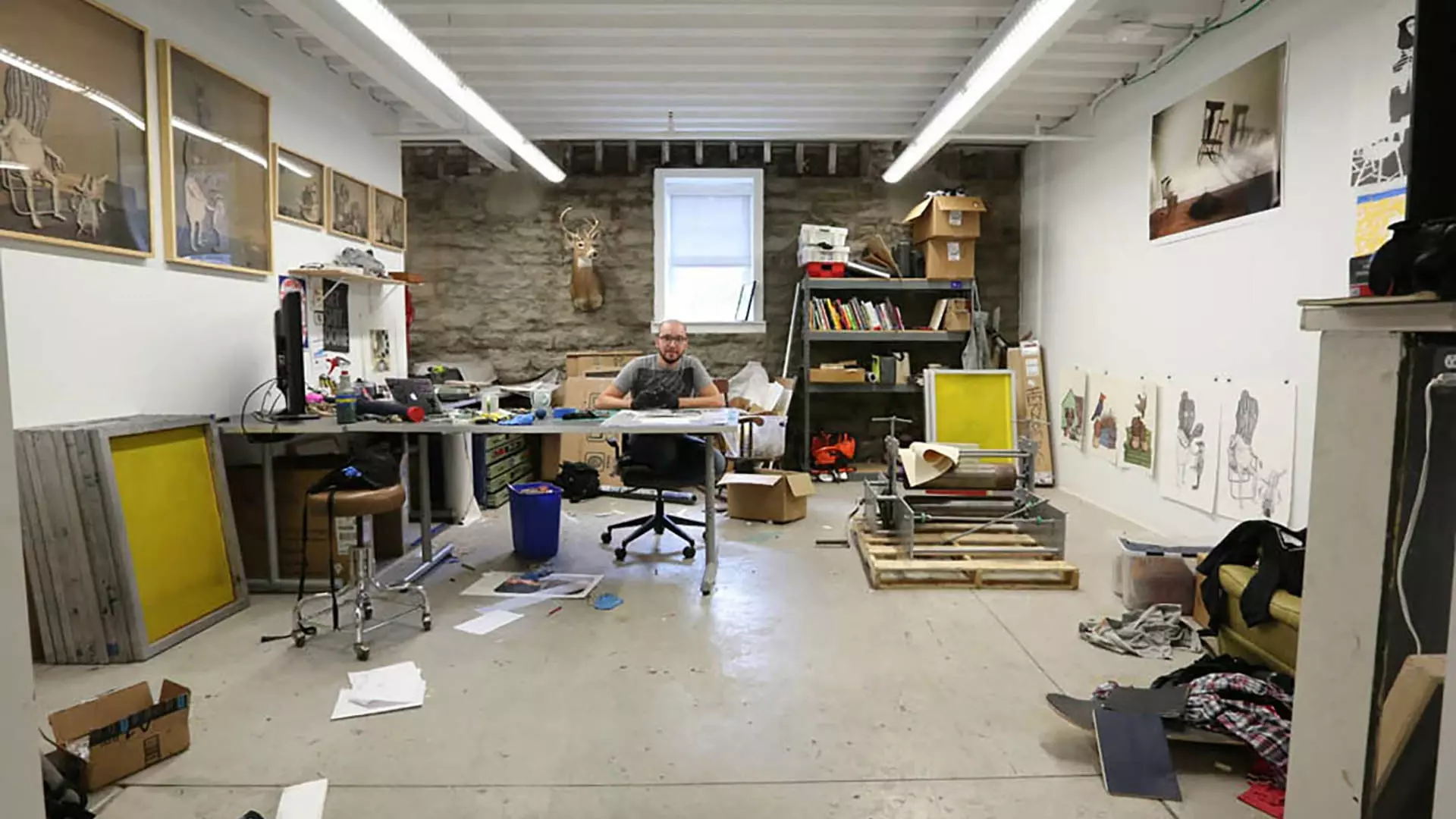 Graduate Studio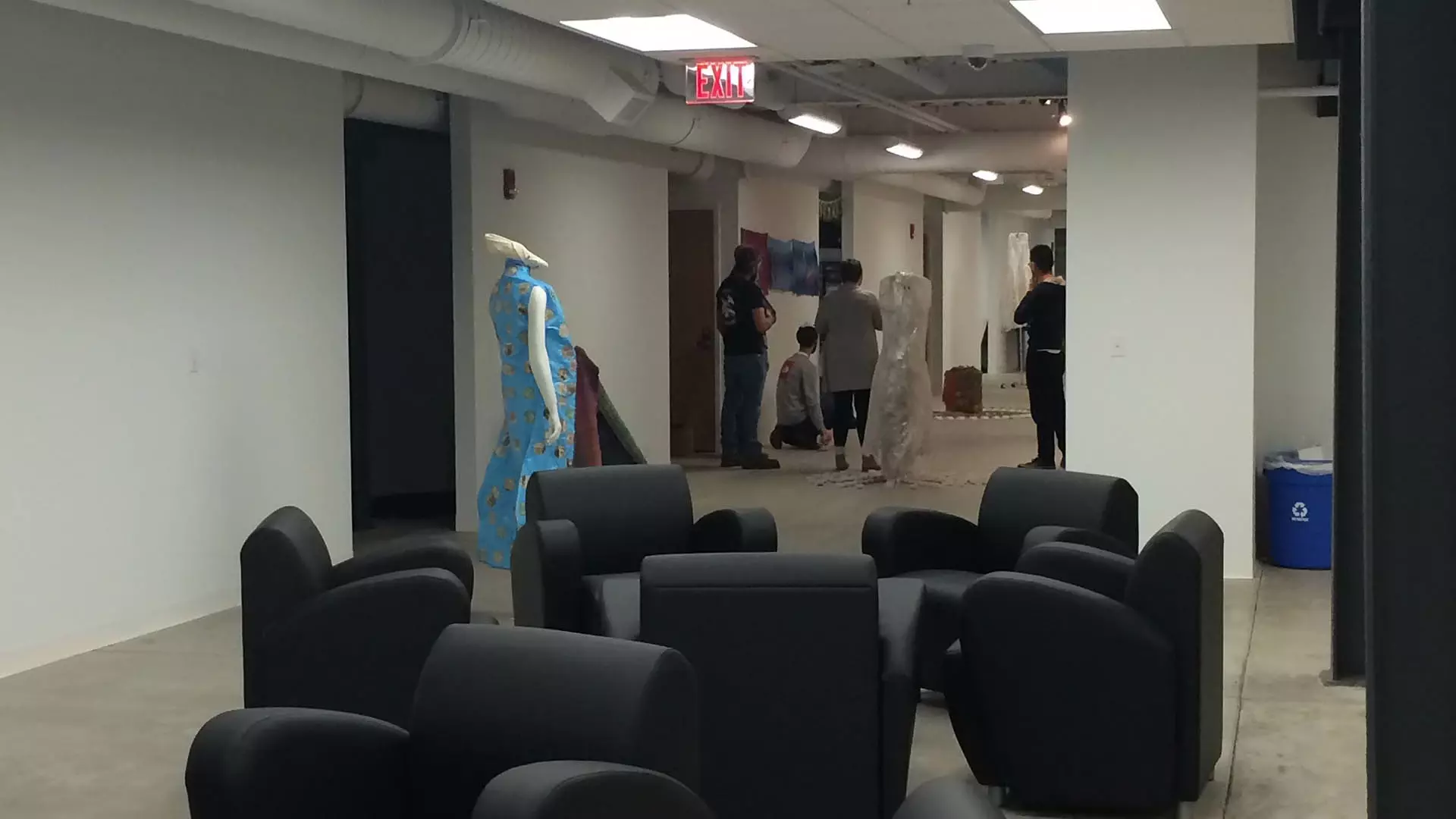 Student Studios Lobby
Accessibility
The student studios are located in the basement of the Art and Visual Studies Building. There is a wheelchair-accessible entrance on the Broadway-facing parking lot. Elevators are accessible to all areas of the building (the Broadway side elevator goes between floors 1R and 2, and the elevator on the Upper Street side of the building goes from the Basement to the Third Floor).