A studio art degree prepares you for the creative life you plan to live and opens the door to an inventive career full of exploration, critical thinking, and a practice based in hands-on making.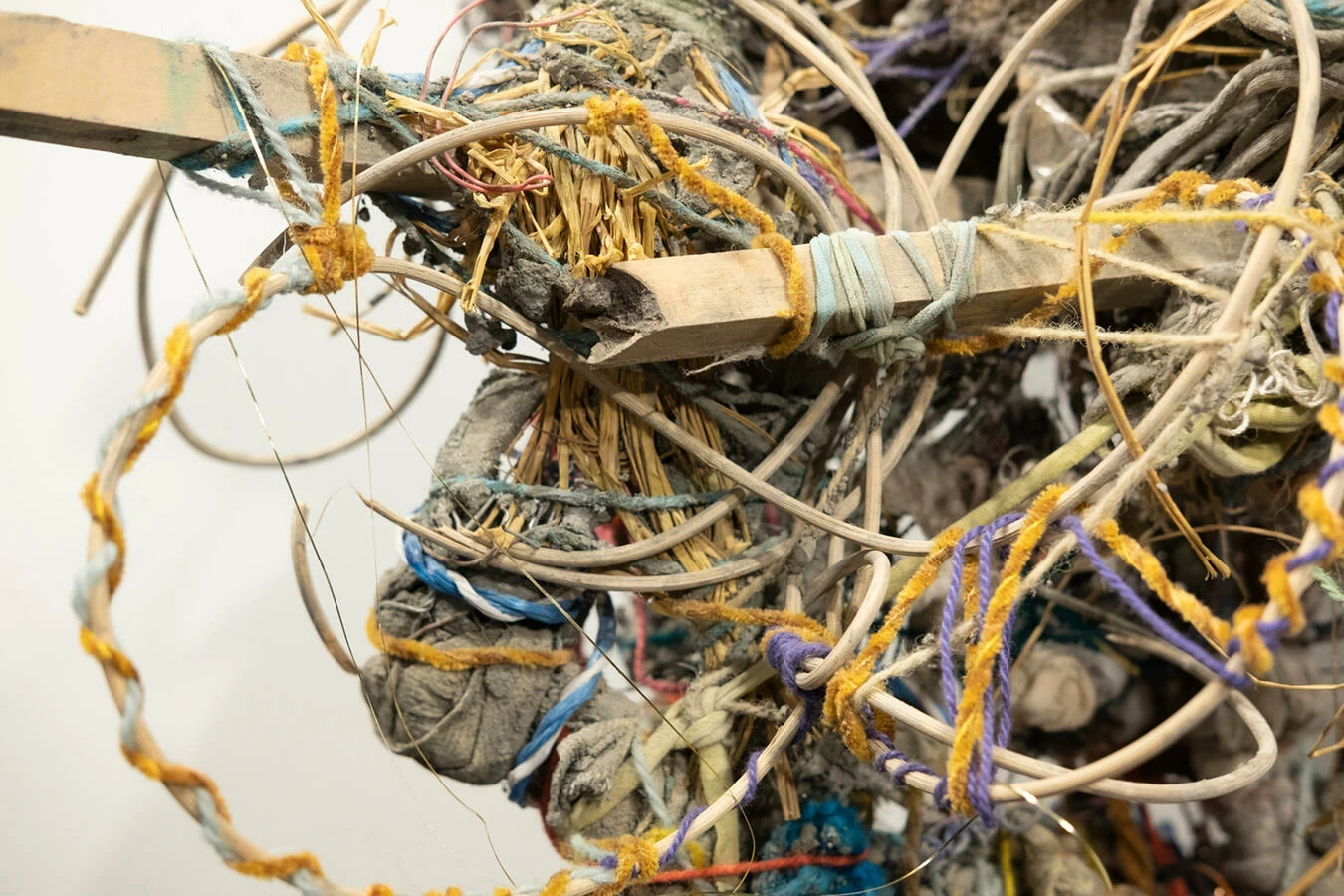 Fiber installation
Application Deadline: January 6
Where will creativity take you?
Whether working as a studio artist or a creative in the commercial world, your visual and cultural literacy, and skills as a versatile maker and problem solver, make you an ideal talent in a culture driven by art, design, and continuously evolving media platforms.
Areas of specialization include:
Ceramics
Drawing
Performance
Photography
Sculpture / Metal Arts
Digital Media / New Media / Intermedia
Fiber
Installation
Painting
Printmaking / Printmedia
Students enrolled in the M.F.A. program are encouraged either to explore interdisciplinary practices or to concentrate on a single medium as appropriate to their research goals.
The Master of Fine Arts (M.F.A.) degree in Art Studio is a three-year terminal degree. An M.F.A. degree enables you to teach at the college level, pursue a commercial career, or work as a practicing artist.
Applications to the graduate programs in Studio Art are made through the University of Kentucky Graduate School. To be considered for a Teaching Assistantship (TA) applicants should address their desire to teach in the cover letter. Please note that Teaching Assistantships are competitive and that admission into the MFA in Art Studio program does not mean that a TA will be awarded.
To apply for funding please submit the following:
A completed application form for the Graduate School.
One official transcript from all institutions previously attended.
TOEFL scores and/or IELTS scores if an international student.
Application fee.
Portfolio: A single PDF portfolio of 20 recent artworks (required resolution: 8"x 10" or 10" x 8", 90 DPI). Each slide in the portfolio needs to include the applicants name, title of artwork, medium, size (in inches or feet), and date for each submitted work as part of that document. If your files are too large, please resize them to the required resolution. If sending time-based materials (such as video), please include a link to your work on a website such as vimeo, personal site, or YouTube on the slide with a still image.
Cover Letter/ Letter of Intent: A 1-2 page letter clearly stating your goals for graduate school, why you want to study at in the School of Art & Visual Studies, and why you would like to be considered for a teaching assistantship, fellowship, and/ or scholarship. If you would like to be considered for a teaching assistantship, please clearly explain your interest in teaching and how you would benefit from teaching mentorship and classroom experience.
One Page Artist Statement explaining the conceptual and aesthetic ideas and influences behind your creative practice.
A brief resumé/ CV with relevant artistic experience and exhibition record.
Three letters of recommendation