A studio art degree prepares you for the creative life you plan to live and opens the door to an inventive career full of exploration, critical thinking, and a practice based in hands-on making.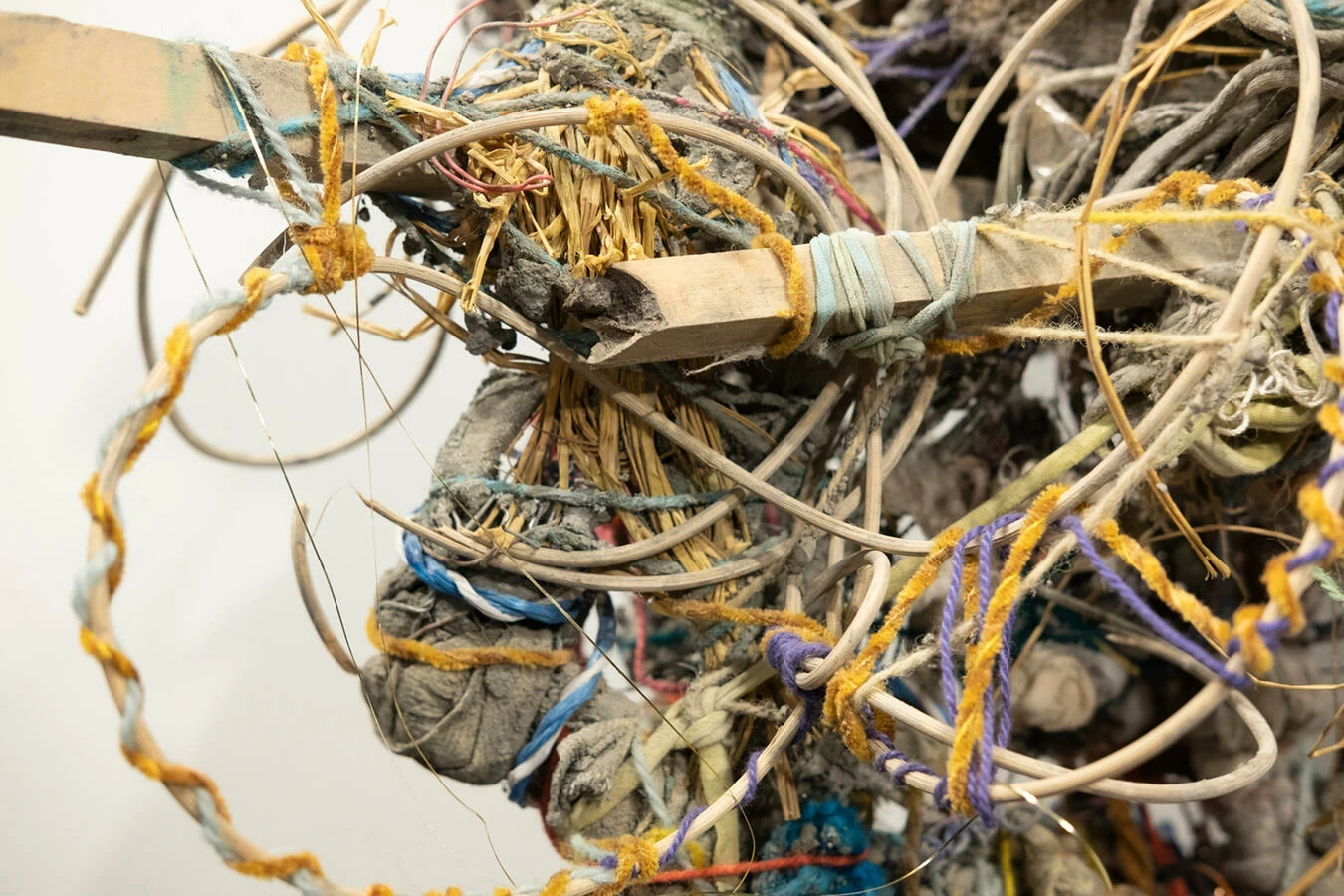 Fiber installation
Application Deadline: January 6
Where will creativity take you?
Whether working as a studio artist or a creative in the commercial world, your visual and cultural literacy, and skills as a versatile maker and problem solver, make you an ideal talent in a culture driven by art, design, and continuously evolving media platforms.
Areas of specialization include:
Ceramics
Drawing
Performance
Photography
Sculpture / Metal Arts
Digital Media / New Media / Intermedia
Fiber
Installation
Painting
Printmaking / Printmedia
Students enrolled in the M.F.A. program are encouraged either to explore interdisciplinary practices or to concentrate on a single medium as appropriate to their research goals.
The Master of Fine Arts (M.F.A.) degree in Art Studio is a three-year terminal degree. An M.F.A. degree enables you to teach at the college level, pursue a commercial career, or work as a practicing artist.
Applications to the graduate programs in Art Education, Art History & Visual Studies, Curatorial Studies, and Studio Art are made through the University of Kentucky Graduate School.
The School of Art and Visual Studies normally provides a full tuition waiver and a $12,000 stipend for all full-time graduate students. To apply for funding please submit the following:
Cover letter
Resume
Research paper or Portfolio
Two letters of support from one of your undergraduate faculty (these can be the same as the letters submitted to the Graduate School)