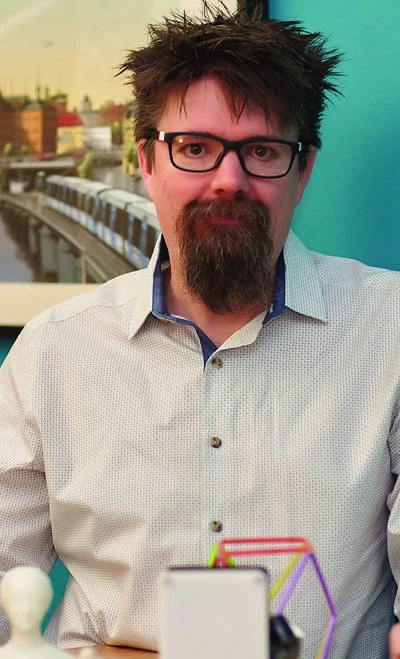 Department
School of Art and Visual Studies
Area
Art Studio
Digital Media Design
Chad Eby is a designer, artist, teacher and researcher. He earned his Master of Fine Arts in Imaging and Digital Arts at UMBC, IMDA in 2006 and a Master of Arts in Communication from University of Arkansas in 1998.
Chad's most recent appointment was at Indiana University Purdue University Indianapolis, Herron School of Art and Design where he was an Assistant Professor since 2015. Prior to that, he worked as a research engineer in the Mobile Media Services lab at Kungliga Tekniska högskolan (the Royal Institute of Technology) in Stockholm, Sweden.
He has exhibited in a number of both local and international juried shows, including Installation Nation at Indianapolis Arts Center, Art2Make at Center for Book and Paper Gallery at Columbia College, Group Four, Foundry Art Center, Sound Objects in Valencia, Spain, and SoundLAB V in Cologne, Germany.
Chad is a member of the American Institute of Graphic Artists (AIGA) and Foundations in Art Theory and Education (FATE).