Address
465 Rose Street, Lexington, KY 40506-0022
The Fine Arts Building – also called the Fine Arts Guignol Building – is located in the heart of campus and is home to the College of Fine Arts.
Building Image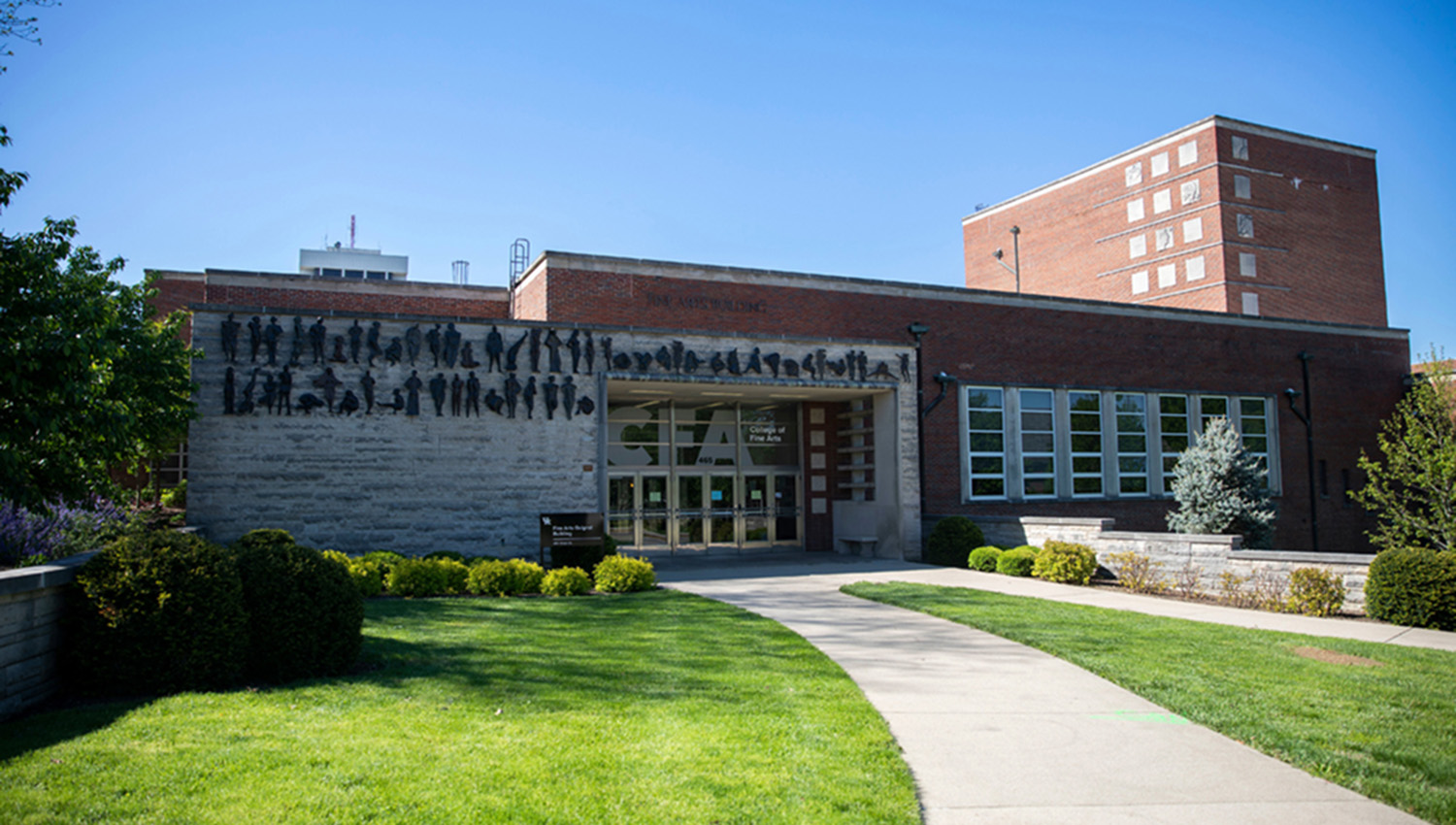 Administrative offices are located within the building for the College, Music, Theatre & Dance, and Arts Administration as well as offices for Art History and Visual Studies faculty. Many classes are taught here. The Fine Arts Building also houses the Guignol, Briggs, and Black Box theatres and many School of Music studios. The building sits between the Singletary Center for the Arts and the house of UK's President. Behind the building is the Fine Arts Library with the Niles Center for American Music, whose gallery often features live concerts of American music.
Most of the parking directly adjacent to the Fine Arts Building is restricted to UK Employees, Art Museum patrons, and handicapped spaces for UK students and employees. However, many lots are open for public use after 3:30pm Friday through to 5:00am Monday. Be sure to check the signs posted at the entrance of each lot for parking restriction, as some lots are still reserved for official University business even over weekends. Paid visitor parking is available in the South Limestone Garage, the Sports Center Garage, and the WT Young Library Visitor's Lot off Hilltop Avenue. 45-minute and 3-hour metered spots are also available nearby. Several handicap accessible parking spaces are available along the Patterson Drive side of the building. If those spots are full the next closest handicap parking is located in the lots behind the Sturgill Building or the Stuckert Career Center. Please direct all parking questions to UK Transportation Services.
Accessibility
Two handicap accessible entrances can be found off Patterson drive. The basement, or ground level, entrance with access to many Music offices, classrooms, and an elevator can be found directly across from the back end of the Singletary Center. Following Patterson Drive further back to the one-way stop with Administration Drive, there is a small access street going up the hill to the left. This access street leads to the first floor back entrance of Fine Arts. A second elevator is located just inside. Access to the building on weekends is typically restricted to those who make prior arrangements, but at least one entrance is typically open on performance days. Please call the Dean's Office to discuss weekend access to the building, or contact the department running the weekend event you plan on attending for special accommodation considerations.