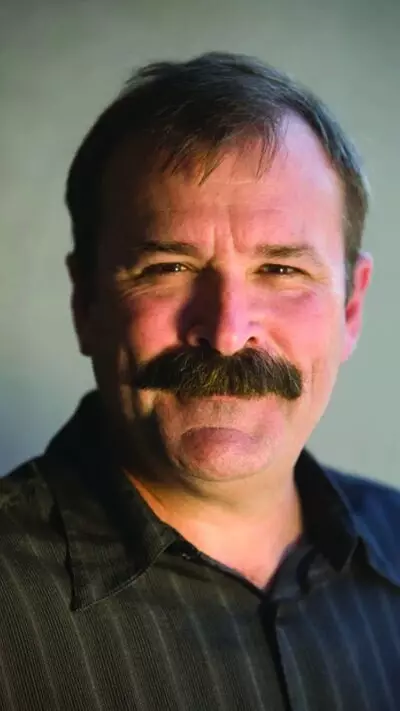 Area
Music Performance
Percussion
James Campbell has received worldwide recognition as a performer, pedagogue and author, and is a respected figure in the development of the contemporary percussion ensemble. He has toured extensively throughout The Americas, Europe, and Asia. Currently Provost's Distinguished Service Professor of Music and Director of Percussion Studies at the University of Kentucky, he also holds the positions of Principal Percussionist with the Lexington Philharmonic and drummer with the Kentucky Jazz Repertory Orchestra.
James also serves as Past-President of the Percussive Arts Society (PAS) and received their PAS Lifetime Achievement in Education Award in 2019. He was inducted into the PAS Hall of Fame in 2021, an honor that recognizes the contributions of the most highly regarded professional leaders in percussion performance, education, research, scholarship, administration, composition and the industry. Inductees demonstrate the highest ideals and professional integrity to their profession to bring about significant events, substantive improvements in the world of percussion, and the betterment of the profession through exemplary services or acts.
Having worked with several DCI member drum and bugle corps, James is known for his past association with the internationally renowned Rosemont Cavaliers, with whom he served as principal instructor, arranger, and Program Coordinator. He was inducted into the Drum Corps International Hall of Fame in 2008. He served as Percussion Director for the McDonald's All-American High School Band and was inducted into the Bands of America Hall of Fame, which recognizes individuals who have greatly impacted the nation's band activity and music education.
James has appeared at the International Society of Music Education World Conference, International Patagonia Percussion Festival, Journèes de la Percussion, PercuSonidos Percussion Festival, Swedish Arts and Musicians Interest Organization, Australian Percussion Eisteddfod, MENC National In-Service Conference, Midwest Band & Orchestra Clinic, MusicFest Canada, All-Japan Band Clinic, The Music for All World Percussion Symposium, State MEA conventions, and frequently appears as an artist at the Percussive Arts Society International Conventions.
Among his award-winning works for percussion, James has published with Meredith Music, C. Alan Publications, Innovative Percussion, Row-Loff Productions, Bachovich Music Publications, Alfred Publications., and Tapspace Publications. James is an artist and endorsee for Innovative Percussion, Evans Drumheads, Meinl Percussion, and a member of the Black Swamp Percussion Educator Network. He is an Artist and Educator for the Avedis Zildjian Cymbal Company and a Performing Artist for Yamaha Corporation of America, Band & Orchestra Division, who presented him with their Legacy Award.