The University of Kentucky School of Music houses Kentucky's first and only graduate program in music therapy.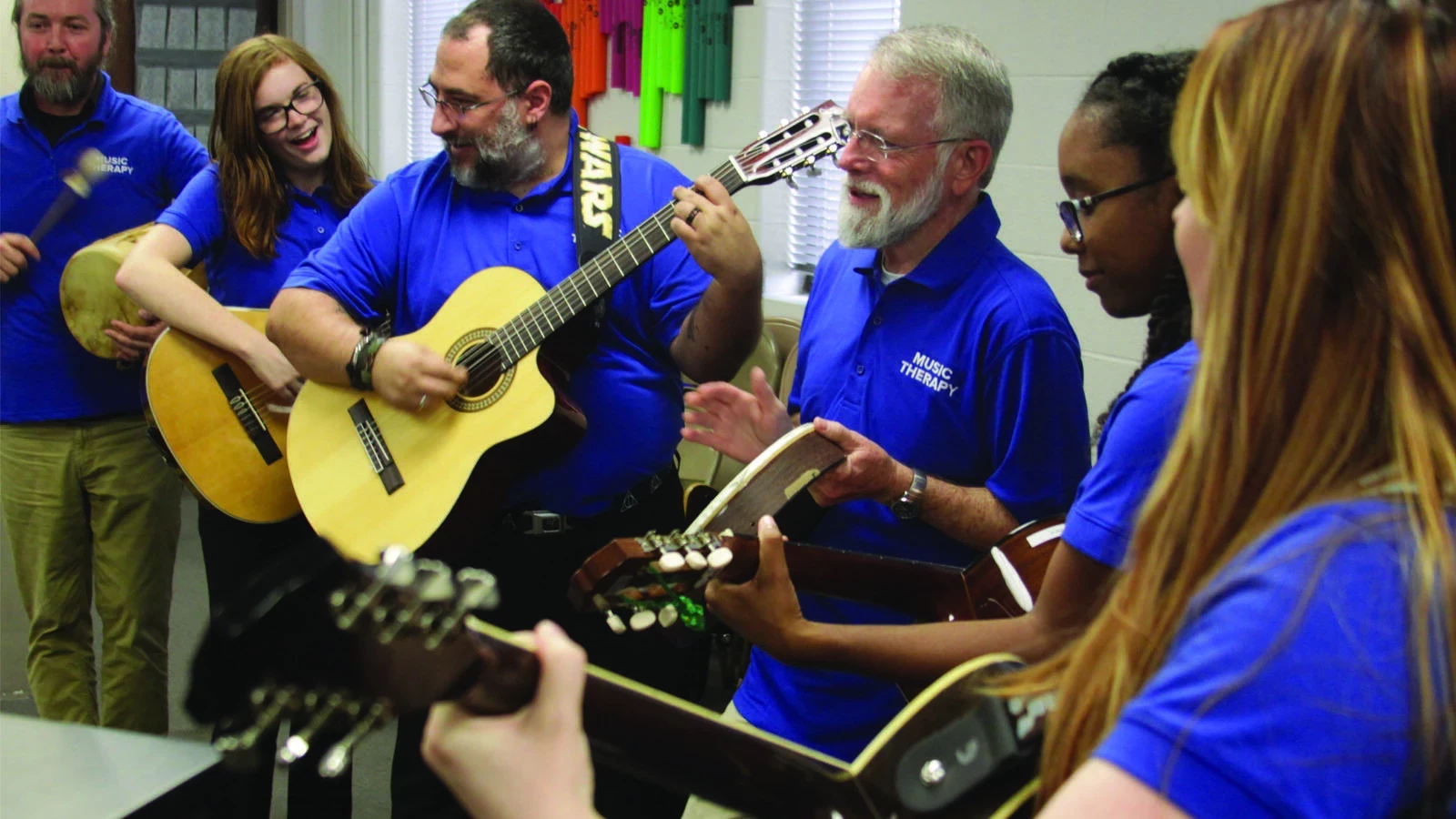 Music Therapy class
Students who have an undergraduate degree in music therapy may pursue the 30-credit hour Master of Music in Music Therapy degree, which includes a thesis or clinical project. A combined equivalency/master degree program is available for students without an undergraduate degree in music therapy. Advanced clinical training opportunities are available at UK HealthCare and in the Lexington community.
For more information on applying to the University of Kentucky music therapy program, read below about admission to the music therapy program. You can find tuition refund policies, deadlines, amounts, and other important information on the Student Accounts site.
Contact Dr. Alaine Reschke-Hernandez for more information.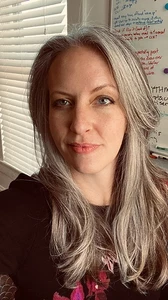 Music
319 Rose Lane, office #202
This program is approved by the American Music Therapy Association.
The University of Kentucky music therapy equivalency program meets the educational requirements to pursue board-certification through the Certification Board for Music Therapists, which allows one to practice music therapy in Kentucky and many other states. However, educational requirements for licensure vary by state. Please find your state listed on the UK Licensure Disclosures page to determine if the music therapy program can lead to licensure in your state.
Admission to the Program

Applications for Fall admissions are due March 15. This includes the following components:

Completed online application through the UK Graduate School website. (Select MM-Music Therapy as the degree for which you are applying.)
Official copies of all undergraduate transcripts
Curriculum vitae
Personal objective essay: This is an opportunity for you to share why you are interested in the music therapy program at UK, and why you think you would be a good candidate for our MM program.
Writing sample: This should be an example of your scholarly writing abilities. It can be a paper you wrote for an undergraduate course and does not need to relate directly to music therapy.
Three letters of recommendation: When you submit your online application via the graduate school website, you will be asked for the e-mail addresses of the people who have agreed to write letters of recommendation. The graduate school will e-mail them directly to request their letters.
TOEFL scores for international students
Interview with the music therapy faculty, during which we will ask you to sing one song while accompanying yourself on guitar and one song while accompanying yourself on piano. Students who have not yet learned to play guitar only sing and play one song with piano accompaniment.
Music therapy area entrance exams covering music theory, aural skills, and music therapy: See the School of Music's Auditions & Admissions page as well as the Graduate Dates & Resources page. Be sure to read the specific requirements for music therapy entrance exams carefully.

Interviews and entrance exams for students applying for admission will take place on the UK School of Music audition weekends. Please email either Dr. Yinger or Dr. Reschke-Hernandez to confirm the date for your interview and entrance exams.

All music therapy students must be onboarded by the University of Kentucky HealthCare office of Observation and Learning Experience (OLE) in order to complete clinical training requirements.

---

The University of Kentucky works to provide courses and programs to students across the state of Kentucky, the country and abroad. Online courses, field placements, student teaching, research and other similar educational activities may be offered as part of a distance learning or face-to-face program, and may be completed outside of Kentucky. Click here for more information on Out-of-State Educational Activity.

Master of Music in Music Therapy

The information here is presented for your convenience. Be sure to always check the official UK Catalog for course requirements and degree information.

The master of music in music therapy degree requires 30 credit hours of coursework, including a thesis or clinical project. Students in the MM music therapy program work with their music therapy faculty advisor to design an individualized program of studies. Students are able to select electives that best fit their desired area of specialized practice. The following outlines the requirements for the MM in music therapy.

MUSIC THERAPY (12 CREDITS)

MUS 633—Graduate Clinical Placement (1-3 credits) * Required

Other courses may include:

MUS 630: Medical Music Therapy (3 credits)
MUS 664: Inclusive Music Principles and Practices (3 credits)
MUS 706: Music Learning and Behavior (3 credits)
MUS 730: Independent Work in Music Therapy (1-3 credits)
MUS 732: Seminar- Topics in Music Therapy (3 credits)
MUS 770: Psychology of Music (3 credits)

MUSIC (9 CREDITS)

MUS 600: Research I (3 credits) * Required
Thesis and Thesis Defense (6 credits) * Required

ELECTIVES (9 CREDITS)

Combined Equivalency/Masters Degree

Earning board-certification in music therapy (denoted by the credential MT-BC) is required prior to completing master's coursework in music therapy at UK. In order to become board-certified, students must have completed appropriate coursework in music foundations, clinical foundations, and music therapy, either during undergraduate studies or as part of a post-baccalaureate music therapy equivalency program.

A student who is not a board-certified music therapist but who studied music during their undergraduate training (either as a music major or, in some cases, as a music minor) may apply to the combined equivalency/master degree program at UK. The combined equivalency/master degree program at UK enables a student to complete all entry-level music therapy coursework not met at the undergraduate level in order to become a board-certified music therapist, before completing the master's degree requirements.

The following list shows areas in which students must demonstrate competency in order to become eligible for board-certification and subsequent completion of master's level coursework. Music foundations and clinical foundations courses may be completed during undergraduate coursework or as part of the equivalency training. Students in the equivalency program at UK must take all music therapy core courses at UK.

MUSIC FOUNDATIONS (54 CREDITS)

Music theory (aural and written)
Music history
Conducting
Improvisation, movement, and percussion courses (Example: Orff Schulwerk)
Arranging
Applied lessons on primary instrument
Ensemble participation
Proficiency in guitar, piano and voice

CLINICAL FOUNDATIONS (18 CREDITS)

Intro to psychology
Abnormal psychology
Developmental psychology
Anatomy and physiology
Other behavioral science courses

MUSIC THERAPY (18 CREDITS)

* Equivalency students must complete all of the music therapy core courses at UK. Includes 1,200 hours of pre-internship and internship clinical training.

Music therapy principles and foundations
Music therapy applications
Psychology of music
Music learning and behavior
Music therapy clinical internship (6 to 9 month full time internship, not guaranteed to be located in Lexington).

A music therapy faculty advisor will work with each student in the combined equivalency/master degree program to create an individualized program of studies based on the entry-level coursework that the student needs to take. Courses taken to satisfy equivalency requirements do not count toward the 30 credit hour master of music in music therapy degree.

Clinical Opportunities

During music therapy treatment, a board certified music therapist uses music-based techniques to address individualized non-musical goals within a therapeutic relationship. Music therapy is used to:

Promote wellness
Manage stress
Alleviate pain
Express feelings
Enhance memory and cognition
Improve communication
Improve coping skills
Promote physical rehabilitation

Music therapy students at UK have opportunities to conduct pre-internship and advanced clinical work with music therapists at UK HealthCare and in the Lexington community, including the following settings:

Medical treatment units (pediatric and adult)
Behavioral health treatment units
A public school system
An early childhood center
Elder care facilities
Music wellness programs, including mUsiKcare

Preparing for a Music Therapy Degree

Music therapy training begins at the undergraduate level with required coursework in the following three areas: music therapy, behavioral sciences, and core music courses. Many students however, often come to music therapy at the graduate level by participating in equivalency master's programs. An equivalency master's program allows individuals to make up any missed prerequisites not taken at the undergraduate level before completing the master's coursework in music therapy.

In order to prepare for an equivalency master's program, there are certain courses that you can take during your undergraduate training or prior to entering the program. The following information provides a list of suggested course areas based on the competencies required for music therapy. Please note that info provided is by area and not by courses title. Individual titles may vary from institution to institution, so it is vital to keep documentation (syllabi, course catalog info, etc.) in order to demonstrate that the competencies have been covered.

Music Therapy Courses—Music therapy coursework would be covered at UK; as a result, substitutions are accepted on an individual basis only after consultation with the director. Commonly allowed substitutions include Psychology of Music and Music Learning and Behavior.

Behavioral Sciences—Acceptable course areas would include but are not limited to:

Intro to Psychology
Human Growth and Development
Abnormal Psychology
Developmental Psychology
Aging
Anatomy and Physiology (required)
Disability Studies
Counseling Techniques

Music Core—Acceptable course areas would include but are not limited to:

Music Theory (aural and written)
Music History
Conducting
Percussion
Improvisation/Movement Courses (Example: Orff)
Arranging
Primary Instrument Performance/Lessons
Ensemble Participation
Guitar, Piano and Voice (Proficiency is required in all three of these areas.)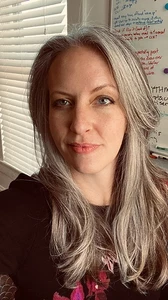 Music
319 Rose Lane, office #202
Music
319 Rose Lane, Office 203