Address
Fine Arts Building, 465 Rose Street, Lexington, KY 40506-0022
The Guignol (geen-yohl) Theatre is the main stage for the UK Department of Theatre & Dance. The 388-seat wheelchair accessible proscenium theatre includes a full scene shop, box office, and modern lighting.
Building Image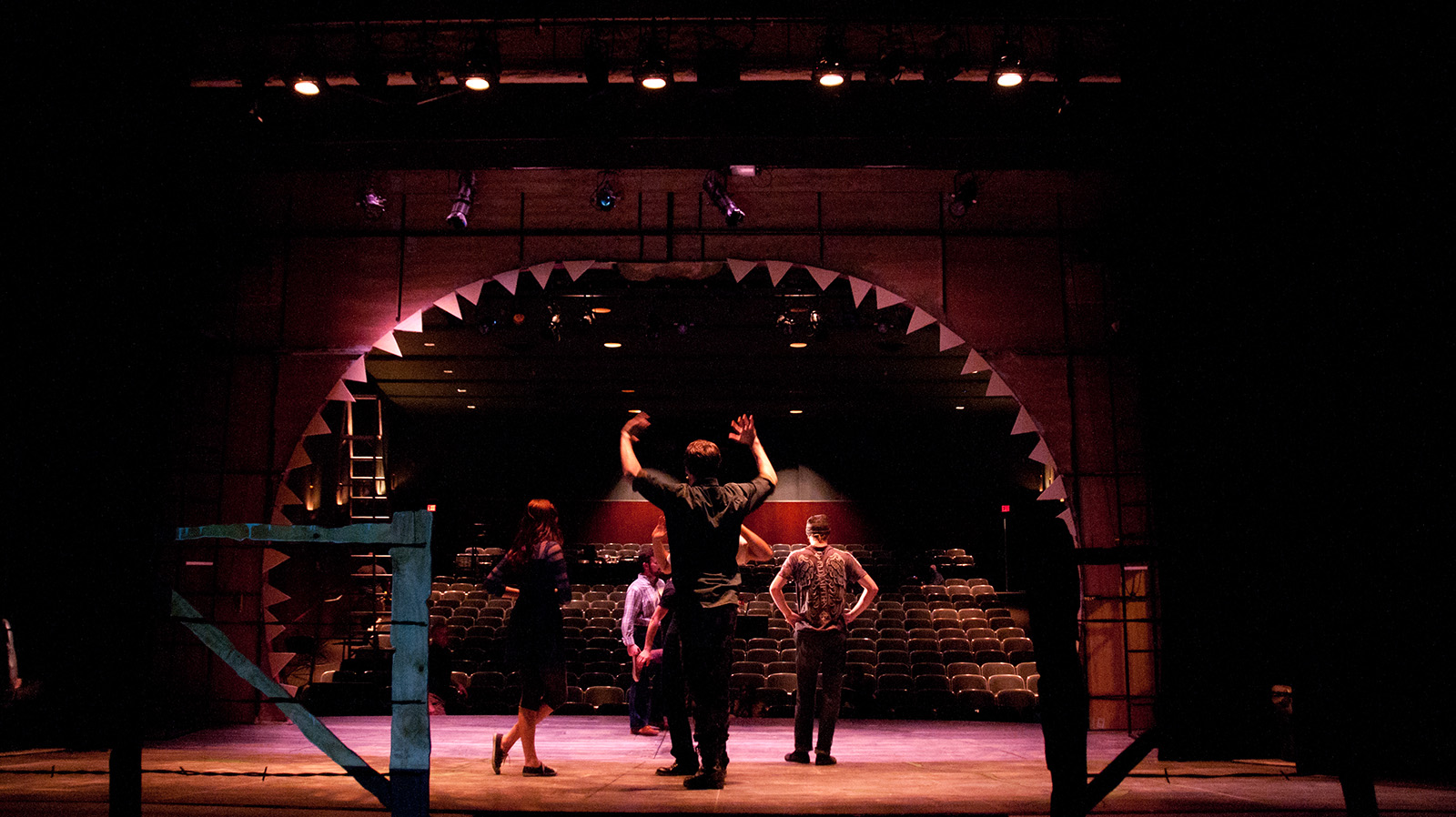 Students learn, rehearse, and perform in the Guignol year round.
Details
388 seats
Optional 130-seat on stage arrangement
Lighting board
Scene shop
Fly space
Ethernet
Sound system
Dressing rooms
Box office
Booked by: UK Department of Theatre & Dance
History
The first Guignol Theatre, named after the popular Grand Guignol Theatre in Paris, was built on the University of Kentucky campus in 1927. The impetus for creating the Guignol came from the student group the "Strollers," who produced their first play in 1910.
By the 1920s, the Little Theatre Movement had taken hold across the country, causing theatres to sprout everywhere. The theatrical excitement that the Strollers had occasioned in the community developed in phases into the Guignol Theatre. The first phase was organized by the English Department, which began offering more courses in drama and oral interpretation. Carol Sax began teaching in the Art Department, where he organized a theatre which he called the Romany Theatre, located in an African American church near campus. Sax left UK toward the end of the 1920's. Around the same time, Frank Fowler came to UK to teach in the English Department. Under his watch, the Romany was renamed the Guignol. Fowler also hired Wallace Briggs, who succeeded Fowler as a champion of the theatre.
After serving the cultural needs of the campus and the community for 20 years, the first Guignol Theatre, located at the northwest corner of Euclid and Martin Luther King Blvd., burned to the ground in 1947. Three years later, the Guignol reopened in the Fine Arts Building with a production of Medea starring Mrs. Lucille Caudill Little.
For over 50 years, the second Guignol has filled a vital niche in the community as the venue where generation after generation of Lexingtonians have been exposed to the pleasures of drama. The Department of Theatre and Dance celebrates the proud Guignol tradition of being part of Lexington's cultural community since 1927. The Guignol was renovated in 2000 and the theatre was reopened to the public with a grand gala in February 2001.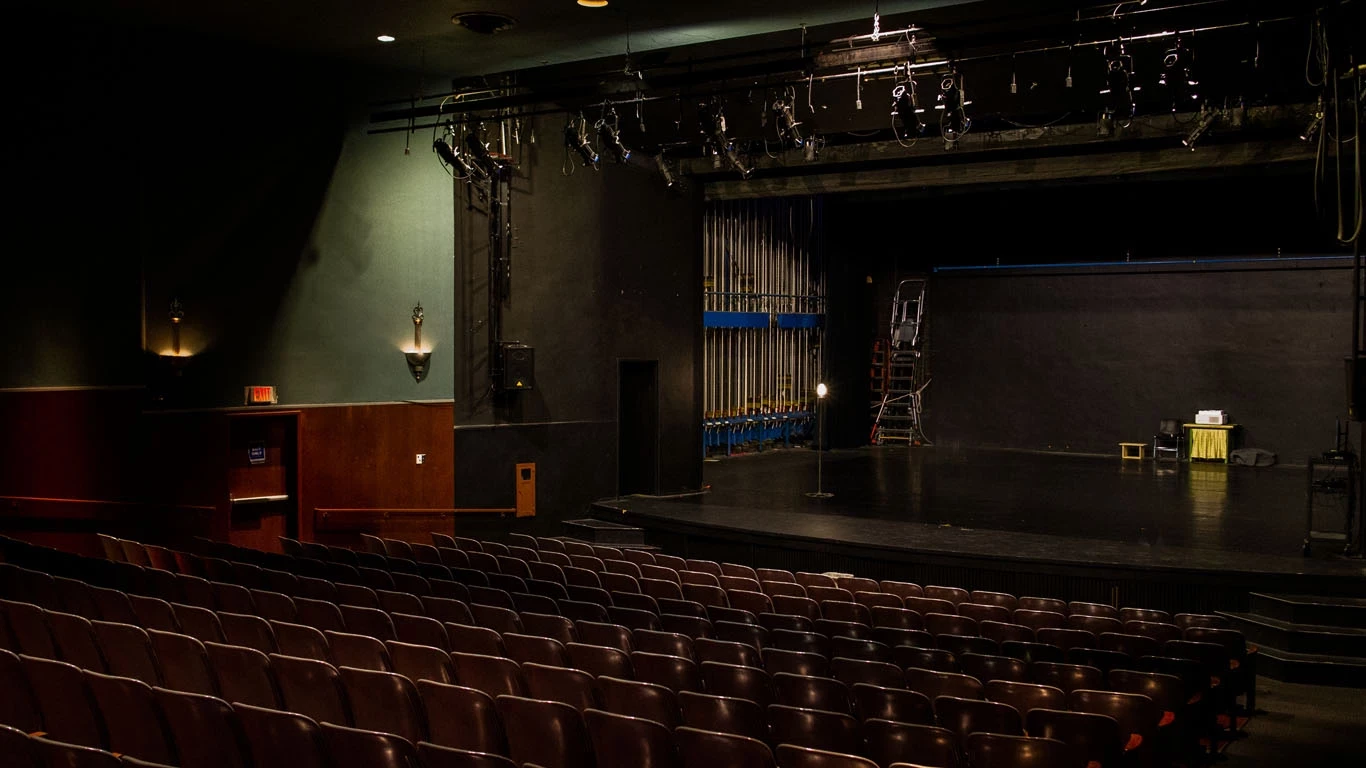 Guignol Theatre
Accessibility
The Guignol Theatre can be found via the front entrance of the Fine Arts Building off Rose Street. Just inside is the lobby where tickets can be purchased or claimed and assistance can be requested for entering the theatre. For parking and handicap accessibility, please see the Fine Arts Building page.