The UK Theatre & Dance Studio Season provides an opportunity for students to generate their own work in the department's facilities with the department's available resources and benefiting from the advice and supervision of the department's faculty and staff. Theatre faculty encourage students to use the Studio Season as a laboratory for experimentation in a variety of theatrical forms. Students are challenged to think creatively.​
If you are interested in producing a play in the Studio Season as a director and/or playwright, check the current student internal site for resources (LinkBlue login).
Stephen Wrentmore, Studio Season Director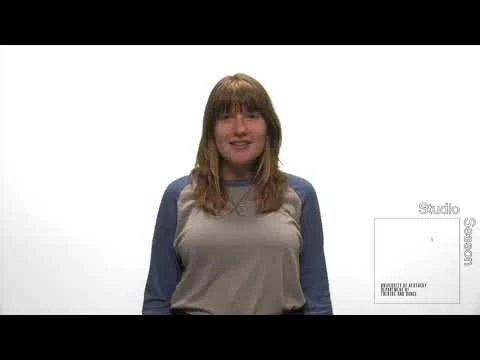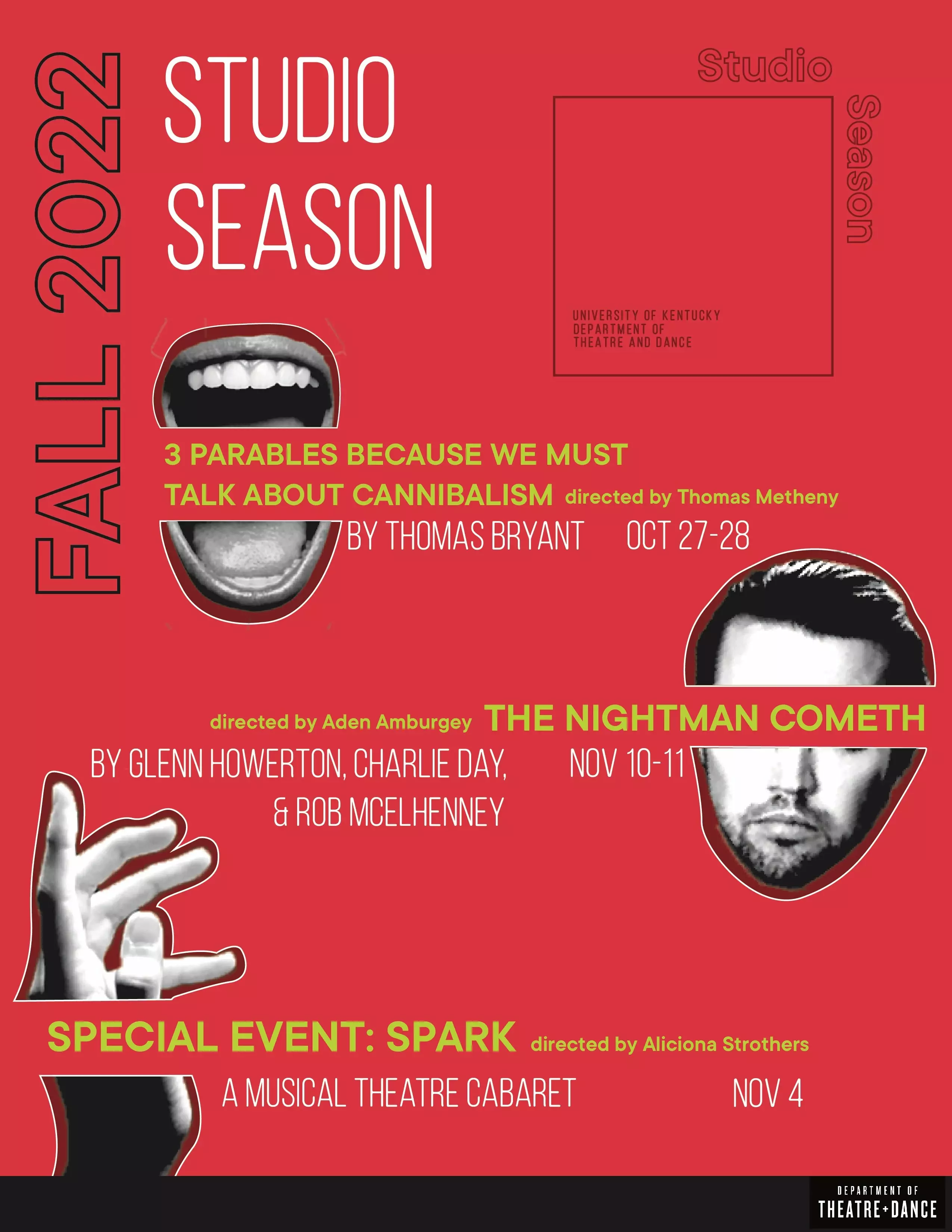 Fall 2022 Studio Season presents:

"3 Parables Because We Must Talk About Cannibalism", Oct 27, 5:00pm - 5:30pm and Oct 28, 7:00 - 7:30pm, FA Black Box Theatre, Room 102.

Special Event, "Spark" A Musical Theatre Cabaret, Nov 4, 5:30 pm - 6:30 pm, FA Briggs Theatre, Room 127

"The Nightman Cometh", Nov 10 & 11, 5:30 pm - 6:00 pm, FA Black Box Theatre, Room 102

All events are free and open to the public. Seats are first-come, first served.