Auditions for Department of Theatre & Dance productions are open to ALL students enrolled at the University of Kentucky.
We hold open auditions on a regular basis. Check with audition list on this page or the Department office for details. Sign-up sheets and requirements are posted on the bulletin board outside 114 Fine Arts Building.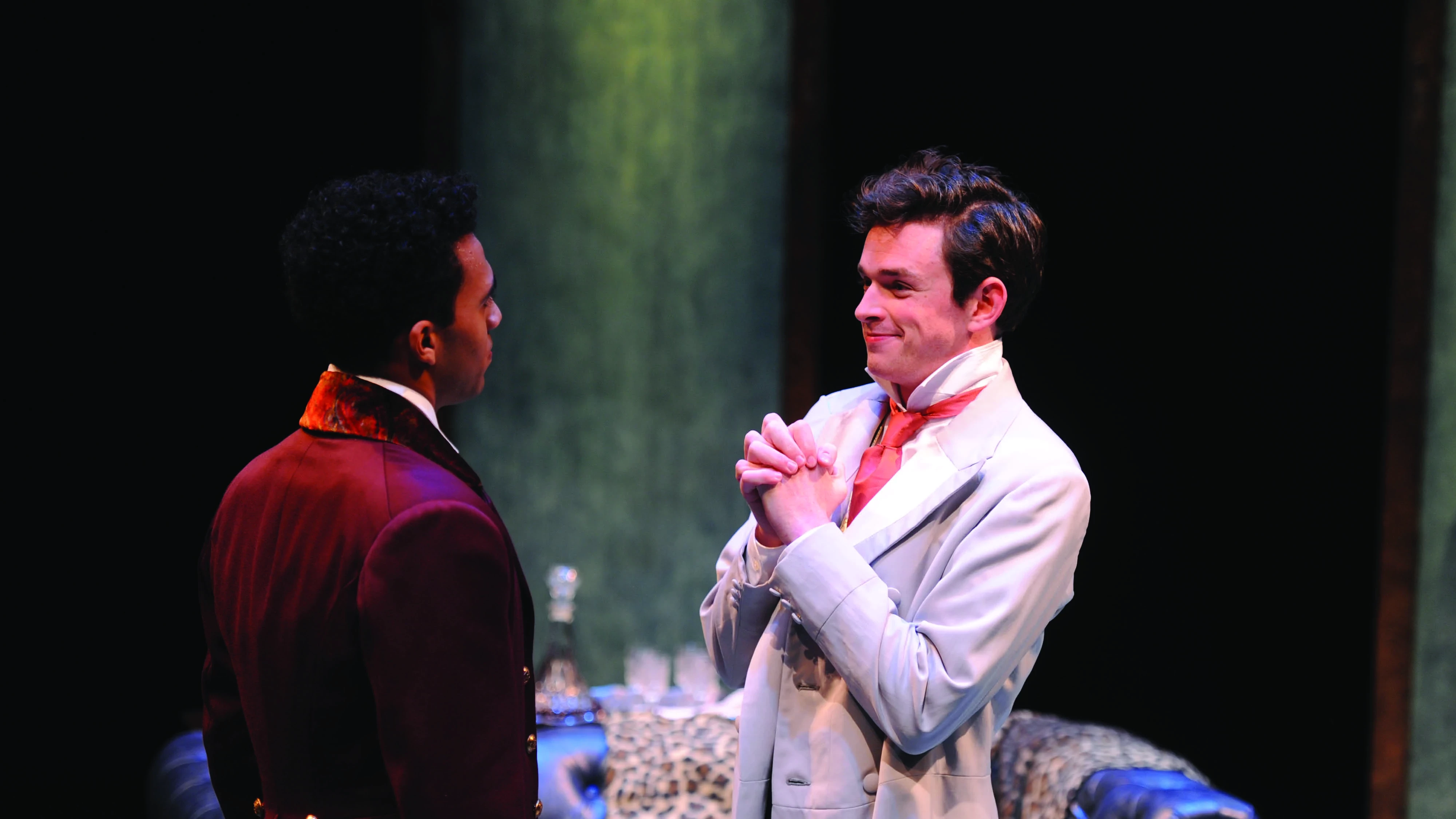 The Importance of Being Earnest
Color-Blind Casting Policy
The University of Kentucky Department of Theatre and Dance practices color-blind and non-traditional casting for all of its productions.
---
Policy Statement: Student Participation in Major Roles in Main Stage Productions
In order to expand the educational and training opportunities for student majors in the Department of Theatre & Dance, the faculty of the department, may, on occasion, invite a student director, choreographer, playwright, designer and/or technical director to participate in a major role in the main stage production season.
Such an invitation will only be extended to exceptional theatre or dance majors who have demonstrated (in their class work, main stage productions, studio season projects, conferences and/or professional work) their outstanding talent and ability to collaborate with peers and faculty.
The extension of this invitation is at the discretion of the faculty and may vary from year to year depending on the qualifications of potential candidates as well as the production requirements of the department, as it pursues its educational mission. That is, the faculty reserves the right, in any given season, to not extend such an invitation.