Degrees Available
Undergraduate Certificate
The Musical Theatre Certificate offers students the opportunity to study this popular art form in a flexible program. As a Theatre, Voice, or Dance Major students may audition for entrance into this highly selective program each spring and can be admitted even as incoming Freshmen.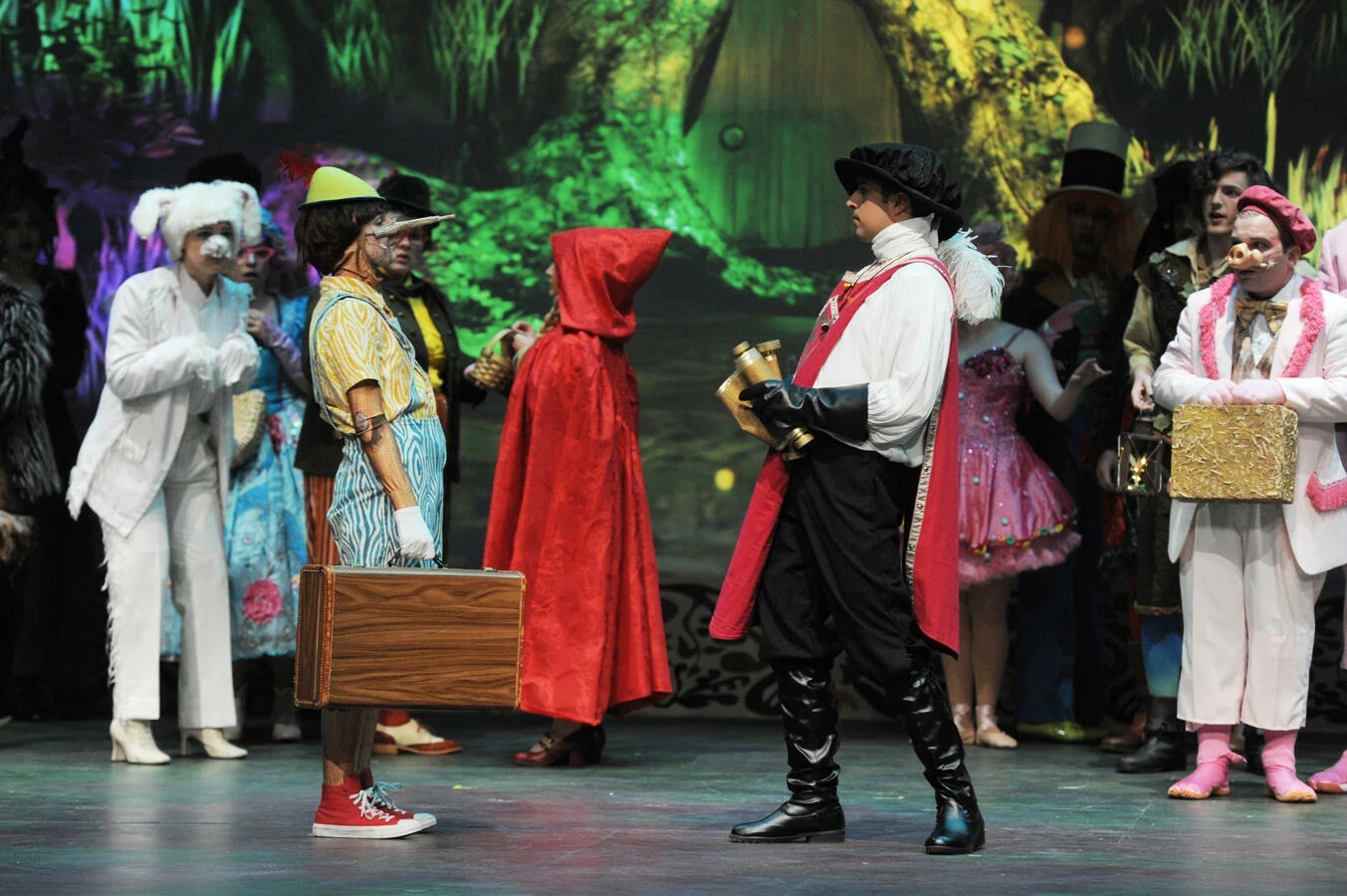 Shrek the Musical
Students in this interdisciplinary program train with experts in Private Voice Coaching, Musical Theatre Dance and Technique as well as Master Classes and Musical Theatre Productions and Performances.
Alumni of the program are seeing success on Broadway and in National Tours in Mean Girls, Hamilton, Kinky Boots, Percy Jackson, and others!
For further information contact Nancy Jones, nancy.jones@uky.edu or 859-257-8166.
Audition

A successful audition is required to participate in the Musical Theatre Certificate. A student must be a declared major in one of the following disciplines: Theatre, Music, or Dance. Current students must be in good academic standing and maintain a 3.0 GPA in their major courses to participate. For incoming students, applications for admission to the University of Kentucky, as well as application deadline and materials information, are available on the UK Admissions site.

Please prepare three separate video submissions for your audition:

2 contrasting songs - 32 bars/1-1:30 minutes each
1 minute Monologue
A 1-minute dance video – this can be your own original or choreography that you have learned.

Upload your submissions to a hosting service of your choice (e.x., Youtube, Vimeo, Google Drive, etc.). There will be space to provide you links on the audition registration form. The links only have to be accessible by the committee, the videos do not have to be publicly listed on your chosen service.

Auditions for entry into the 2024-2025 year must be submitted by February 1, 2024. We encourage anyone interested in the Musical Theatre Certificate to schedule a departmental recruitment visit and/or attend our High School Theatre Day on Friday, November 17, 2023. If you would like to attend High School Theatre Day please email melanie.turner@uky.edu. If you have any questions about your video submission please reach out to Nancy Jones at nancy.jones@uky.edu.

Curriculum

Visit the UK Registrar Catalog to view the requirements and curriculum for each major.