Lucille C. Little Black Box Theatre
Address
102 Fine Arts Building, 465 Rose Street, Lexington, KY 40506-0022
The Lucille C. Little Theatre is a black box space with an ability to enhance student creativity through its flexible seating and stage arrangement. This intimate space is an ideal venue to support student directed work as well as many classroom projects.
Building Image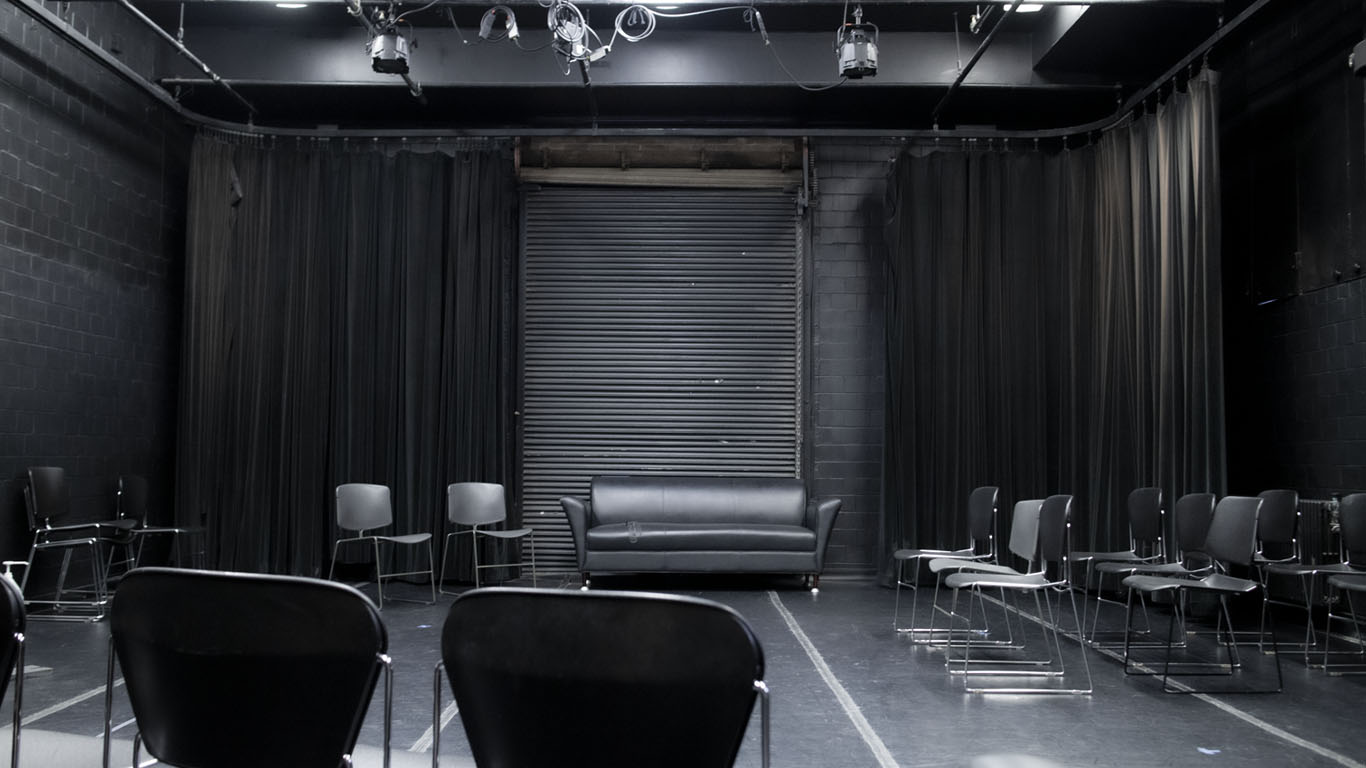 The Lucille C. Little Black Box Theatre
A 25' x 40' black box setting with flexible seating, staging, and lighting capacity. The theatre was named for Lucille Caudill Little, a pre-eminent champion and philanthropist for the arts in Lexington and surrounding communities.
Accessibility
The Black Box Theatre can be reached via the back accessible entrance of the Fine Arts Building off Patterson Drive. Go left after entering and pass the stairwell; the theatre will be on your left. For parking and handicap accessibility, please see the Fine Arts Building page.