The Major in Dance in the University of Kentucky's Department of Theatre and Dance educates its students in the history, theory, creativity, practice, and performance of dance within the context of a broad liberal arts education.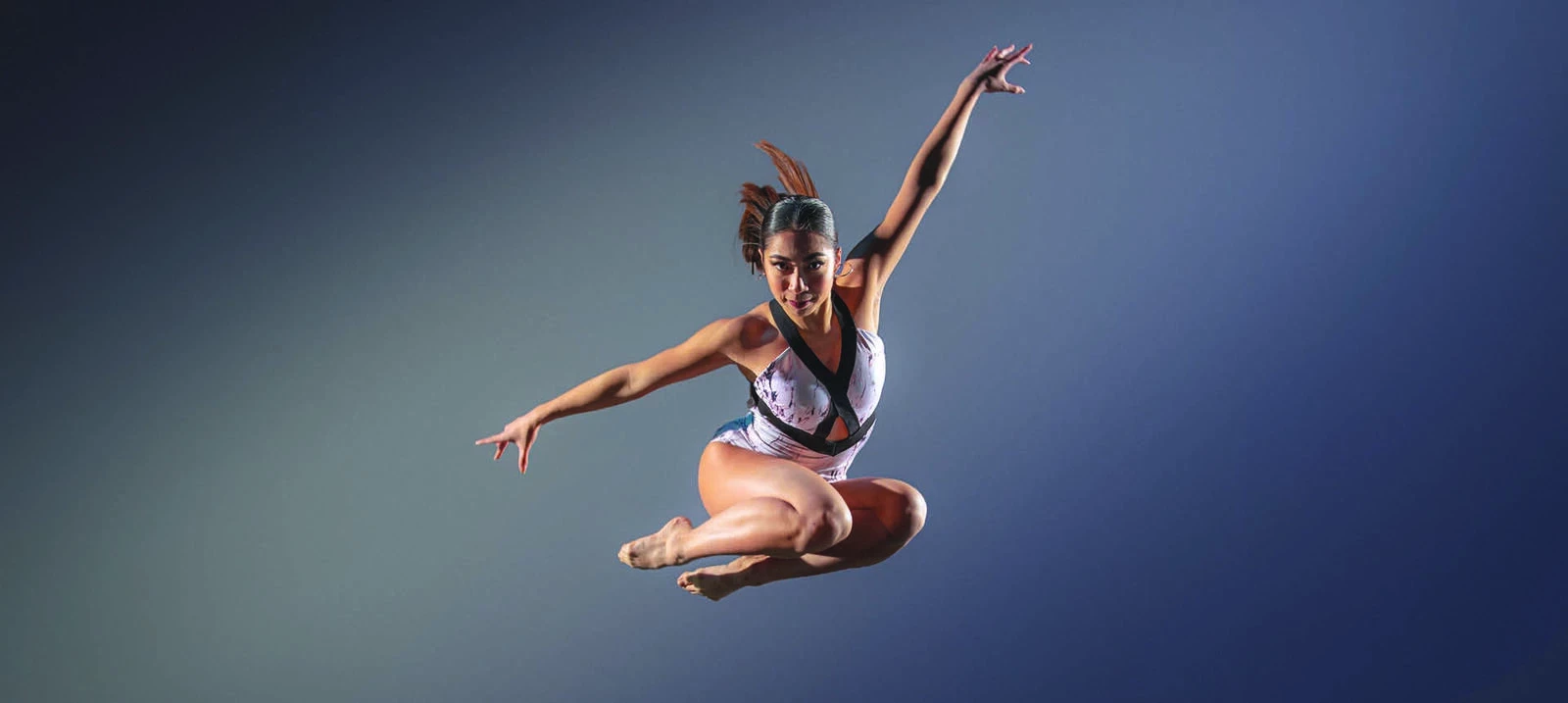 Dance major
The 45-credit BA degree offers the flexibility to double major or minor in another discipline. As an art form, the study of dance incorporates and develops problem solving, collaboration, communication (visual, aural, written, and performative), critical thinking, peer mentorship, and project management - soft and hard skills that students can incorporate into a wide variety of career outcomes.
The central focus of the degree is based in creativity and choreography through the lens of diverse dance genres with an emphasis on contemporary practice. We are the only program in Kentucky with an emphasis on Modern Dance, Creativity, and Research-based choreography.
A successful audition is required to be declared a dance major.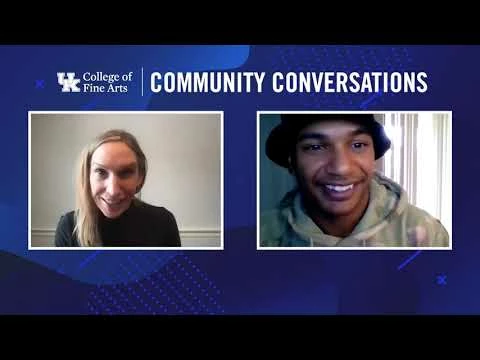 The College of Fine Arts Theatre and Dance scholarship can be awarded to incoming or current students who qualify based on the guidelines laid out by the College of Fine Arts, and who have demonstrated a commitment to theatre and/or dance. Please visit the Scholarships & Financial Aid page for more information.
Transfer students are admitted through the same procedures as other incoming students, including attendance at one of the two departmental auditions or through a video audition.
Applications for admission to the University of Kentucky, as well as application deadline and materials information, are available on the UK Admissions site. In addition to being admitted to UK, a successful audition is required to be declared a dance major. During the audition, prospective students will demonstrate their knowledge of ballet, jazz, modern, and improvisation movement based phrases and exercises. The audition culminates with an individual interview meeting with a faculty member.
If you are unable to attend the audition dates a video audition may be submitted either via mailed DVD or link to a hosted video. Dance minors are not required to audition.
Video Auditions

Prospective students that cannot attend the in-person audition may elect to send an audition DVD or link(s) to online hosted audition video(s), however we encourage all candidates to audition in person. The DVD or URL links must be received no later than May 1 for entrance in the following fall semester. Video auditions must include the following:

Performance Requirements

Ballet

Choose ONE of the following ballet combinations; One-minute maximum.

traveling tendu with pirouette
adagio
petit allegro
grand allegro

Jazz

Show an upbeat movement combination including a grand battement (front or side), pirouette in parallel, and an elevation of dancer's choice. One-minute maximum.

Modern

Show a center combination including different uses of the torso, floor work, and an inversion of dancer's choice. One-minute maximum.

Solo

Perform a solo. Style and genre of dancer's choice. Specify the choreographer. Two-minute maximum.

Recommended Audition Attire

Wear appropriate attire that will show clean lines: leotard and tights, unitard, or form-fitted pants. Ballet slippers for the ballet class, Jazz shoes for the jazz class, and bare feet for the modern dance portion. If you do not own jazz shoes, ballet slippers will suffice.

Mail

Susie Thiel, Director of Dance
Department of Theatre and Dance
114 Fine Arts Building
Lexington, KY 40506

Electronically

susie.thiel@uky.edu
Subject Line – Audition Materials

A phone or Skype interview, similar to the in-person audition interviews, may be included at the director's discretion. Dancers can choose to submit these materials either electronically or by mail.

Written Requirements

Resume: A one-page resume listing dance training and performance experience Entrance Essay: 500-word writing sample choosing one of following prompts

Identify and discuss your future dance goals.
Describe a dance work you would like to choreograph. This can be realistic or unrealistic. For example, a dance on the moon.
Looking at recent events, describe the importance and how art and dance can be used to foster discussion and promote change.

Photograph: A recent photograph of yourself (professional or informal) headshot preferred Audition Reservation Form Submission – still required even if not attending the in-person audition dates.

Audition Reservations

The Audition Reservation Form must be completed at least one week before the audition date. Audition availability is limited and filled on a first-come, first-served basis. A confirmation email will be sent.

Audition Results

Within two weeks of the audition, a letter and email with your audition results will be sent. Those accepted into the program will be given their class placement level in ballet, jazz and modern technique.

Students generally enter the dance major program in the fall semester. The dance program also accepts new majors in the spring semester. Spaces in the dance major are filled on a first-come, first-served basis from those accepted to the program. When all of the spaces are full, accepted students who still wish to attend will be placed on a waiting list and notified if a space opens.