Address
127 Fine Arts Building, 465 Rose Street, Lexington, KY 40506-0022
The Briggs is a 126-seat proscenium theater that also serves as a classroom for many theatre classes.
Building Image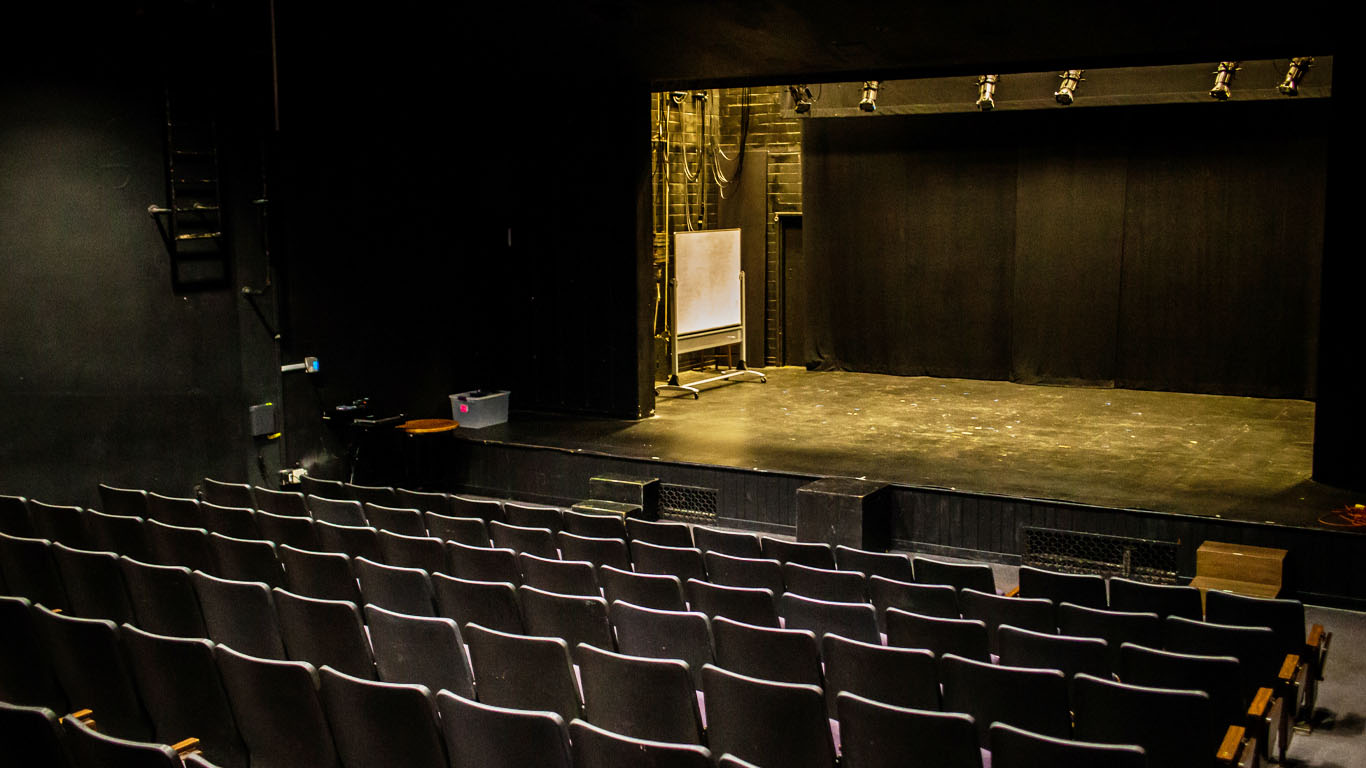 The Briggs Theatre serves as a classroom and is home to the student run, Studio Season.
Intimate productions find a cozy home in the Briggs Theatre with its small stage, limited fly loft, and full lighting and sound systems. Originally called the Lab Theatre, it was renamed for Professor Wallace N. Briggs in 1986.
127 Fine Arts Building
126 seats
Limited fly loft
Smart classroom
Booked by: UK Department of Theatre
History
In 1986, the Laboratory Theatre in the Fine Arts Building was renamed the Briggs Theatre in honor of Wallace N. Briggs (1914 -1993), who took over the reins of the Guignol Theatre in 1943. Briggs was a graduate of the University of Kentucky, and went on to do his graduate work in theatre at Yale University. One of his fondest memories occurred in the 1950s while performing the title role in Uncle Vanya, and after a performance, Helen Hayes came backstage to compliment Briggs' performance, and told him that she had never seen anyone perform that role as well as he had played it. That experience confirmed his life-long commitment to the theatre, and he communicated his energy and dedication to his students.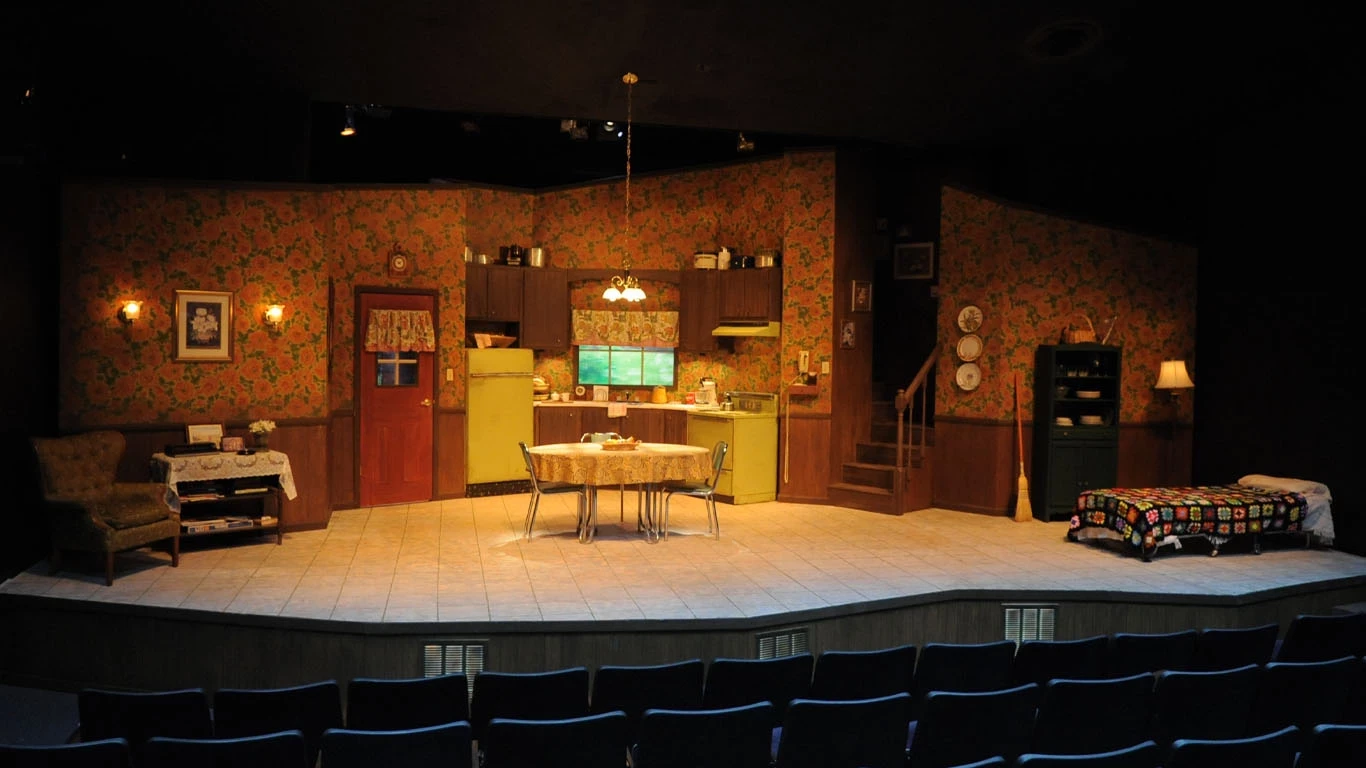 Students have the opportunity to design, produce, and direct shows in the Briggs Theatre. Crimes of the Heart, 2018.