The Music Minor is an excellent option for students from any college to continue with playing an instrument or vocal performance without a major in the School of Music.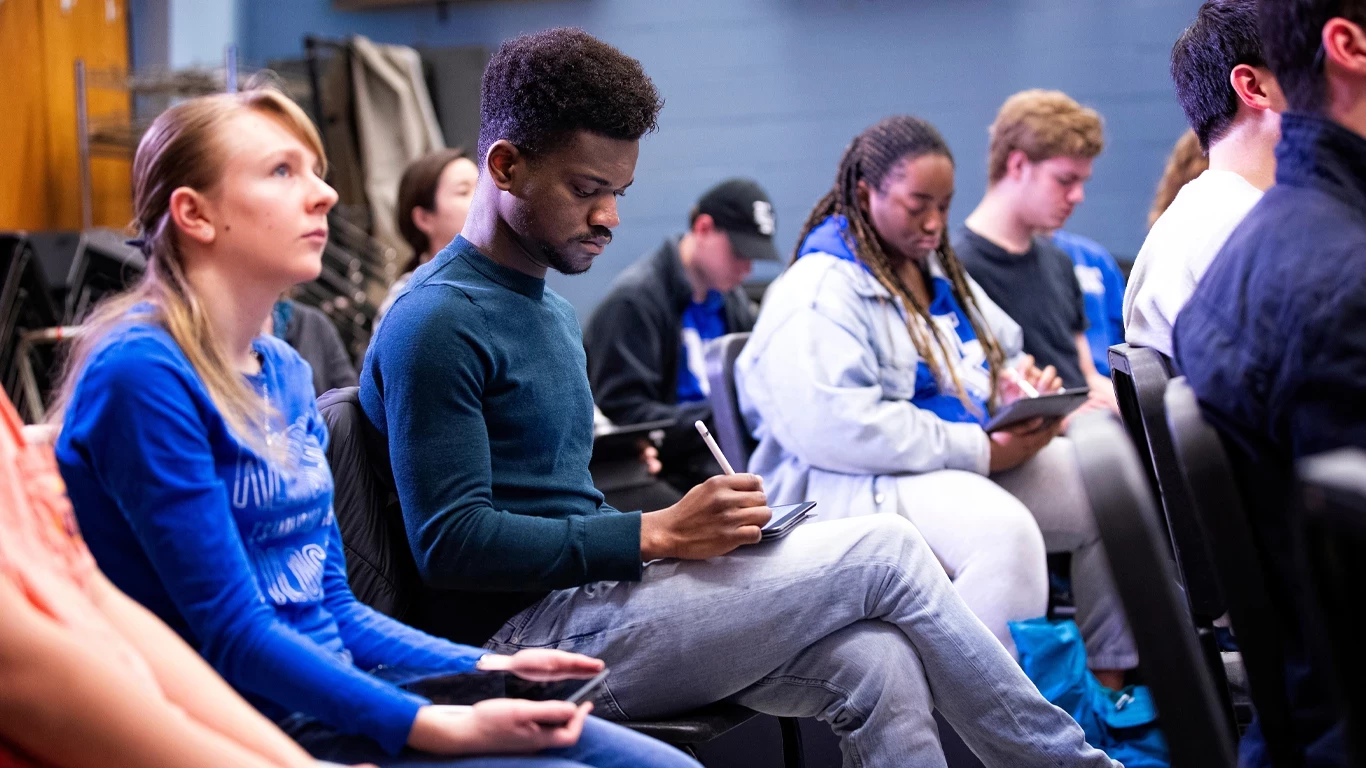 With a low faculty-to-student ratio, the School of Music provides personal attention with small classes and excellent private applied instruction.
The Minor in Music curriculum consists of music theory, music history, ensemble performance, and private lessons. The Music Theory and History option requires three credit hours of private lessons or ensemble performance.
---
Students from any college may complete a minor in Music, selecting either an emphasis in theory/history or performance. Such a minor consists of at least 18 hours of course work in music. In the theory/history emphasis, six to nine hours of music theory, six to nine hours of music history, and three hours of music performance are required.