Students will study anatomy and physiology of the singing voice, voice disorders, and more.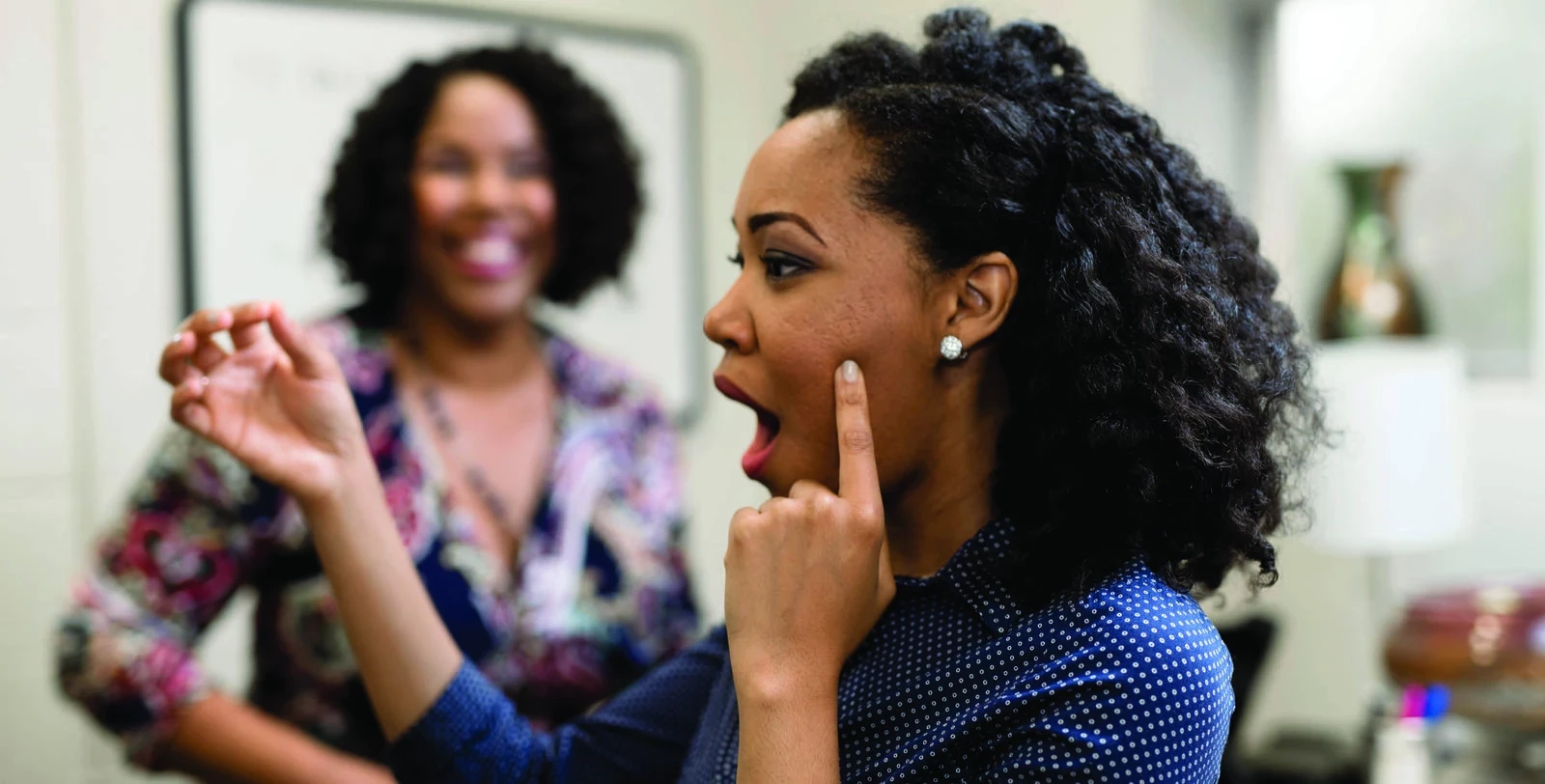 Vocal Studio
As required by the Graduate School, students who wish to be admitted into this certificate curriculum should complete a graduate application, submit transcripts, and letters of recommendation. In addition, students will be interviewed by a committee consisting of members of the voice faculty and a music faculty member outside the vocal area. The interview will include an appraisal of the student's basic working knowledge of anatomy and physiology of the singing voice as it applies to healthy vocal production. A basic understanding of breathing, posture, phonation, articulation, and acoustic of the singing voice; basic standard repertoire for male and female voices, and enough keyboard proficiency to play vocal exercises, and help the students with repertoire.
Curriculum
Anatomy and Physiology of the Singing Voice: MUS 665 (3 credit hours)
Materials, Techniques, and Vocal Literature: MUS 667 (3)
Voice Disorders: CD 670 (3)
Voice Lessons: MUP 502/602/702 (3)
Independent Study in Communication Disorders: CD 789 (1)
Internship in Vocal Pedagogy: MUS 668 (2)
Total Hours: 15
(MM and DMA students currently enrolled would need to complete only 6 additional credits since they are required to take MUS 665, 667, and Voice Lessons as part of their degree requirement).
The Certificate will be awarded upon completion of the requirements. Students workin on the Certificate are expected to earn a grade of B or higher in each of the courses required.
For students who may be interested in doing research, it is strongly recommended to take MUS 600.
Director: Dr. Angelique Clay Everett
Affiliates: Communications Disorder faculty and Voice Area Faculty