Admission to the Bachelor of Music program in music performance is granted only after the successful completion of an audition in the student's performance area.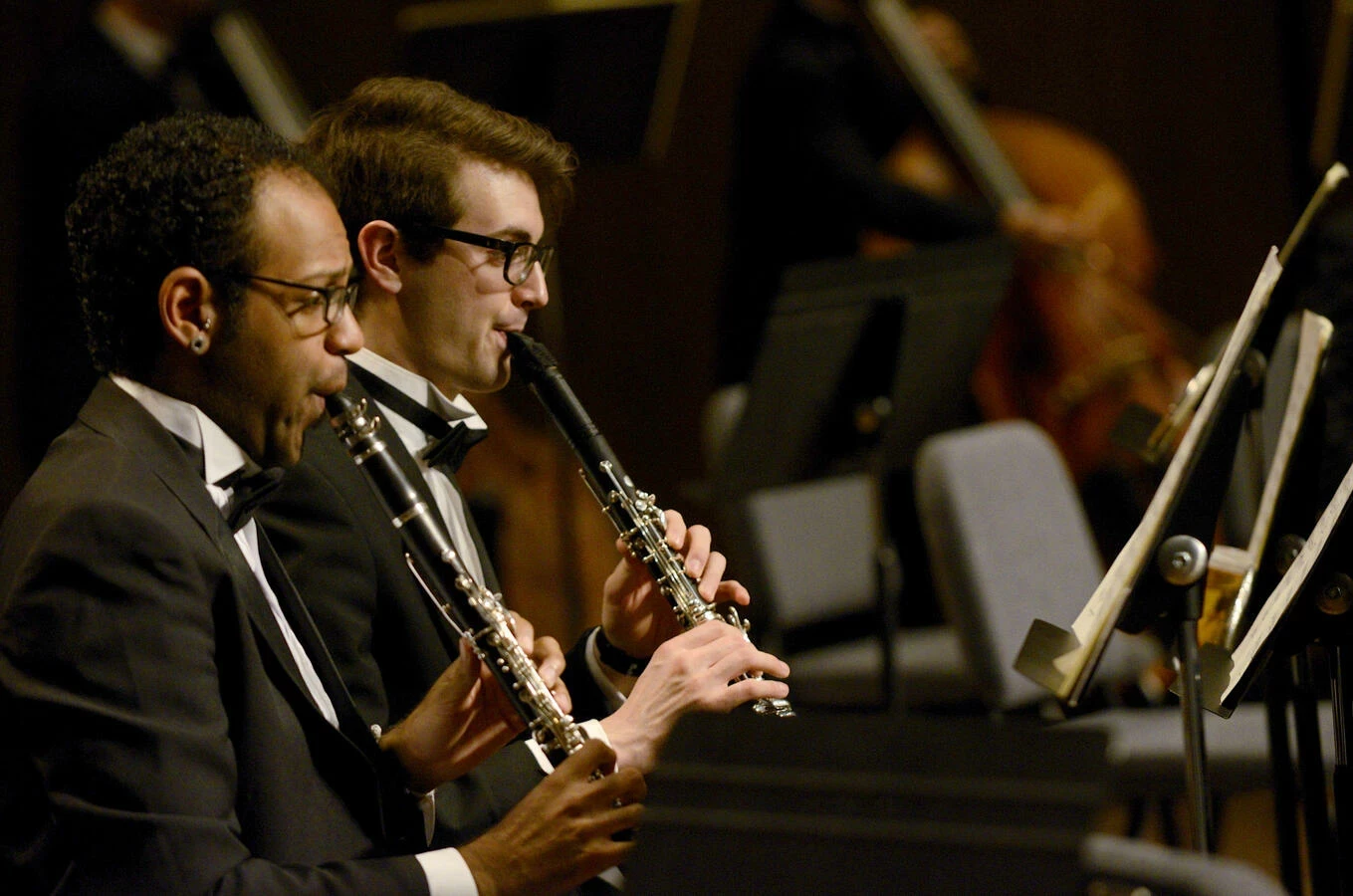 Music performance students in the UK Symphony Orchestra
Concentrations:
Requirements
At the conclusion of the sophomore year and before continuing in music performance at the upper division level, each student must perform before the music performance faculty for approval. Each student must also present a full recital during the senior year. All music majors must pass a piano proficiency examination and should schedule, in consultation with their advisor, a suitable course each semester until this requirement is completed. Students with little or no prior piano study should normally expect to complete the piano proficiency examination by the end of four semesters of study
Students in music performance must choose one of the following concentrations:
Concentration in an Instrument
Concentration in Piano
Concentration in Organ
Concentration in Voice
All music majors must participate in large conductor led ensembles directly related to their primary instrument each semester in residence, as determined by ensemble conductors in consultation with studio faculty. Voice majors with a significant performance commitment to a major Opera Theatre production may be allowed to reduce large choral ensemble participation to a minimum of six semesters and eight credits of large choral ensemble participation, by advance approval of the Director of Undergraduate Studies.