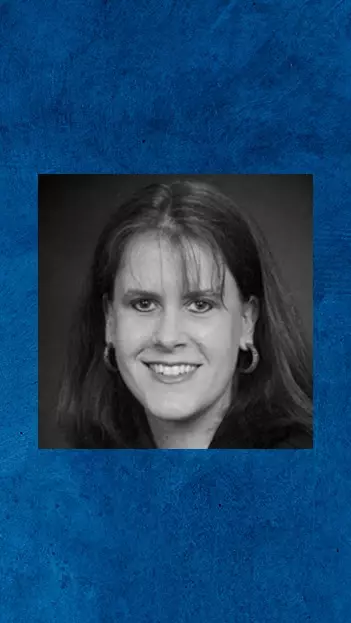 Area
Music Performance
Woodwinds
Flute
Degrees: D.M. (Northwestern University)
Julie Hobbs is Assistant Professor of Flute at the University of Kentucky, where she teaches Studio Flute and is a member of the McCracken Woodwind Quintet.
As an educator, Dr. Hobbs has presented and performed at major conferences throughout the United States, including the Midwest Band and Orchestra Clinic as well as conventions for the National Flute Association, MENC, American Bandmasters Association, Texas Music Educators Association, Iowa Music Educators Association, Tennessee Music Educators Association, the Chicago Flute Club, and the Wisconsin Flute Fair. Her dynamic presentations and energetic teaching style make her quite in demand as a teacher, adjudicator, and clinician.
Winner of the 2009 National Flute Association's Outstanding Dissertation Award for her work on George Crumb's use of program, Dr. Hobbs is one of the country's leading experts on the music of Crumb. She presented two lectures on George Crumb at the National Flute Association's 2009 convention in New York City and her interview with the composer is featured in the Fall 2009 issue of the Flutist Quarterly. She is also the author of a Flute Ensemble Method Book and has published articles in the NFA's Pedagogy Anthology, Vol. 2, Flute Talk Magazine, and the Chicago Flute Club's Pipeline.
Active as a performer, she appears regularly as a soloist and with the chamber trio Tresillo. Formerly principal flute of the Central Wisconsin Symphony Orchestra, she has also performed with the Chicago Chamber Orchestra, Skokie Valley Symphony Orchestra, the Des Moines Metro Opera, and the Waco Symphony. An ardent proponent of contemporary music, Dr. Hobbs has commissioned and premiered several original works, most recently Cynthia Folio's award-winning Sonata for Flute and Piano.
Dr. Hobbs holds a Doctor of Music degree in Flute Performance from Northwestern University as well as degrees from Baylor University and the University of Iowa. Her primary teachers include Walfrid Kujala, Helen Ann Shanley, and Betty Mather. She previously held positions at the University of Wisconsin-Stevens Point, the University of Tennessee-Chattanooga, and Northwestern University as a lecturer and was an instructor at the National High School Music Institute.
Julie Hobbs is a Miyazawa Artist.