UK Chorale presents "Autumn Tapestry"
Ticket Price
ADULT: $10.00 STUDENT: $4.00 (plus processing fees)
Poster Image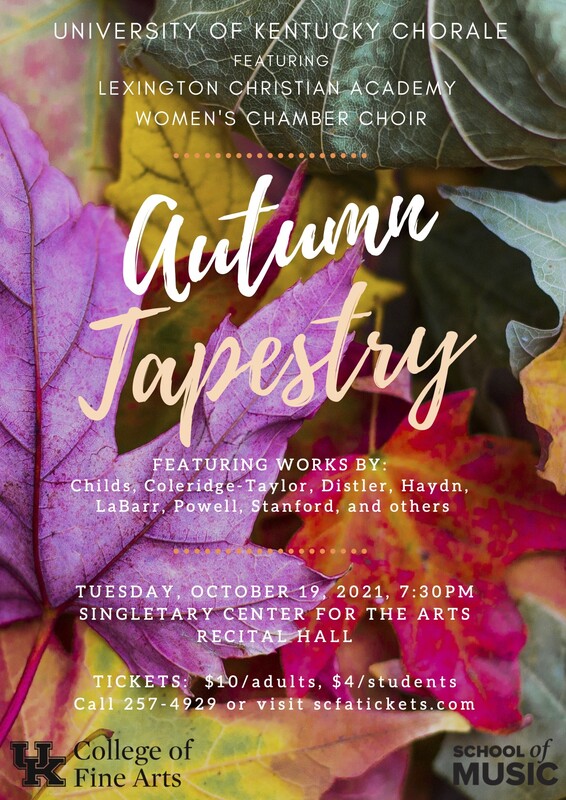 UK Chorale, conducted by Dr. Jefferson Johnson featuring the Lexington Christian Academy Women's Chamber Choir, conducted by Daniel Wesley presents Autumn Tapestry
FEATURING WORKS BY:
Childs, Coleridge-Taylor, Distler, Haydn, LaBarr, Powell, Stanford, and others.
FREE advance tickets available for UK Students through the SCFA Box Office; valid student ID required. Free advance tickets not available on day of show.

All audience members are required to wear a mask or face covering over their nose and mouth while attending this performance to help prevent the spread of COVID-19. Thank you for your cooperation.
Created 08/09/2021
||
Last Updated 10/13/2021