UK Bands presents George Boulden III Memorial Concert
Ticket Price
Free and open to the public
Poster Image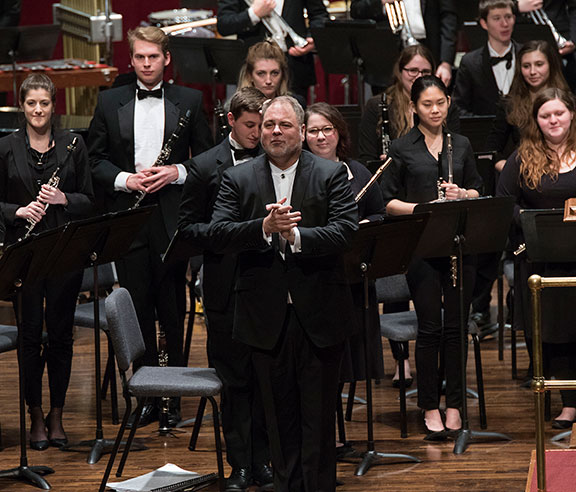 The University of Kentucky Wind Symphony and Symphony Band present a concert in memory of the late Professor George R. Boulden III (1961-2022), Associate Director of Bands at the University of Kentucky from 1995-2022, and Director of the UK Wildcat Marching Band from 1995-2008, in the Singletary Center Concert Hall.
The music selected for the September 18 "George Boulden Memorial Concert" will celebrate the life of an exceptional man, husband, father, educator, and musician. Many of the works to be performed on the program were favorites of George Boulden - works that he performed with his ensembles on many different occasions over the years. Boulden was a frequent visitor, clinician, and guest conductor for many bands throughout Kentucky and across the United States. Juliana Boulden, daughter of the late Professor George Boulden and a member of the oboe section in the University of Kentucky Wind Symphony, will be performing during the concert.
This event is free and open to the public. Please join us to celebrate George's life as a beloved musician and exceptional educator.
University of Kentucky Wind Symphony, Dr. Cody Birdwell, conductor
University of Kentucky Symphony Band, Dr. Shayna Stahl, conductor
Created 08/08/2022
||
Last Updated 09/02/2022