COLLAGE: A Holiday Spectacular presented by UK Choirs
Ticket Price
ADULT: $31.00, STUDENT: $17.00, GROUP 15+: $26.00
Poster Image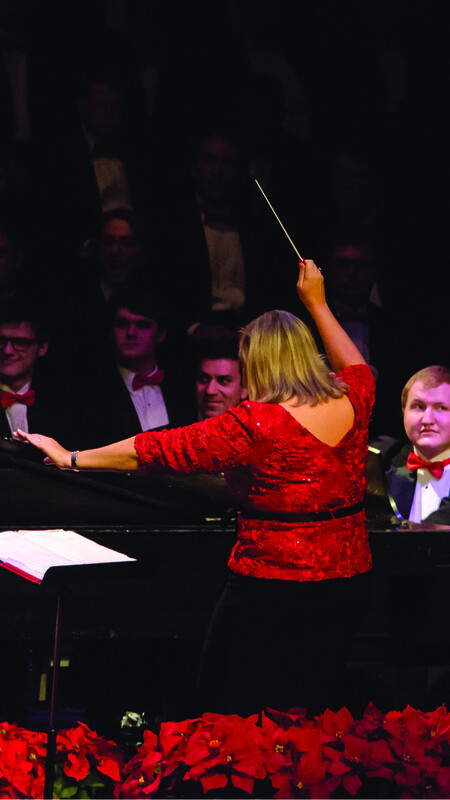 UK Choirs presents "Collage: A Holiday Spectacular" in the SCFA Concert Hall.
Rejoice in the holiday spirit with the 23rd annual Collage! Celebrated vocalists and musicians from the UK School of Music and the Lexington Singers Children's Choir perform holiday favorites from close to home and around the globe, conducted by UK Director of Choirs, Dr. Jefferson Johnson, Associate Director of Choirs, Dr. Lori Hetzel, and Prof. Elizabeth Wilson.
Reserved Seating.
All audience members are required to wear a mask or face covering over their nose and mouth while attending this performance to help prevent the spread of COVID-19. Thank you for your cooperation.
Performances
Saturday December 4, 2:00pm
Saturday December 4, 7:30pm
Sunday December 5, 3:00pm
Created 10/21/2021
||
Last Updated 10/21/2021