Ticket Price
Adults: $10; Students: $4 (plus processing fees)
Poster Image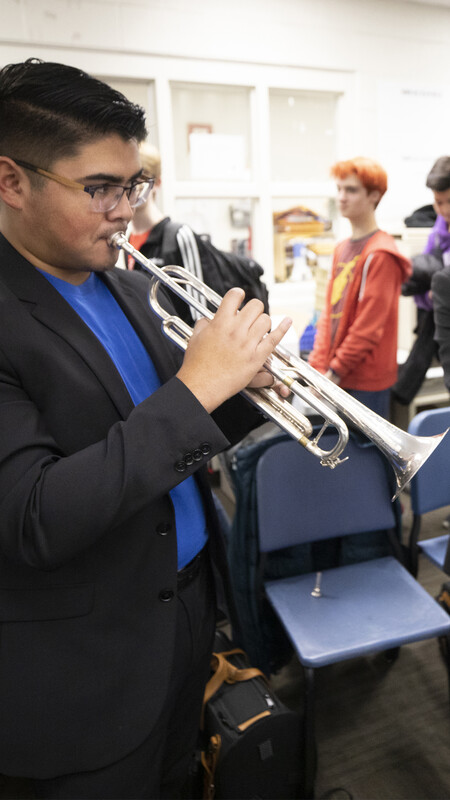 UK Jazz Ensemble – Miles Osland, director
Bluegrass Area Jazz Ambassadors – David Hummel, director
Jazz All-Stars of Central Kentucky – Miles Osland & Derek Brown, directors
With guest artist Derek Brown (aka: BEATBoX SAX)
---
UK Jazz Ensemble in the SCFA Recital Hall.
A very active group on the road, the University of Kentucky Jazz Ensemble under the direction of Miles Osland has toured the Mid-West and South including performances in Chicago, Cincinnati, Dayton, Columbus, Louisville, Notre Dame, Tennessee, Georgia, and invitational performances at the International Association of Jazz Educators Conference and the Midwest International Band and Orchestra Clinic. In July 2011 UKJE and the Osland/Dailey Jazztet toured France, Switzerland and the Netherlands, performing at the world's most prestigious jazz festivals.
The band is also very busy in the recording studio. Five recordings from the Jazz Studies department have been recommended for Grammy nominations and received four-star reviews from DOWNBEAT magazine. The Jazz Ensemble has also received the prestigious DeeBee award in the category of Best Jazz Instrumental Studio Orchestra from DOWNBEAT magazine.
General Admission seating.
In accordance with University of Kentucky COVID mitigation policies, all audience members are required to wear a mask over their nose and mouth at all times while attending this performance to help slow the spread of COVID-19. Thank you for your cooperation.
Created 09/01/2021
||
Last Updated 01/10/2022