Visit this page for auditions for UK Opera Theatre productions.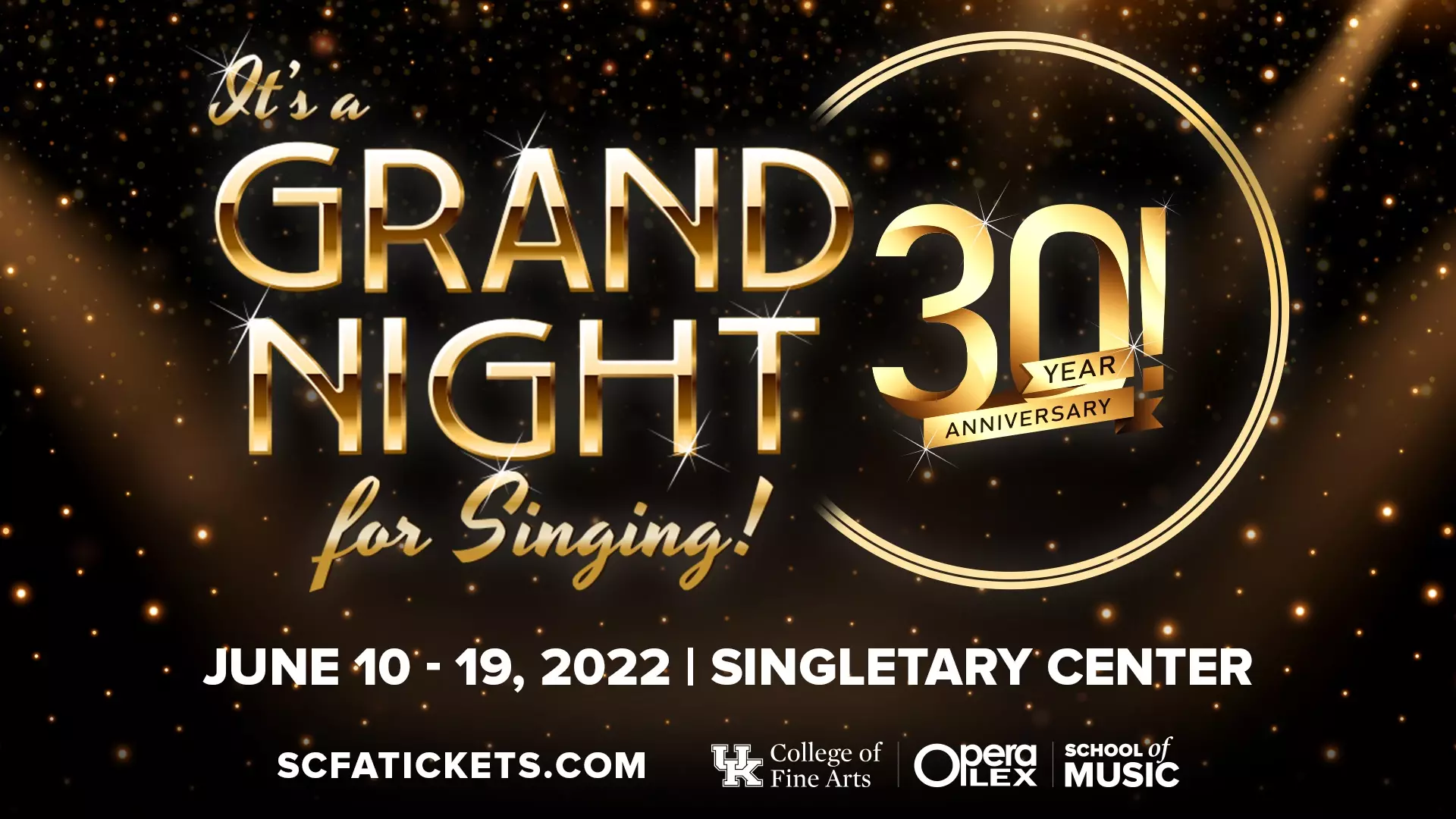 It's A Grand Night for Singing! 30th Anniversary
Calling ALL singers, dancers and performers! We are THRILLED to announce AUDITIONS for our 30th anniversary performance of It's A Grand Night For Singing!
Registration is open to all adults 16 years of age and older, (must have turned 16 by the first rehearsal, May 9th.) Children 15 years of age and younger are also welcome to apply.
Auditions are 100% virtual.
Performances will be at the Singletary Center for the Arts from June 10-19. Rehearsals begin on May 9th. Details on the rehearsal and performance schedule are included in the registration forms. Please read through the audition registration form carefully to ensure your audition submission is valid and all required materials are met.
Vocal submissions are optional for all Grand Night alumni. Dance combos are required for all submissions.
PLEASE NOTE: the deadline for submissions is Friday, April 1st.
Whether you are new to Grand Night or a seasoned veteran, we want to consider your talents for this exciting and monumental year!
For questions, email zackerydmorris@uky.edu