The frequency of natural disasters, terrorist attacks, and data breaches across the globe and the dramatic retelling of them on various media outlets has created an expectation that emergency plans be developed and routinely updated for areas of public assembly, including arts and culture venues. In this professional development course, learners will develop a customized disaster plan for their arts and cultural organization.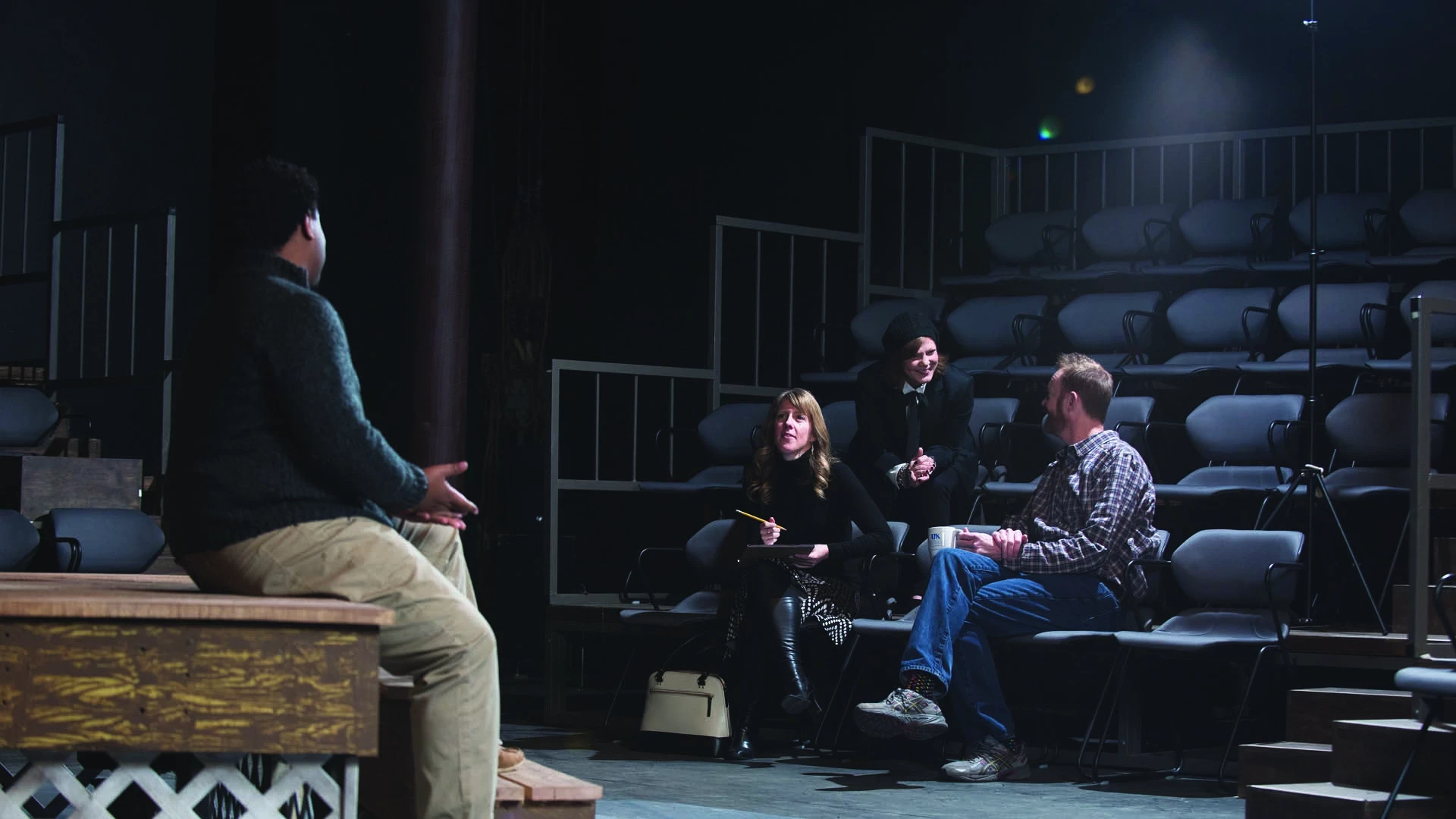 Students collaborate inside the theatre
Who should attend the Emergency Arts Management course?
This course is designed for the arts professional designated to create the institutional disaster plan for their organization.
Courses limited to 15 students per session.
This course is delivered online in an asynchronous format. The course runs for eight weeks with disaster plan sections being written, discussed, and reviewed each week. Once registered, you will receive login information and access to a short training course which will get your acquainted with the software.
Online registration now available for everyone through UK's Catalog! You do not have to be a student at the university to enroll through Catalog.
Professional Development Course Policies
Deferment Policy
After enrollment and payment but prior to the start of a course, participants may request a deferral to the next available delivery of the same course. A maximum of three deferments may be requested. After three deferments, the participant forfeits the payment. Participants may request a deferral by emailing artsadministration@uky.edu.
Refund Policy
If a withdrawal from a course is requested prior to the start of a course, a refund (minus a 10% processing fee) will be granted. No refunds are granted after the start of the course. Participants may request a refund by emailing artsadministration@uky.edu.