InnOVATION Arts Academy presents "13 Jr: an iTheatrics Pilot Production"
Ticket Price
$18 adults, $15 children, plus fees, general admission
Poster Image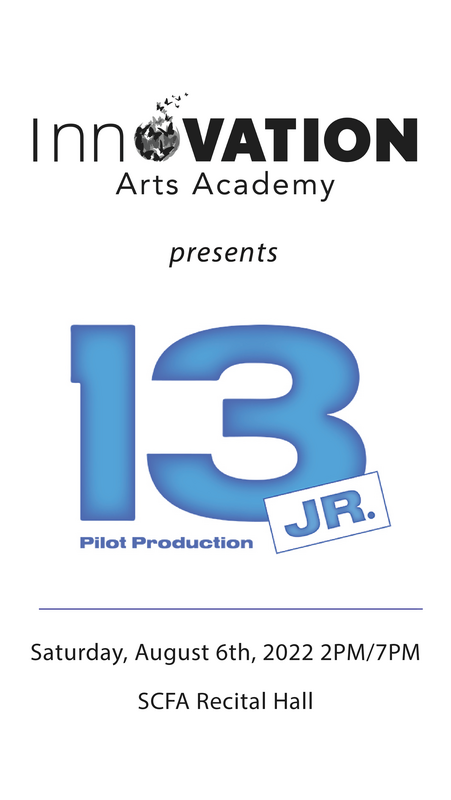 Join InnOVATION Arts Academy on their 13 Jr journey as they explore a pre-licensing Broadway-workshop-style production of 13 Jr. This production is presented in a partnership with iTheatrics, the company that brings Broadway Junior productions to life for Musical Theatre International.
Evan Goldman is plucked from his fast-paced, preteen New York City life and plopped into a sleepy Indiana town following his parent's divorce. Surrounded by an array of simple-minded middle school students, he needs to establish his place in the popularity pecking order. Can he situate himself on a comfortable link of the food chain... or will he dangle at the end with the outcasts?!? True to the original off-broadway production, the cast is composed entirely of teenagers, and the stories that come to life here are ageless, the emotions they explore timeless, the laughter, and the memories they provide priceless.
Created 08/01/2022
||
Last Updated 08/01/2022