Reinforced headsets for hearing impaired patrons are available at coat check in the main lobby.
If a patron needs a wheelchair to assist them to their seat, they can also check with coat check.
All coats/purses/personal items may be left at coat check, however the Singletary Center is not responsible for lost items.
Handicap-accessible parking spaces are available along Patterson Drive behind the Singletary Center.
All first aid/emergency issues can be taken care of with our House Manager at coat check in the main lobby.
Seating Charts
View our seating charts below.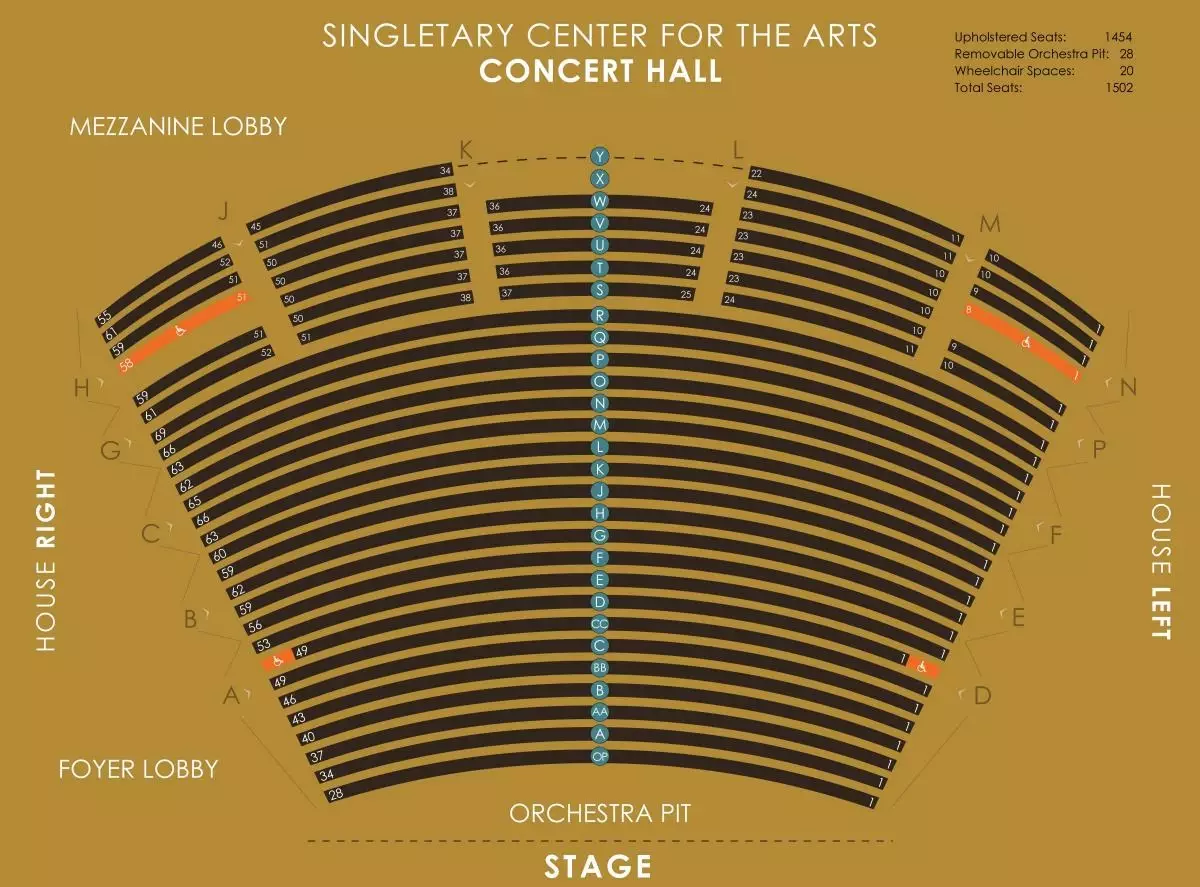 Seating chart - Singletary Center Concert Hall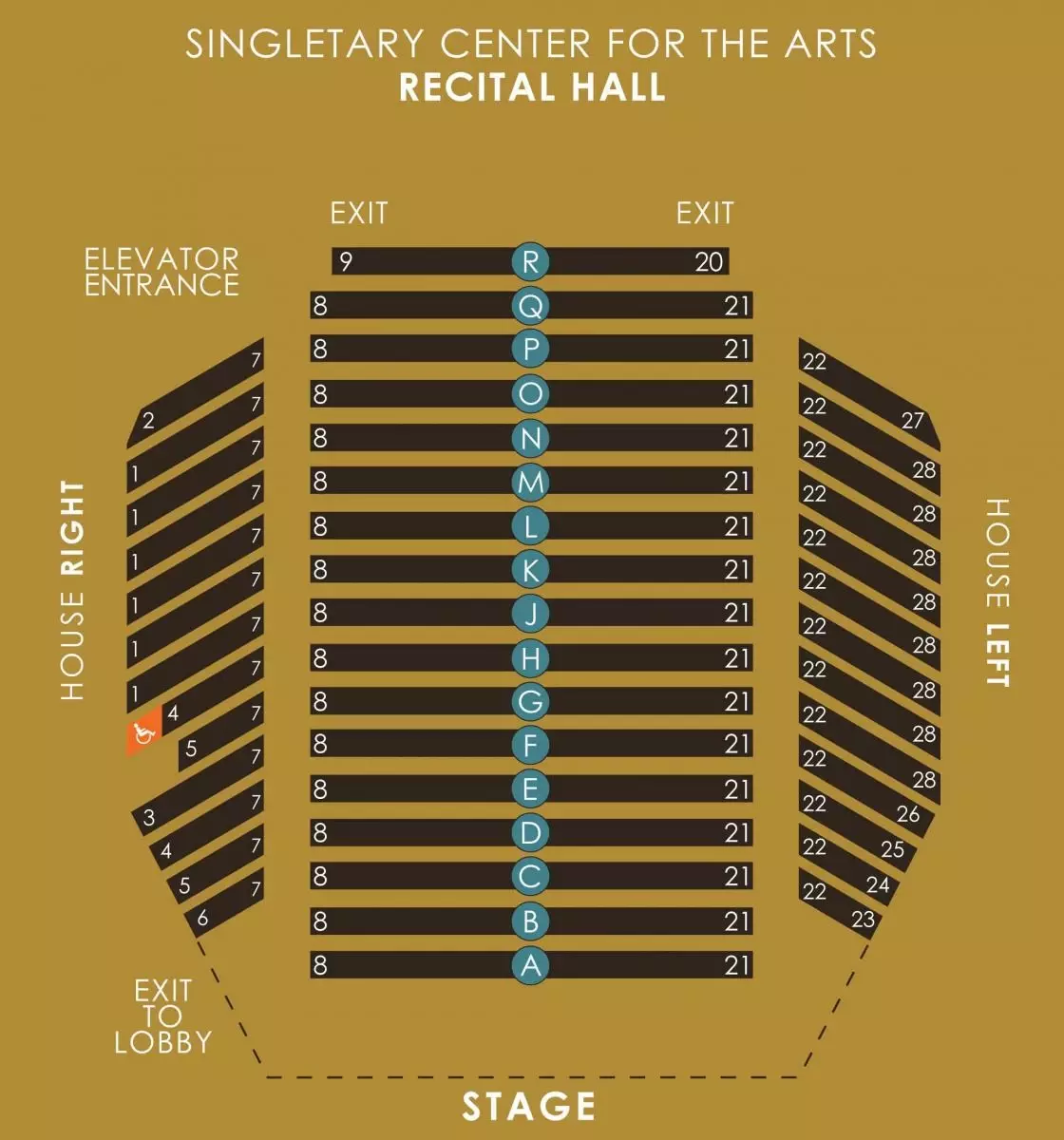 Seating chart - Singletary Center Recital Hall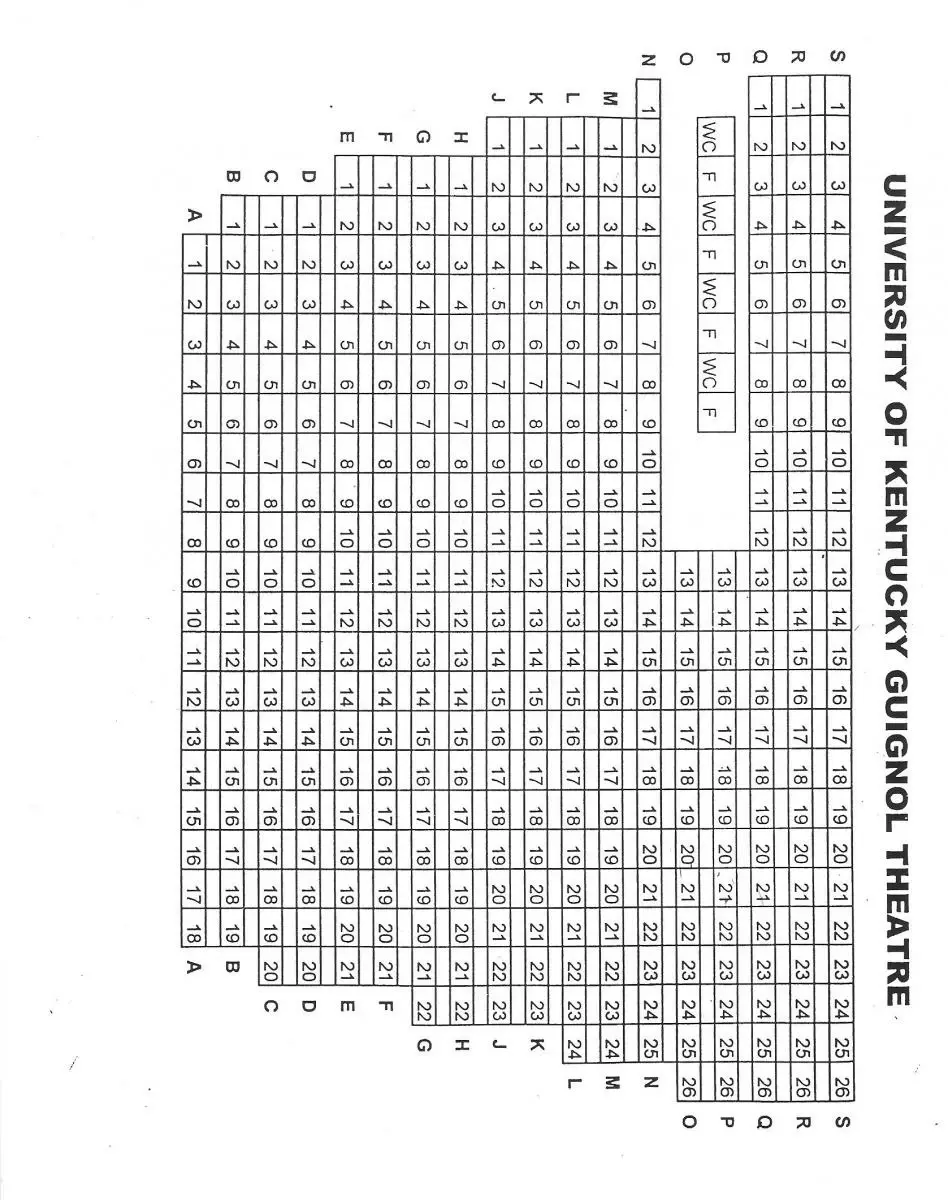 Seating chart - Guignol Theatre, Fine Arts Building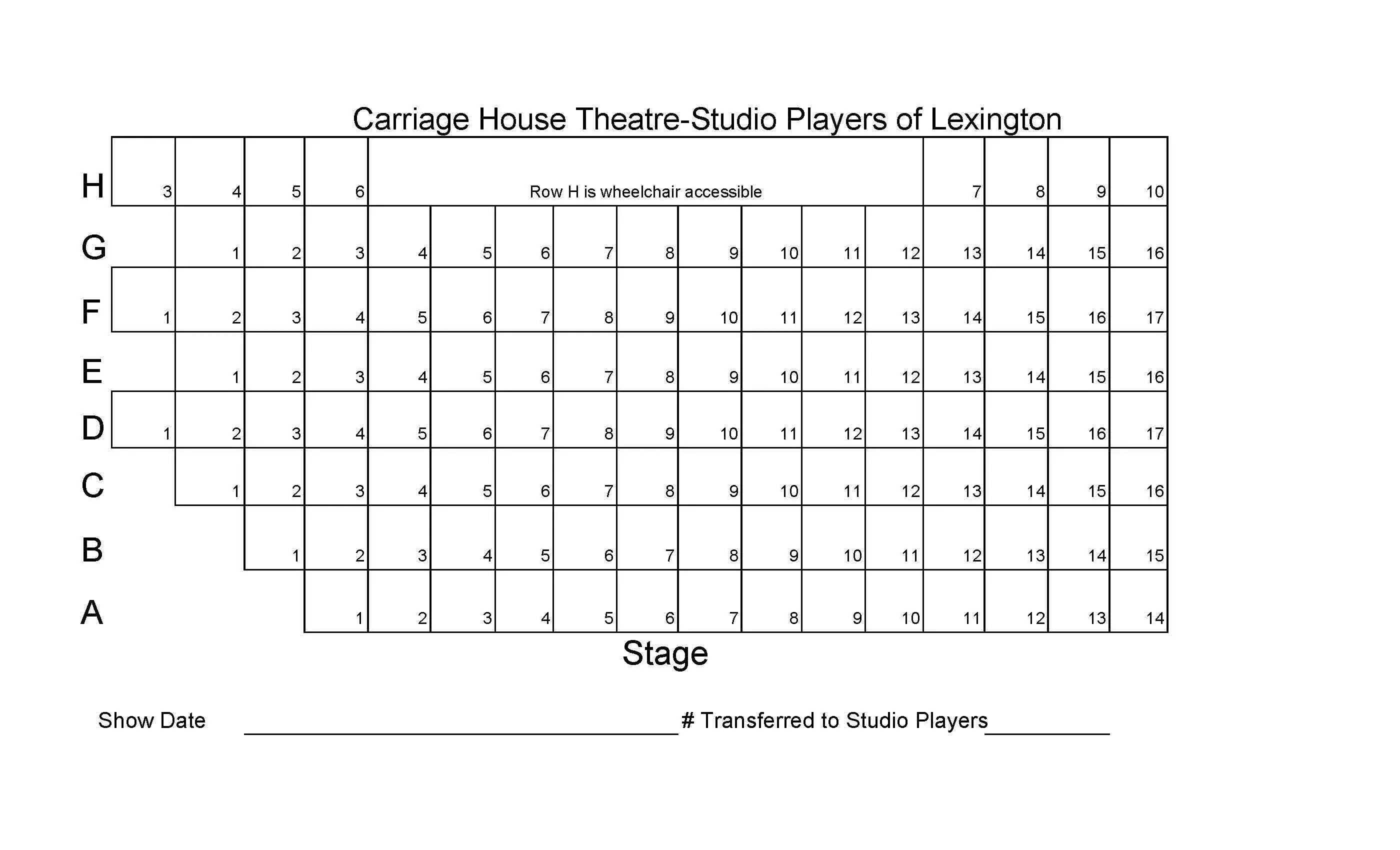 Seating chart - Carriage House, Studio Players