R.C. May Photography Lecture: Xavier Tavera
Poster Image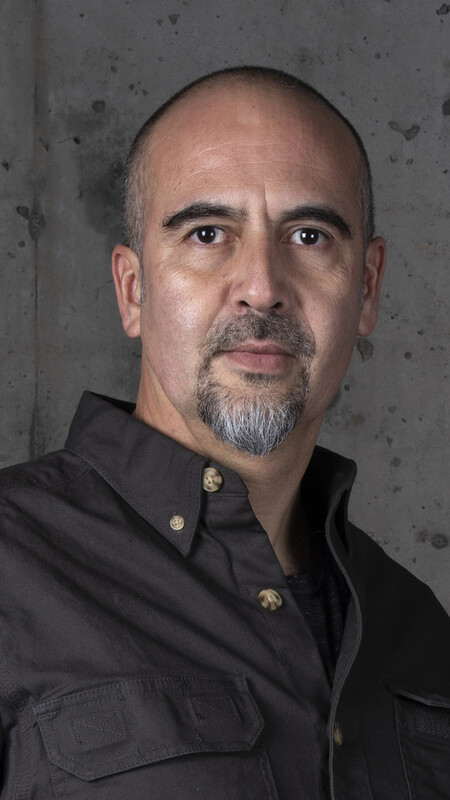 Xavier Tavera says he has wanted to be a storyteller since he was a kid in Mexico City. The camera has given him a voice to tell the stories of those he believes are often invisible. His own story is one of struggle: recruited to move to Minnesota to work as an industrial photographer for a company that soon went bankrupt, he found work in manufacturing while persevering in earning undergraduate and master's degrees. Now, he is a university professor and through his practice, he speaks for other immigrants.
Much of his focus is on the varied Latino communities in the Twin Cities of Minneapolis and Saint Paul, although the work sometimes takes him further afield. In Post #5, he worked with Mexican and Mexican-American veterans of the wars in Korea and Vietnam who founded their own post when existing American Legion groups denied them membership; the thirty-five portraits are in the Minnesota Historical Society. In related work, Deported Veterans, he tracked down men and women who served in the American military and were later deported to Mexico. He is now traveling to California and is making images of survivors of the Bracero program, which brought in Mexican laborers to work in the fields and on railroads from 1942 to 1964 in often brutal conditions, for contractors with little regard for their safety.
Tavera teaches photography at the University of Minnesota and at Carleton College. He has shown his work extensively nationally and internationally, including in Chile, China, and Uruguay. His photographs are part of the collections of the Minneapolis Institute of Art, Minnesota History Center, Minnesota Museum of American Art, Plaines Art Museum, and the Weisman Art Museum.
Image courtesy of the artist.
NOTE: This lecture can be attended live in-person at the Worsham Cinema, inside the Gatton Student Center on UK's campus. If you plan to attend in-person, you do not need to register for this Zoom session.
Created 01/04/2022
||
Last Updated 01/26/2022