Gatton Student Center Cinema
Address
160 Ave of Champions, Lexington, KY 40508
For over 70 years, the University of Kentucky Student Center has provided quality cinematic experiences to campus. The Gatton Student Center prides itself in carrying on this tradition - presenting world-class film that is entertaining, engaging and thought-provoking. Please note this facility is not managed by the College of Fine Arts.
Building Image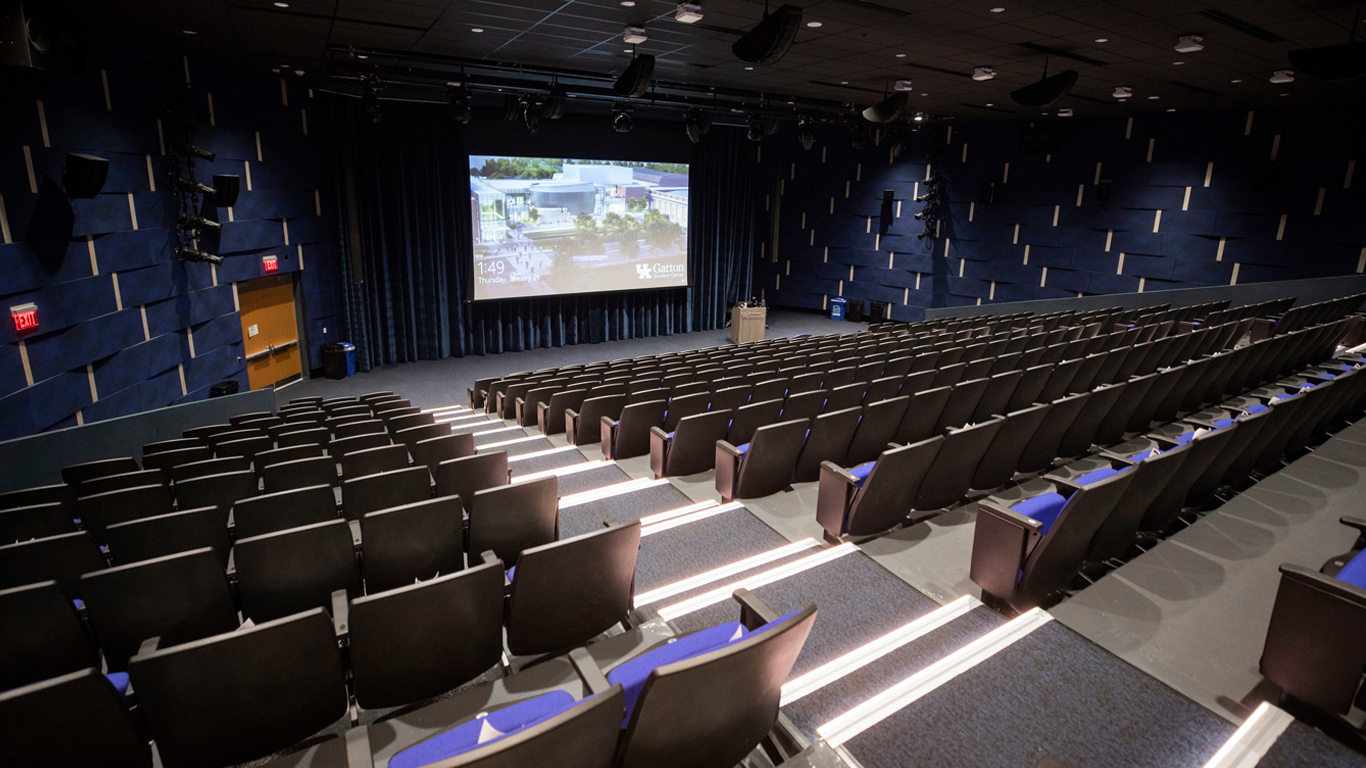 Gatton Student Center Cinema hosts close to 200 screenings annually, all free of charge to students, staff, faculty and guests.
Accessibility
Visit the Gatton Student Center Cinema website for accessibility information.