Hazel True Haunsz Fiber Arts Studio
Address
236 Bolivar Street, Lexington, KY 40506
The Hazel True Haunsz Fiber Arts studio has 16 traditional floor looms.
Building Image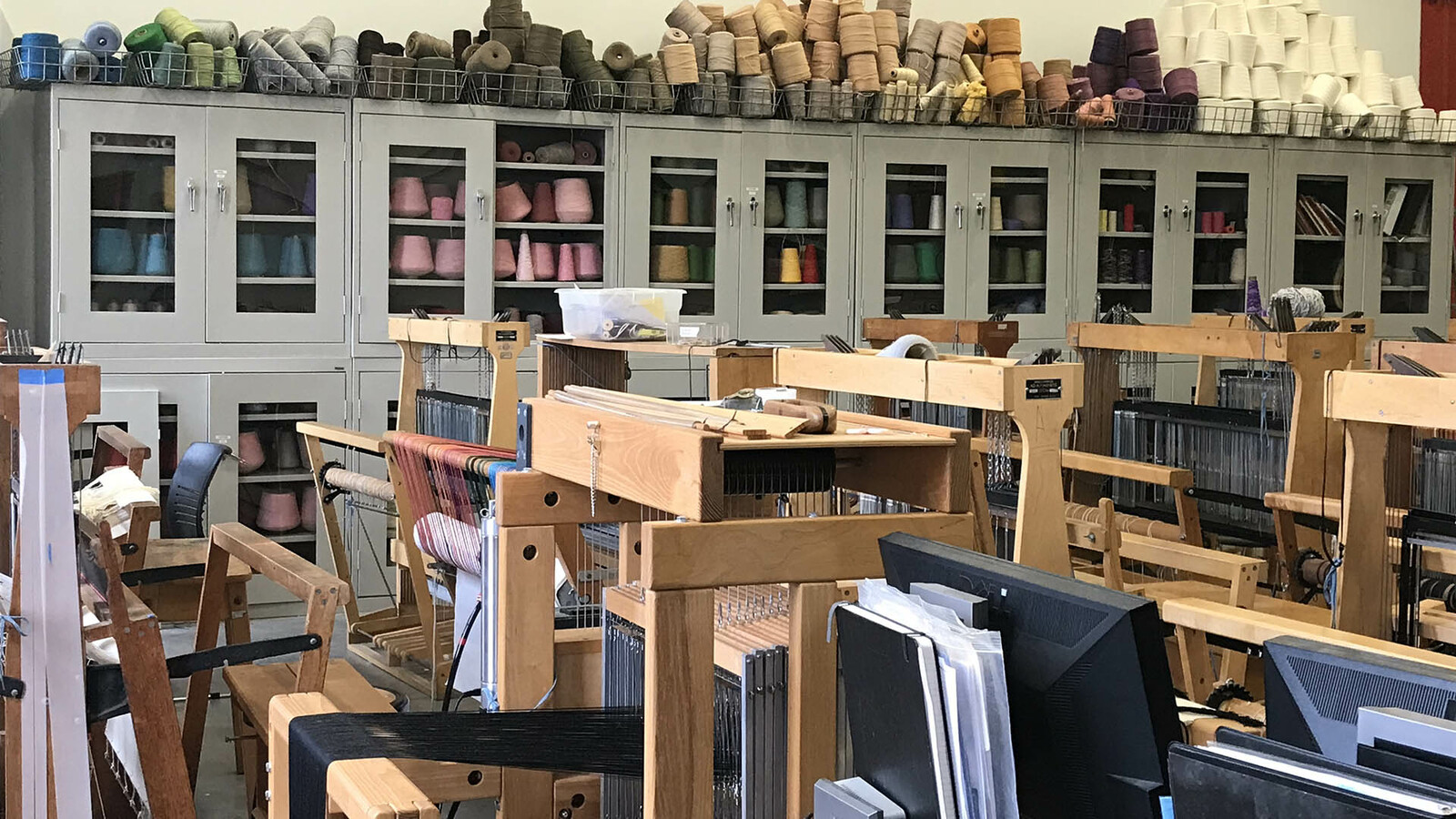 Fiber Studio Looms
The studio also features two AVL computerized dobby looms and a digital jacquard TC2. Adjacent to the fiber studio is a dye lab. Also adjacent is a lab featuring a FeltLoom, sewing machines, a long arm sewing machine, a knitting machine, and tufting equipment. The studio has an extensive collection of fibers for student use.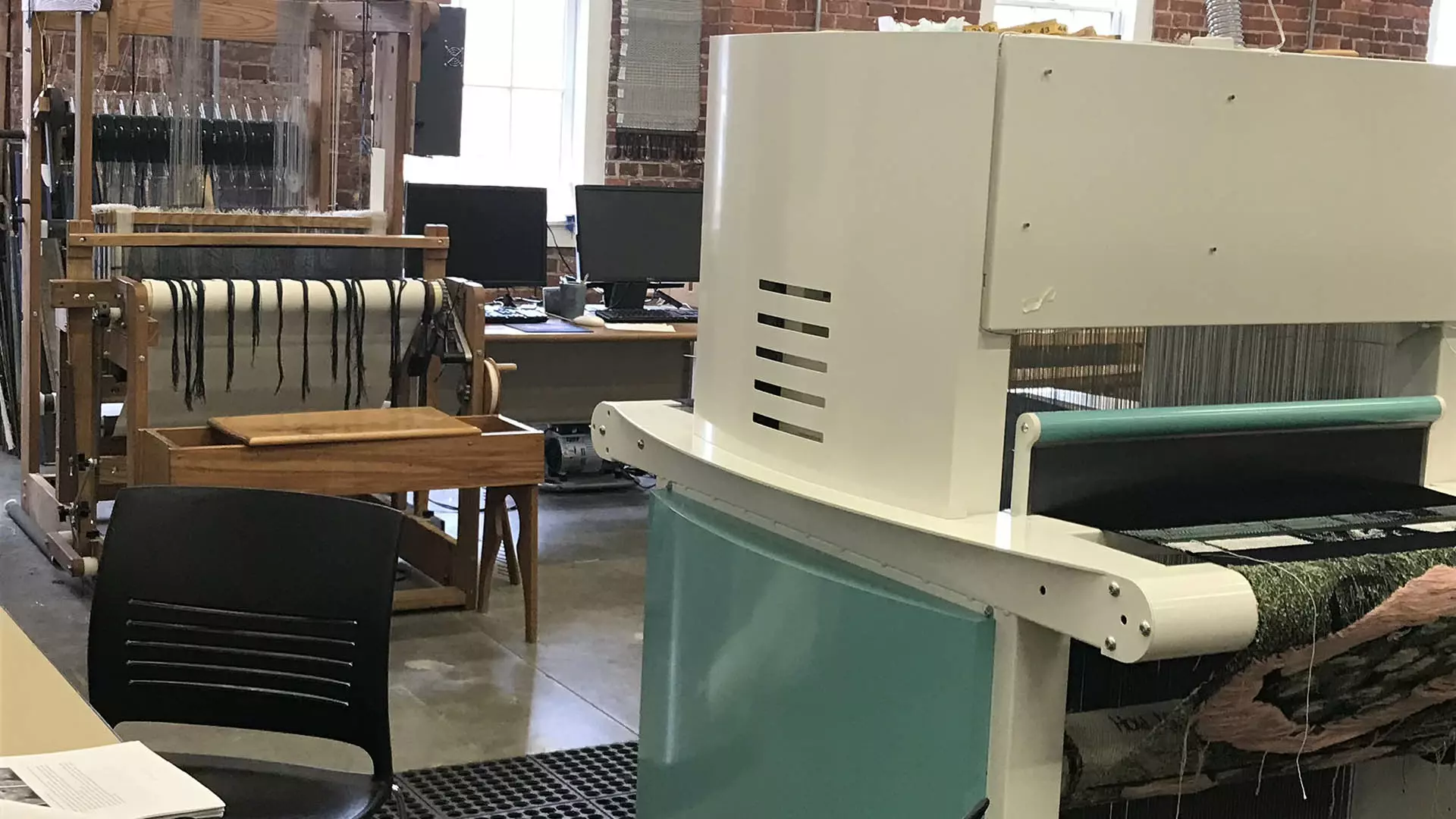 Digital Looms
Accessibility
The Hazel True Haunsz Fiber Arts Studio located in room 229 on the second floor of the Art and Visual Studies Building in rooms 140 and 142. There is a wheelchair-accessible entrance on the Broadway-facing parking lot. Elevators are accessible to all areas of the building (the Broadway side elevator goes between floors 1R and 2, and the elevator on the Upper Street side of the building goes from the Basement to the Third Floor).