Address
236 Bolivar Street, Lexington, KY 40506
Ceramics features a large, multi-room facility, with separate classrooms devoted to wheel work and to hand-building.
Building Image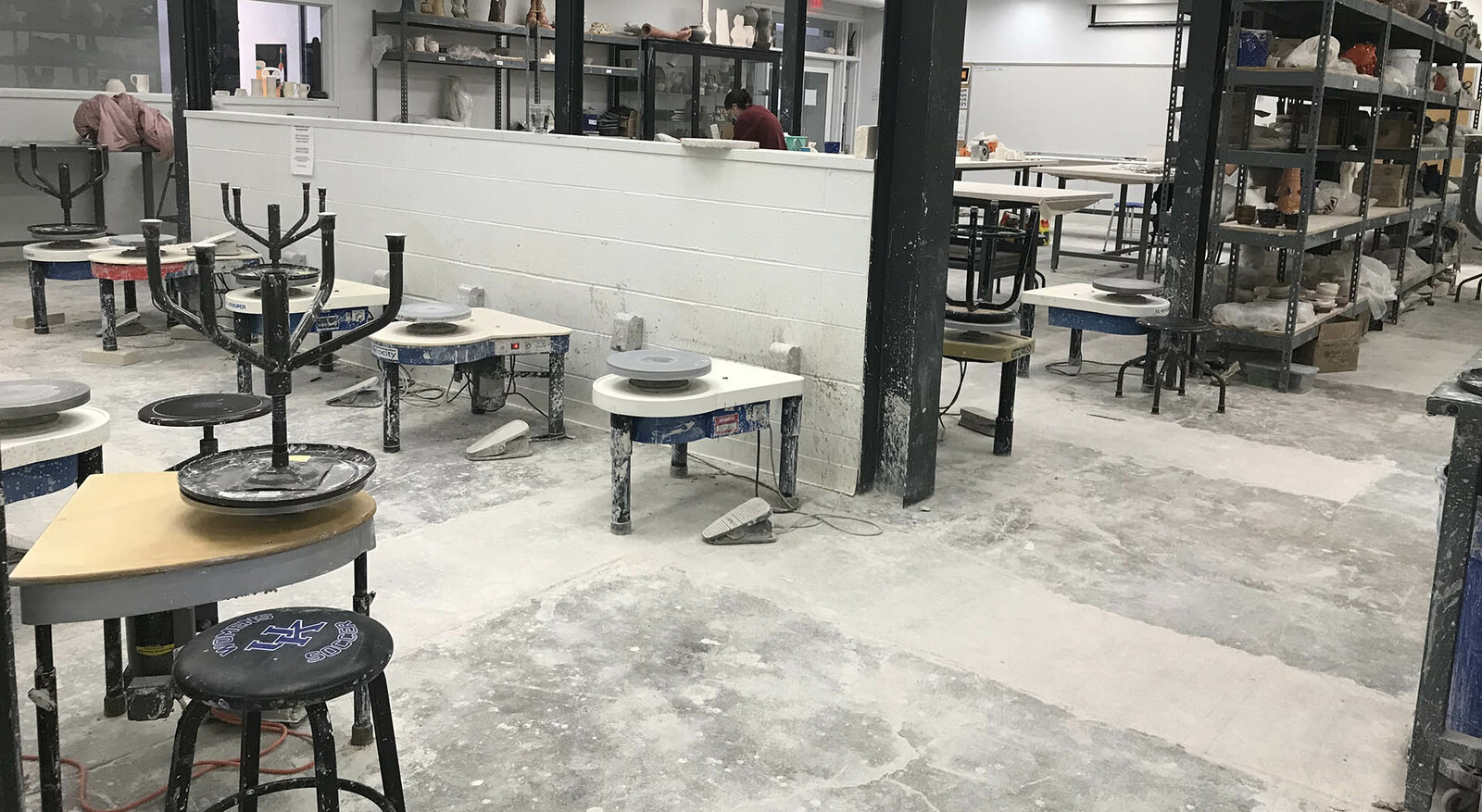 The studio equipment include kick and electric wheels, a 40 inch Bailey slab roller, 2 extrudes, a Bailey de-airing pug machine, industrial clay mixer, a Bluebird clay mixer, a sand blaster, a Bailey glaze spray booth. Ceramics uses four computerized Skutt electric kilns, one manual Cone Art electric kiln, a 36 ft3 Geil electric car kiln, a 35 ft3 Geil gas kiln, a 60 ft3 soda kiln. On an off-campus location the ceramics program is developing a new wood kiln site featuring a 115 f63 Anagama wood kiln, a 26-ton log splitter and a spacious security-enclosed work area.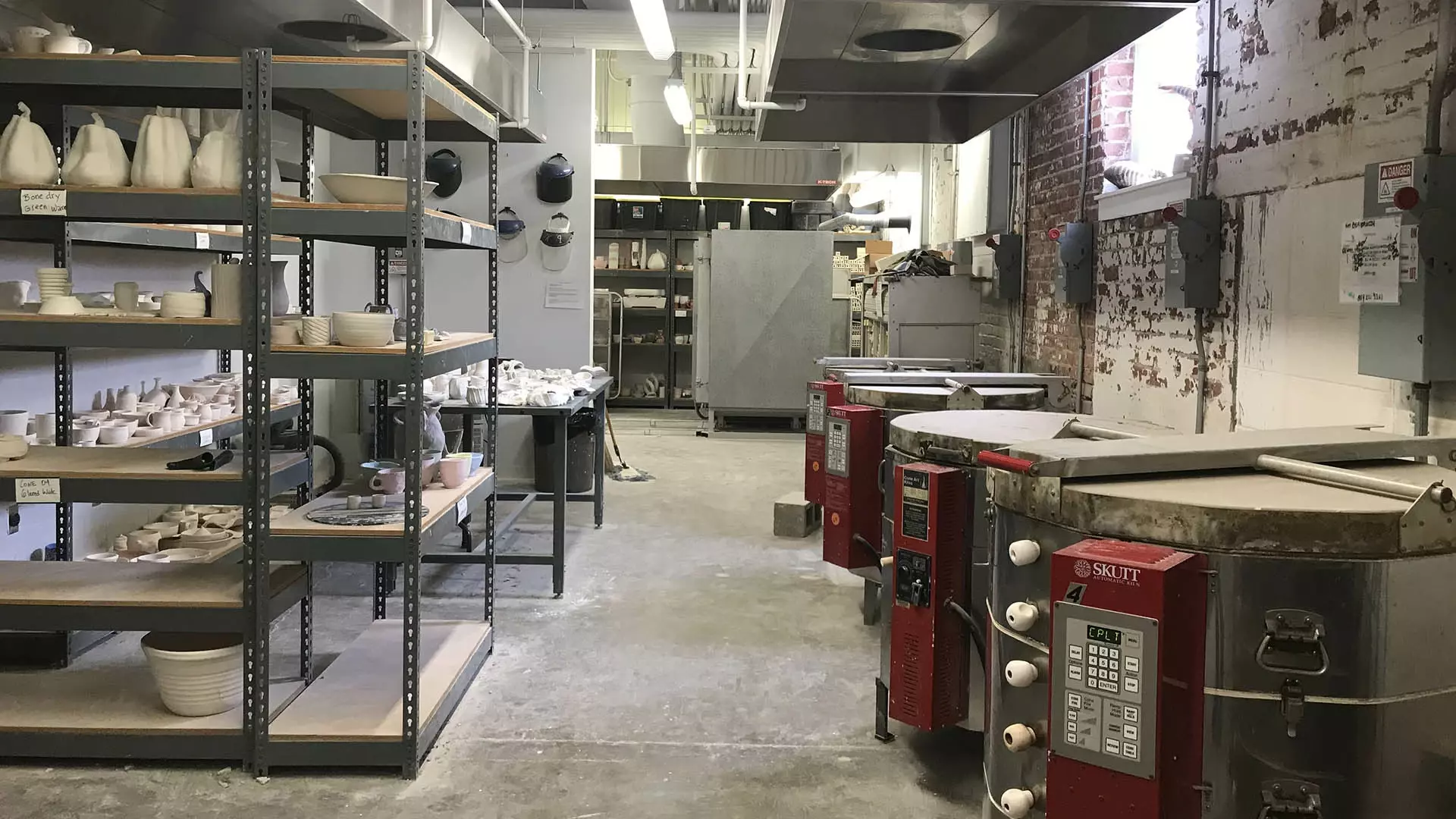 Electric Kiln Room
Gas Kiln Yard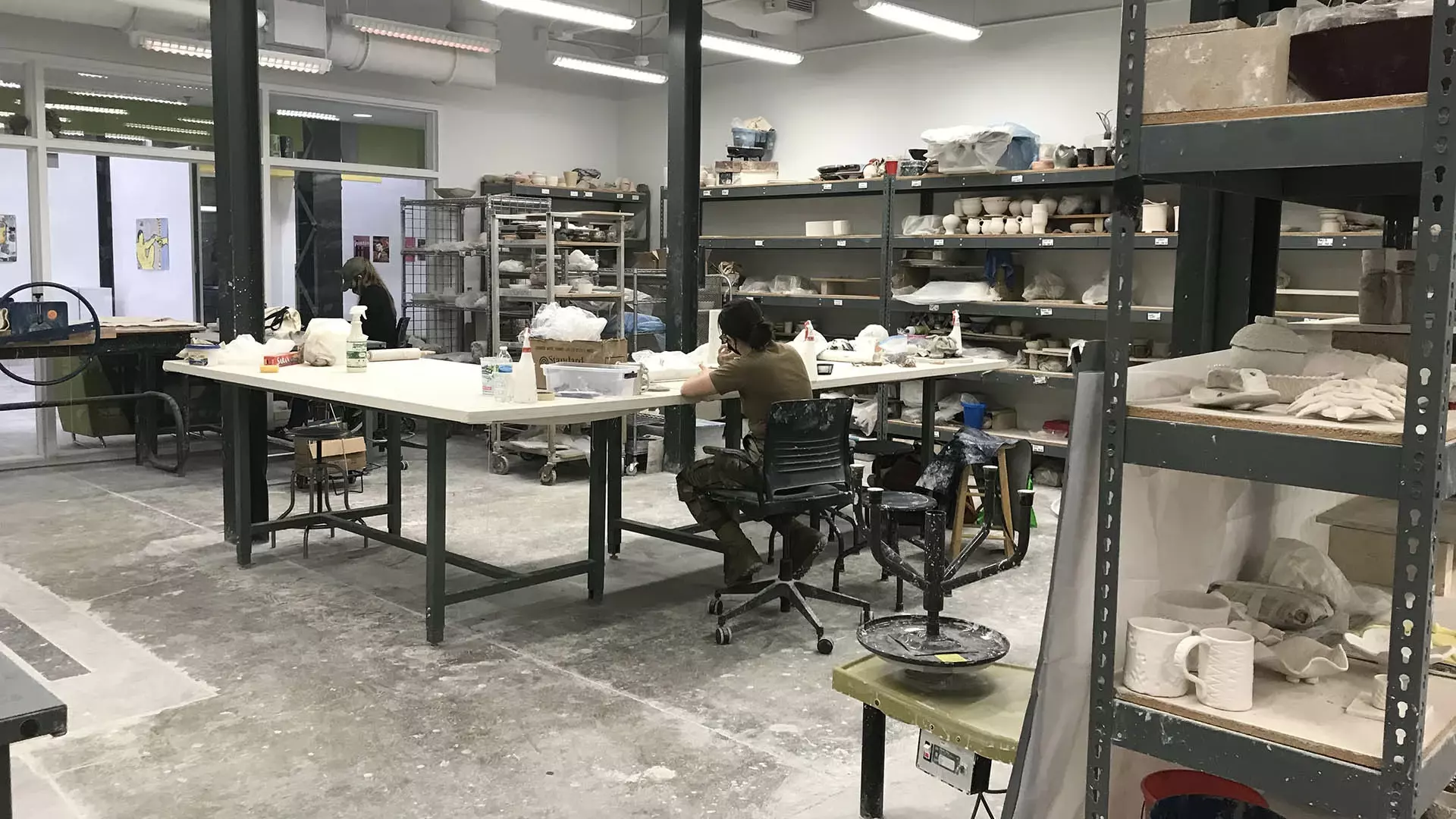 Hand building room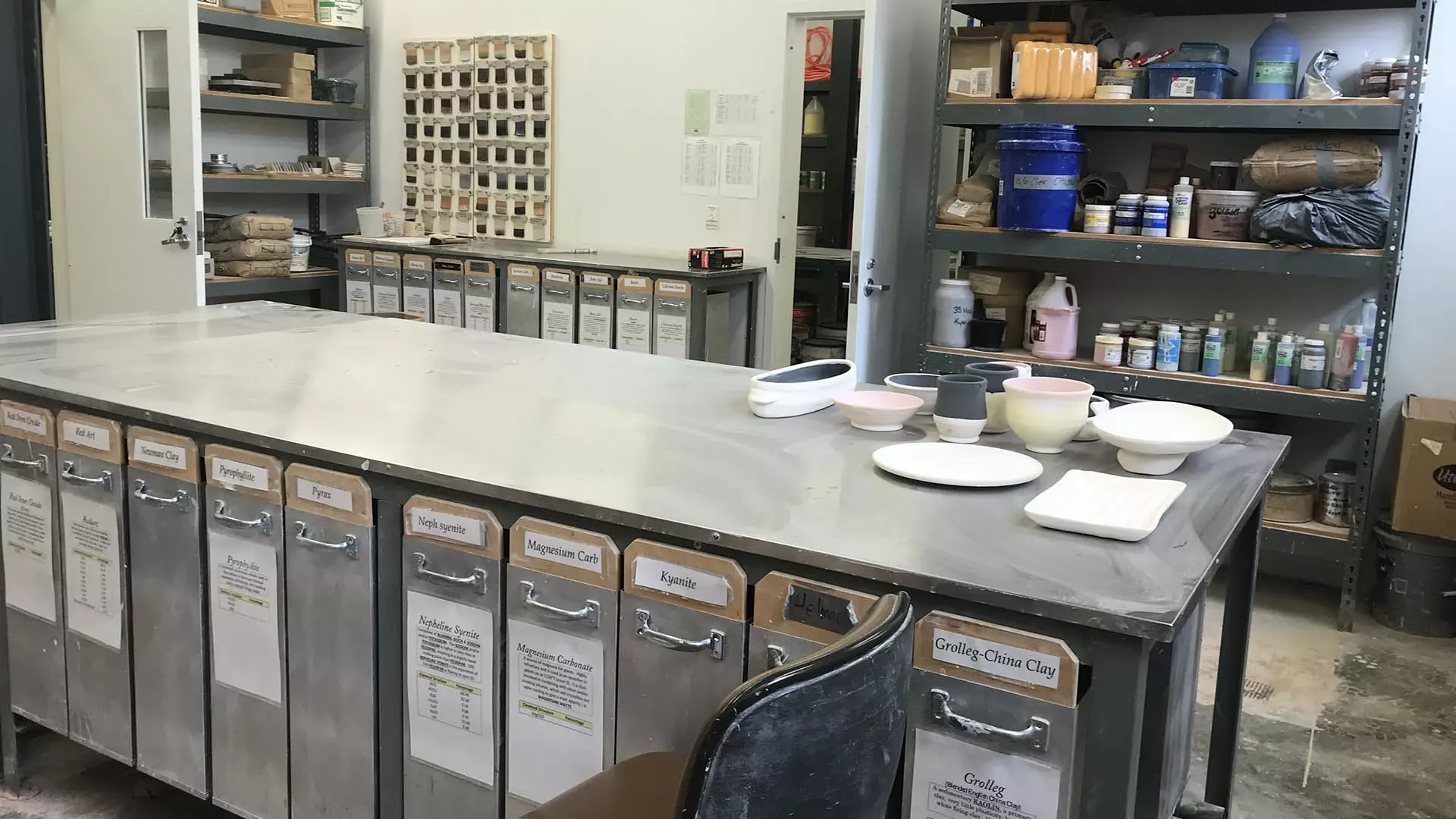 Ceramics Dye Room
Accessibility
The ceramics studio is located on the main floor of the Art and Visual Studies Building in rooms 140 and 142. There is a wheelchair-accessible entrance on the Broadway-facing parking lot. Elevators are accessible to all areas of the building (the Broadway side elevator goes between floors 1R and 2, and the elevator on the Upper Street side of the building goes from the Basement to the Third Floor).