Address
236 Bolivar Street, Lexington, KY 40506
The spacious Printmedia Lab provides equipment for every kind of print production, from the oldest to the latest technologies.
Building Image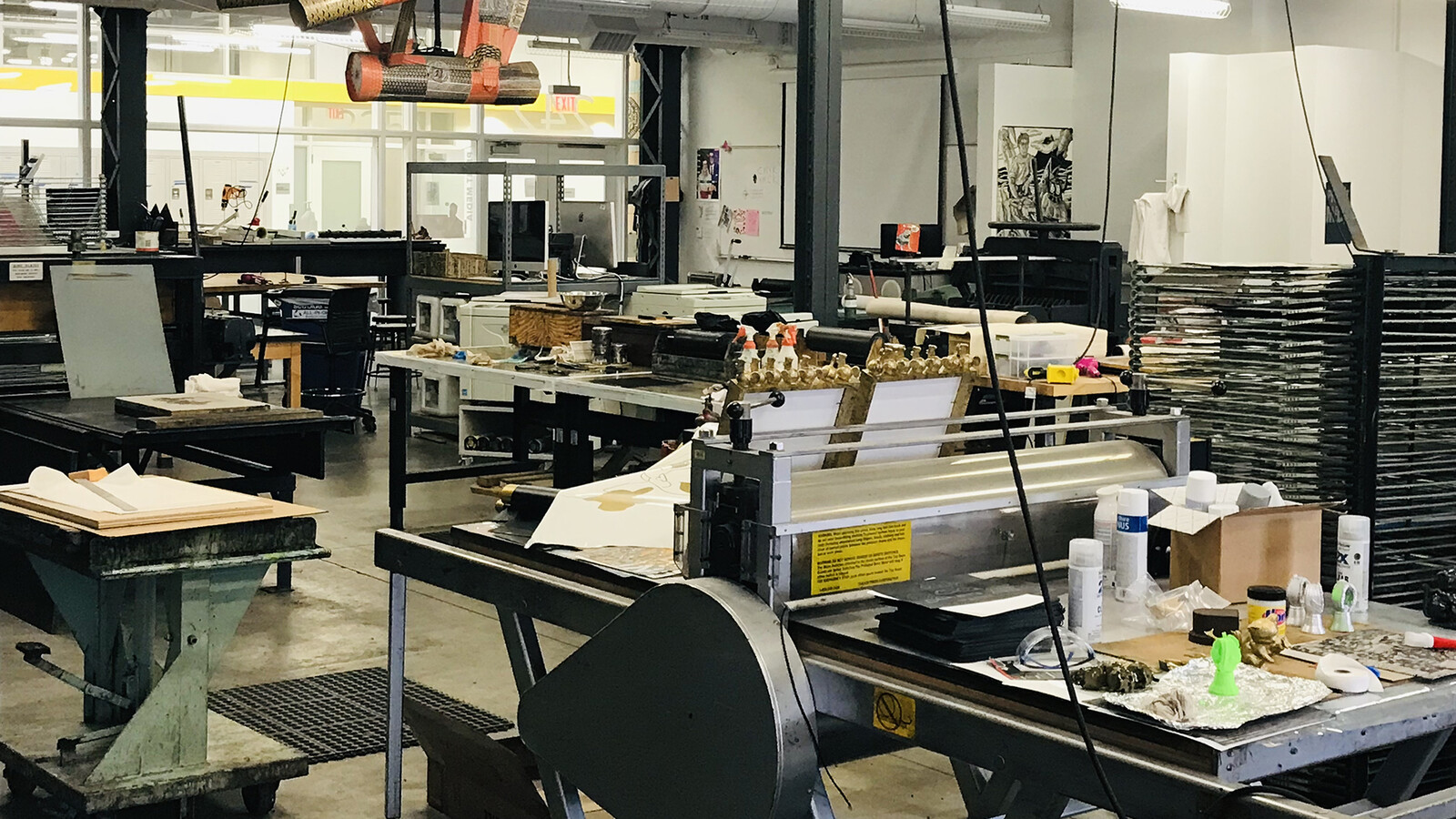 The lab features a Takach Motorized Etching Press, a Charles Brand Etching Press, a French Tool Etching Press, a Charles Brand Litho Press, a Conrad Combination Etching/Litho Press, a Vandercook Universal Letterpress, a Screen Printing Vacuum Table, 3 Risographs, a NuArc Tri-Lite Exposure Unit, a full spectrum laser engraver, two Shopoko CNC mills, and everything required for lithography and etching.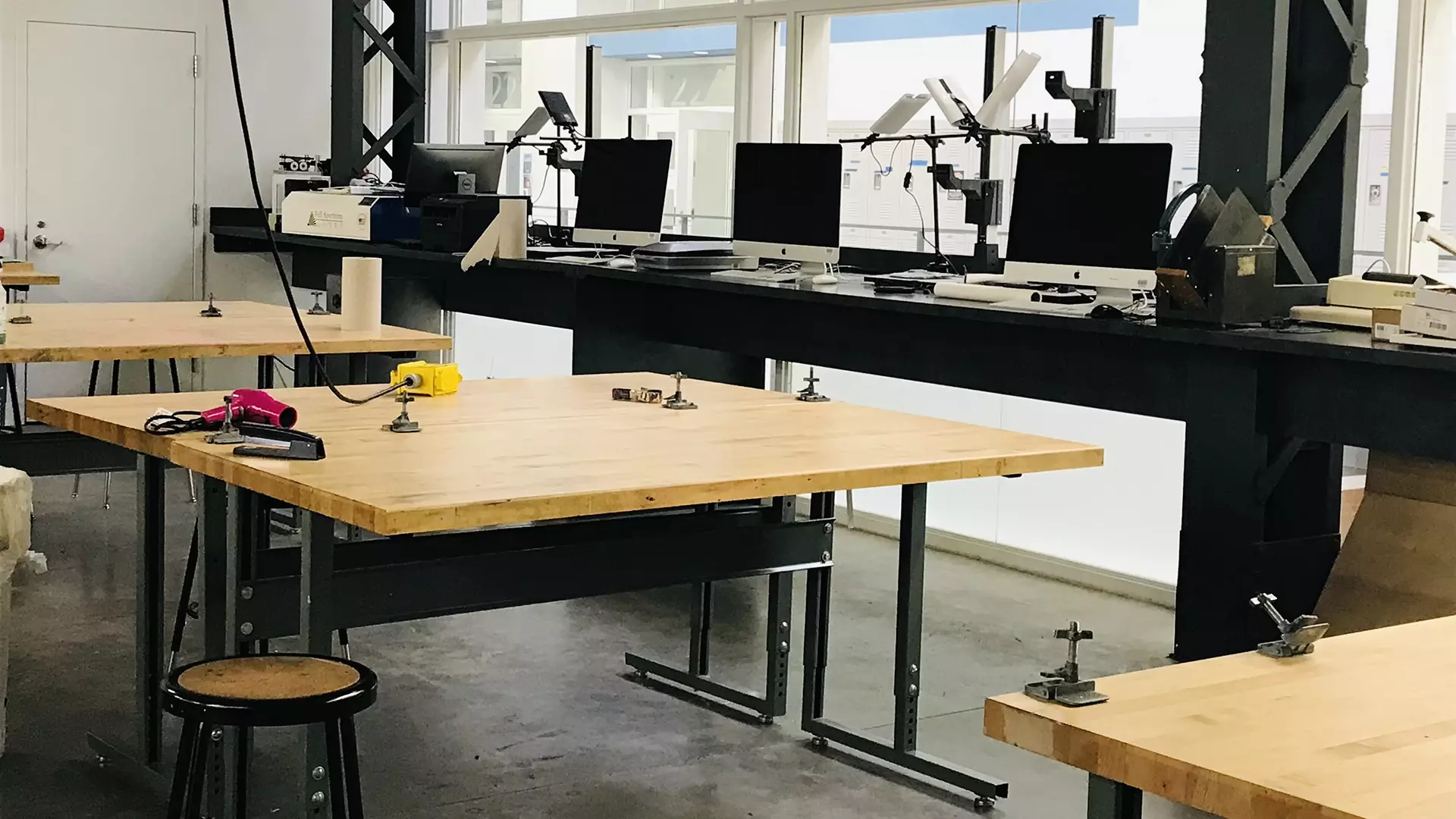 Printmedia animation cameras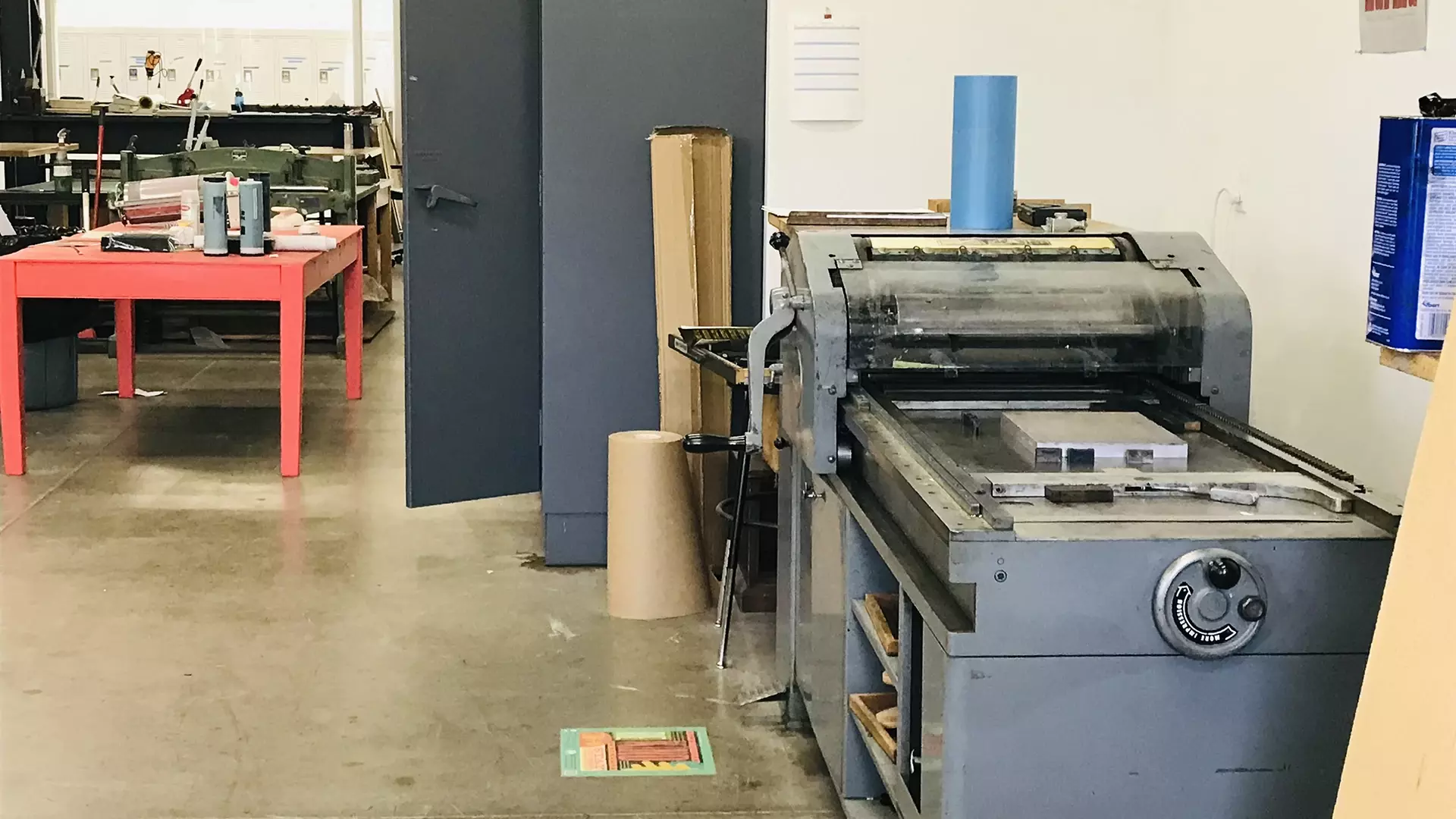 Letterpress
Accessibility
The printmedia studio is located on the second floor of the Art and Visual Studies Building in room 242. There is a wheelchair-accessible entrance on the Broadway-facing parking lot. Elevators are accessible to all areas of the building (the Broadway side elevator goes between floors 1R and 2, and the elevator on the Upper Street side of the building goes from the Basement to the Third Floor).