Address
236 Bolivar Street, Lexington, KY 40506
Photography consists of a suite of rooms devoted to different aspects of photographic production.
Building Image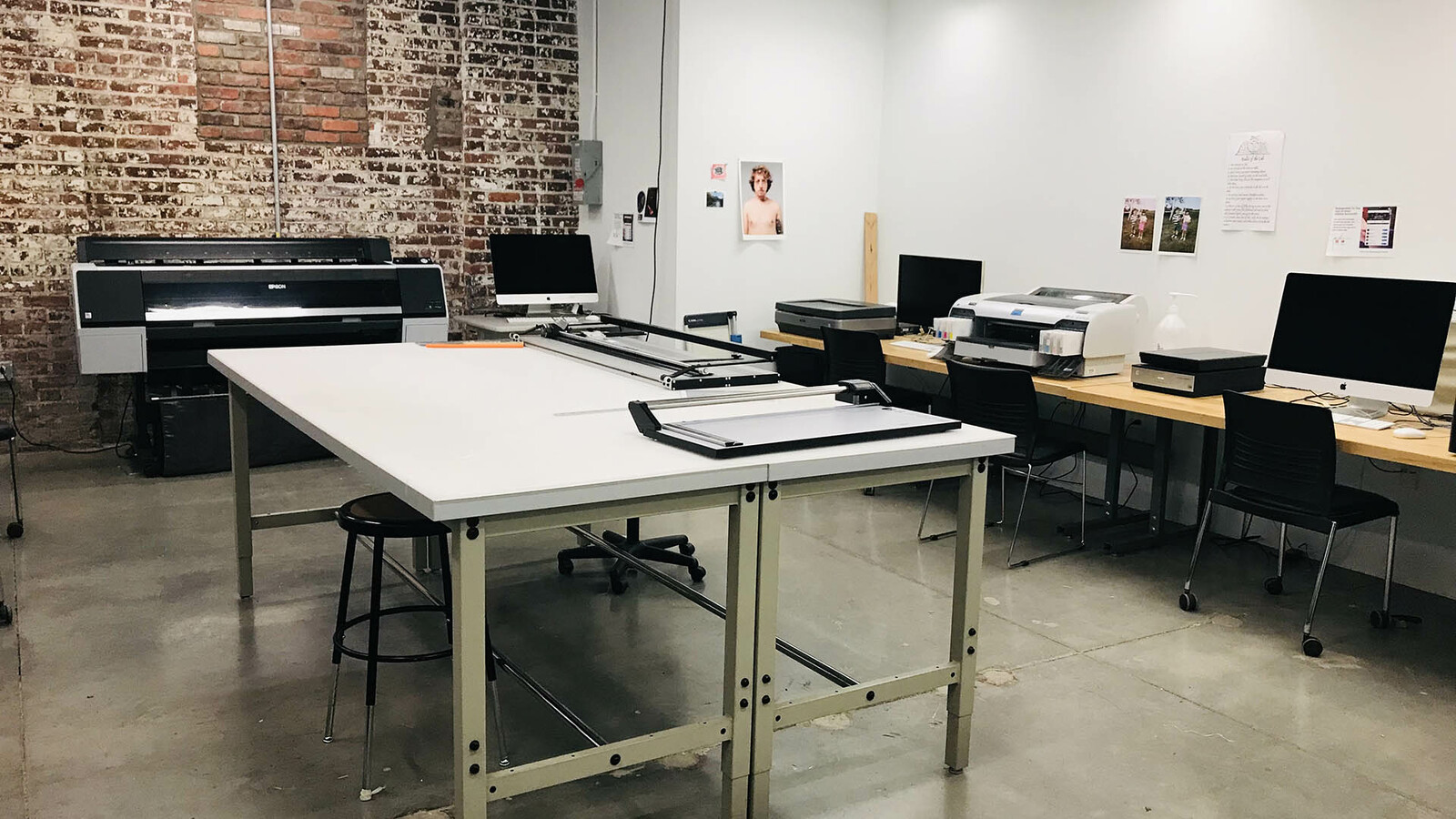 It includes a black and white darkroom and a color darkroom, a black and white lighting studio (with cyclorama walls, one side painted white, the other black, separated by a light-blocking curtain), a digital print room (which includes Epson flat-bed scanners, two 40 inch Epson printers and four 17 inch Epson printers, computer workstations), a room devoted to alternative processes and areas for cutting and finishing prints, among other features. Photography is supported by the Media Center, with an extensive list of cameras, lighting equipment and other photography and video equipment that may be checked out by students enrolled in photography and video courses.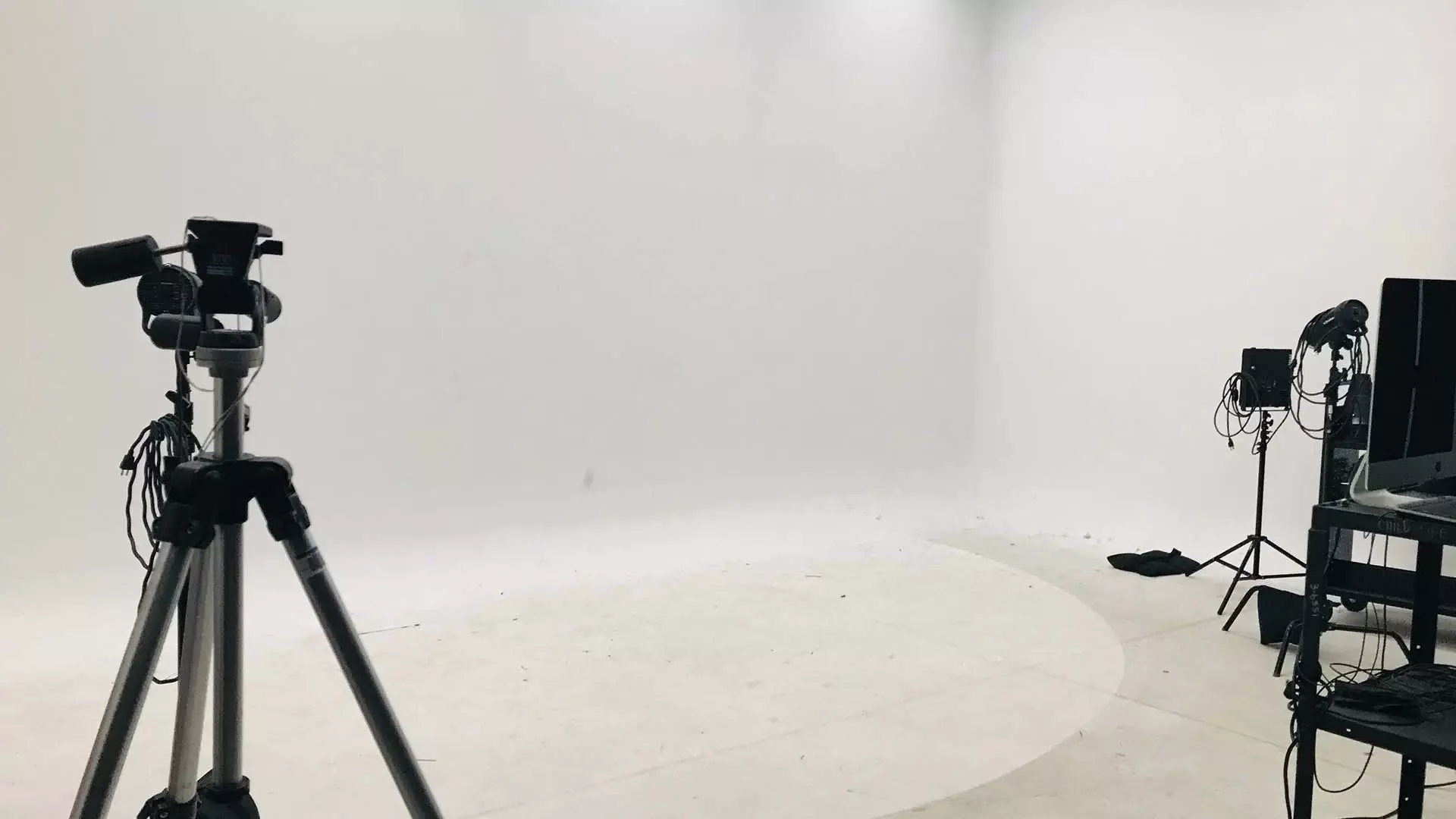 Lighting Studio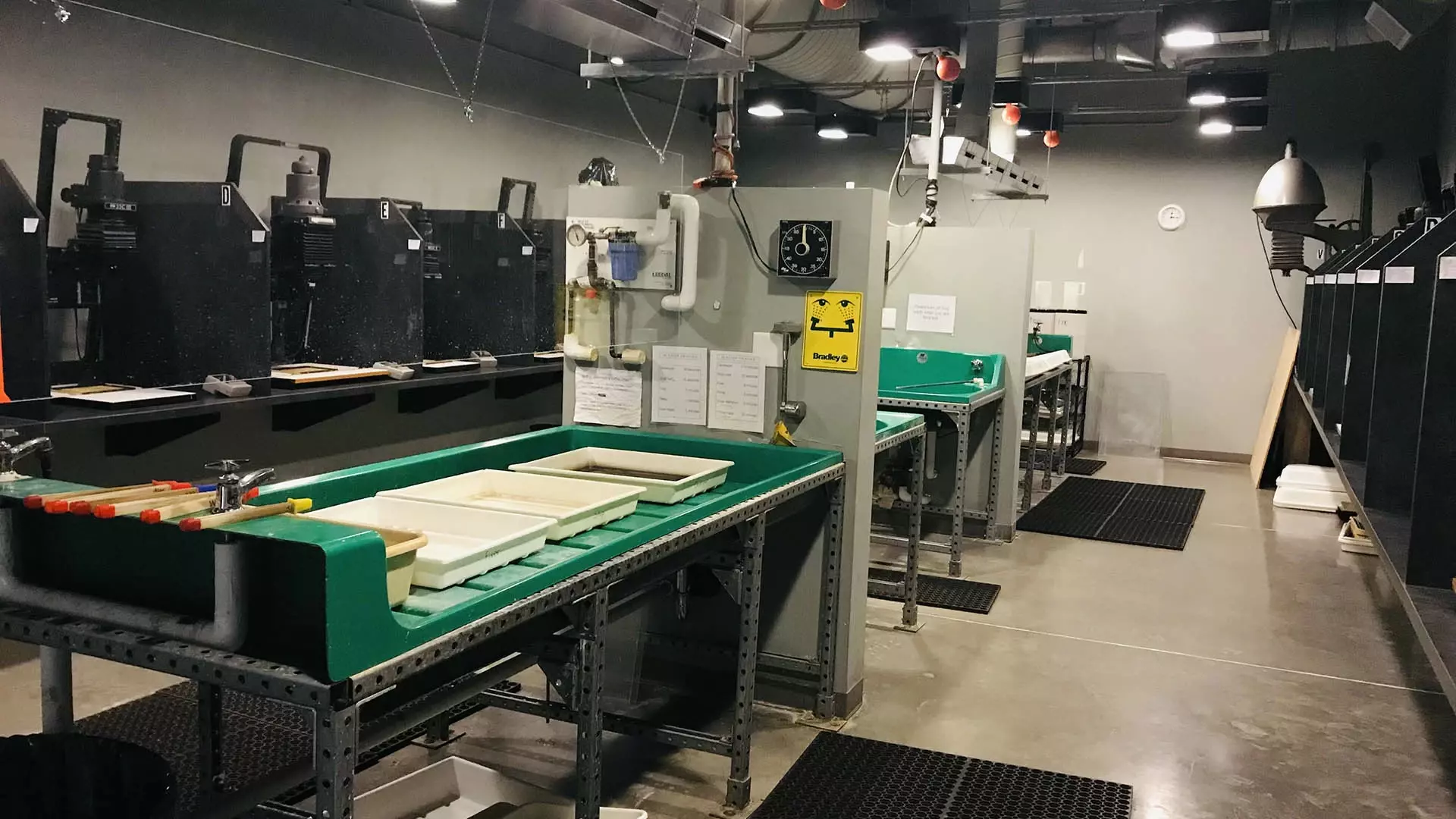 Black and White Developing Studio
Accessibility
The photography suite is located on the second floor of the Art and Visual Studies Building. There is a wheelchair-accessible entrance on the Broadway-facing parking lot. Elevators are accessible to all areas of the building (the Broadway side elevator goes between floors 1R and 2, and the elevator on the Upper Street side of the building goes from the Basement to the Third Floor).