Template Days: Avantika Bawa & May Tveit
Ticket Price
Free, Reservations Required
Poster Image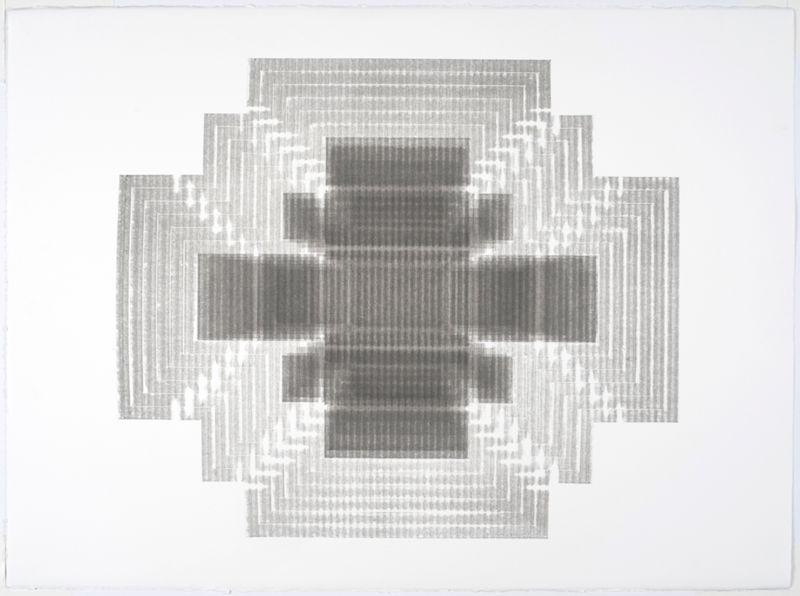 This exhibition brings together two mid-career artists who both utilize and improvise with readymade industrial shapes and materials. They work serially, each using templates to develop bodies of sculpture and printmaking that combine a rigorous investigation of form and process. While each artist has used riotous color in previous productions, the works on view here are decidedly monochromatic.
Following her site-specific installation, A Pink Scaffold in the Rann (2019-20), which located a large construction of surprisingly painted metal scaffolding in the vast salt desert near an international border in India, Avantika Bawa turned to a much smaller scale and new technologies. Using 3D printers, she has fabricated maquette-sized stackable scaffolds in bronze steel and produced subtle embossings on paper, which use vertical and horizontal bars in distinct formations that shift between presence and absence.
For several years, May Tveit has created complex geometric structures made of cut and stacked sheets of cardboard, born of her long-term collaboration with the Lawrence Paper Company, a Kansas-based manufacturer of corrugated packaging products. Her wall works borrow from the vocabularies of painting and sculpture, and suggest new takes on ancient shapes and imagined architectures. She has also variously inked and printed from carefully orchestrated cardboard matrices to create monoprints that possess emanations of light and shadowy depths in equal measure.
Created 09/14/2021
||
Last Updated 09/14/2021