TALKING COLOR with Kassia St. Clair
Ticket Price
Free. Registration required.
Poster Image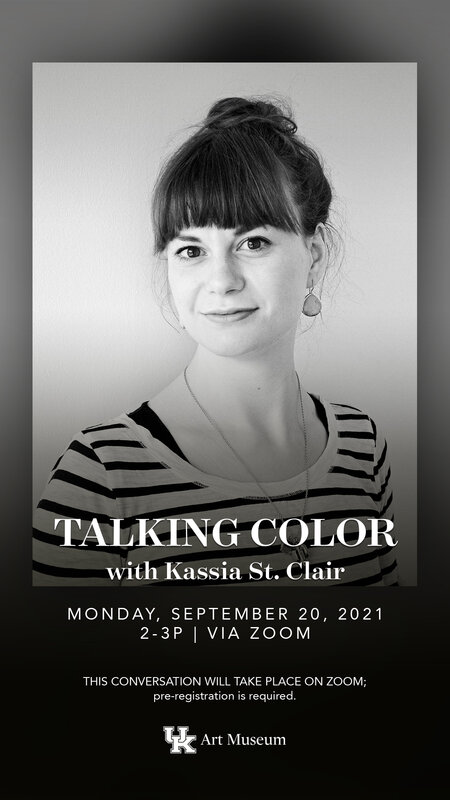 Join Director Stuart Horodner for a special Zoom conversation with Kassia St. Clair, whose book, The Secret Lives of Colour, tells the unusual stories of seventy-five fascinating shades, dyes, and hues. She examines the origins and implications of color, from art and fashion to politics and history.
Kassia St Clair is a writer, cultural historian and consultant based in London. The Secret Lives of Colour, was a top-ten bestseller and has been translated into over a dozen languages. The Golden Thread: How Fabric Changed History was a Radio 4 Book of the Week, a Sunday Times Book of the Year, and was shortlisted for the Somerset Maugham Award. Her writing has appeared in the Economist, the Telegraph, Architectural Digest, and Wired; her Elle Decoration colour column has been running since 2013.
THIS CONVERSATION WILL TAKE PLACE ON ZOOM; pre-registration is required.
Zoom Registration Link:
Created 08/24/2021
||
Last Updated 08/25/2021