Ticket Price
Free, Reservations Required
Poster Image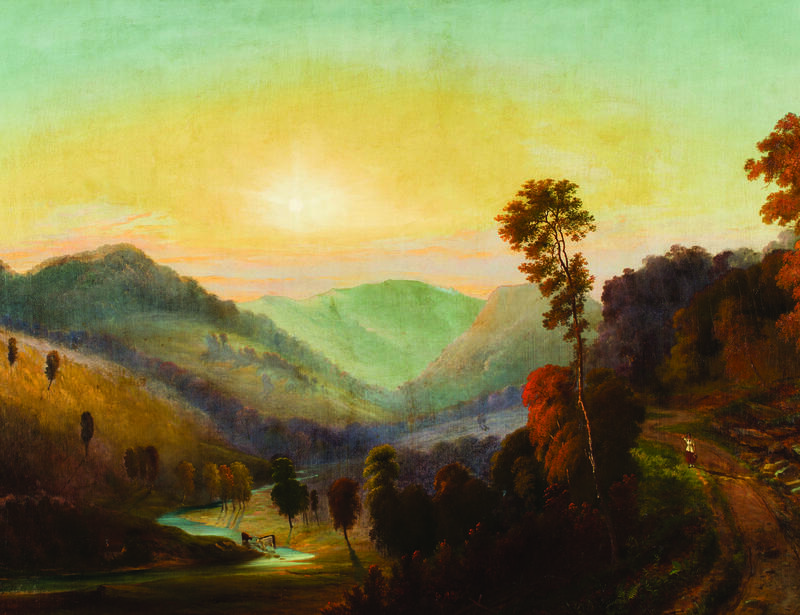 Curated by Lina Tharsing
For centuries, artists have sought to capture the wonder of nature, making variously realistic depictions or choosing to abstract and stylize the elements for their specific goals.
This exhibition includes a selection of paintings, drawings, and prints from the Museum's collection, that posit the landscape as a site of inspiration and awe. Dating from the 1780s to 1986, they feature dramatic lighting, resplendent trees and fields, and qualities of harmony and sublimity.
Lina Tharsing is a Lexington-based artist whose landscape and still life paintings are often infused with a quality of transcendent light. Her works have been exhibited across the southeastern United States, and she has been featured in print and digital publications including Burnaway, Oxford American, and Whitehot Magazine.
Image: William Craig, View on the Germantown Pike Overlooking Lawrence Creek near Maysville, Ky., Evening, 1865, oil on canvas. Collection of the UK Art Museum, gift in memory of William Earle Stilwell III.
Created 08/16/2021
||
Last Updated 09/14/2021