Ticket Price
Free, Reservations Required
Poster Image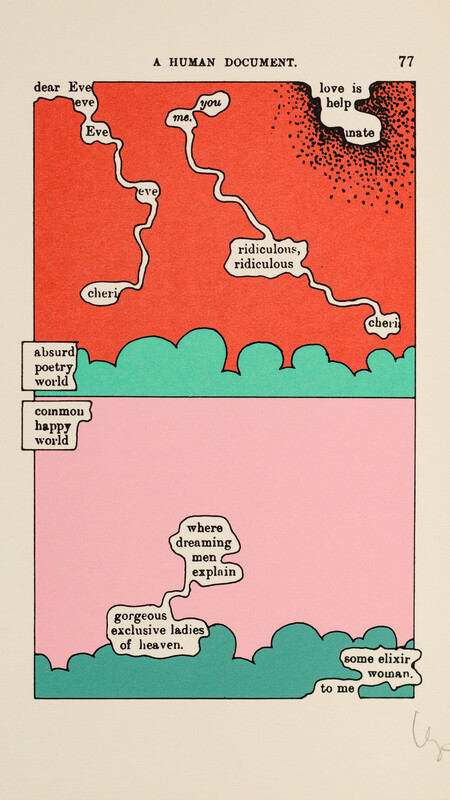 This exhibition offers another look at many of the unique "artists' books" in our permanent collection—publications that have been conceived as artworks in their own right. These books were produced in a range of sizes and shapes, and often combine image and text in lively ways. Their physical aspects are essential to the reading/viewing experience.
Artists associated with Conceptual Art, Minimalism, and Performance Art traditions often found that bookmaking offered them a way to share ideas in an accessible form that was inexpensive to produce and easy to disseminate. These works typically had their own network of distribution, given or mailed to peers or professionals in the field, or sold at art bookstores. This was understood as a democratic ideal that challenged the elitism of the gallery system; and yet today, they participate in the same art and commerce reality as drawings, photographs, and prints.
Included are books by Don Celender, Brice Marden, Bruce Nauman, Tom Phillips, Ad Reinhardt, and Athena Tacha, among others.
IMAGE CREDIT: Tom Phillips, A Humument (detail), 1975, offset lithograph on paper. Collection of the UK Art Museum, gift of the Patrons of Graphics.
Created 09/21/2021
||
Last Updated 09/21/2021