Artist Talk: Avantika Bawa & May Tveit
Ticket Price
Free. Registration required.
Poster Image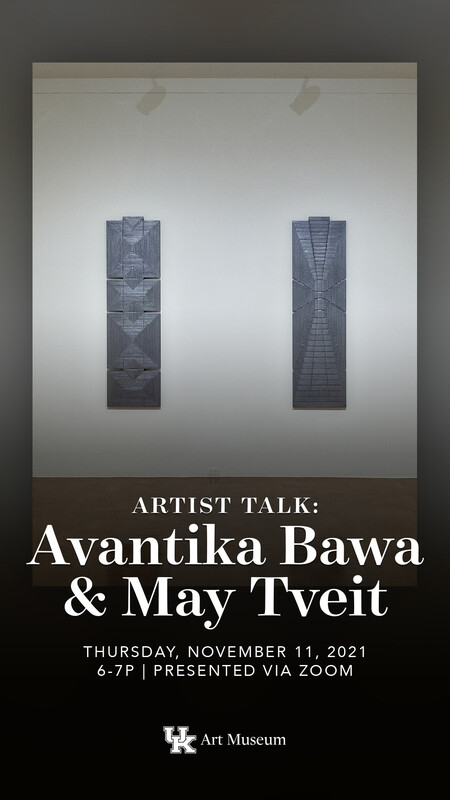 Exhibiting artists Avantika Bawa and May Tveit discuss their shared interests in industrial materials and using templates with Director Stuart Horodner. Their recent monochromatic sculptures and unique prints are featured in the Template Days exhibition.
THIS CONVERSATION WILL TAKE PLACE ON ZOOM; pre-registration is required.
Created 08/27/2021
||
Last Updated 09/07/2021