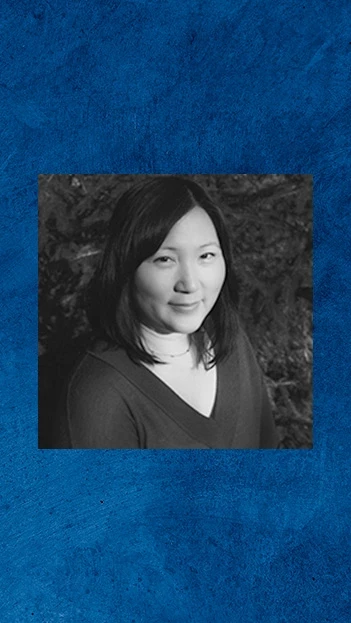 Area
Musicology and Ethnomusicology
Degrees:
PhD University of California, Berkeley
MA Wesleyan University
BA/BM Oberlin College and Conservatory
Research Areas:
Music of Korea
East Asian and Asian-American popular musics
​Music/Space/Place and Ecomusicology
At UK since 2008
Donna Lee Kwon is Associate Professor of Ethnomusicology at the University of Kentucky and serves as the Coordinator for the Division of Musicology and Ethnomusicology. Donna Lee Kwon earned a double-degree (BA/BM) in piano performance and women's studies from Oberlin College and Conservatory, an MA in world music/ethnomusicology from Wesleyan University and a PhD in musicology/ ethnomusicology from the University of California, Berkeley. Dedicated to service and community engagement, Dr. Kwon is serving a second term on the Society for Ethnomusicology Council and has served two terms as President of the Association for Korean Music Research. In addition, Dr. Kwon has worked extensively with community arts organizations in the San Francisco Bay Area and continues to perform in various venues including the Asian American Jazz, Other Minds and San Francisco Ethnic Dance Festivals.
Dr. Kwon taught previously at Lawrence University and Grinnell College, and served as the William Randolph Hearst Fellow at Rhodes College, offering courses on Asian music, global and American popular musics, world music, Korean percussion and musical places, spaces and scenes. She is a recent recipient of an ACLS Fellowship and has also been awarded a Fulbright IIE fellowship, two grants from the Korea Foundation, the Distinguished Master's Thesis Award, and the Marnie Dilling Prize. She is the author of the book, Music in Korea: Experiencing Music, Expressing Culture that was published as part of the Global Music Series of Oxford University Press (2011). Her current interests include North and South Korean music, East Asian and Asian American popular and creative music, gender and the body, issues of space and place, and ecomusicology. Many of these interests are addressed in her second book in progress that stems from her dissertation research on the embodiment of space and place in Korean drumming and dance.